The World needs empaths, not tyrants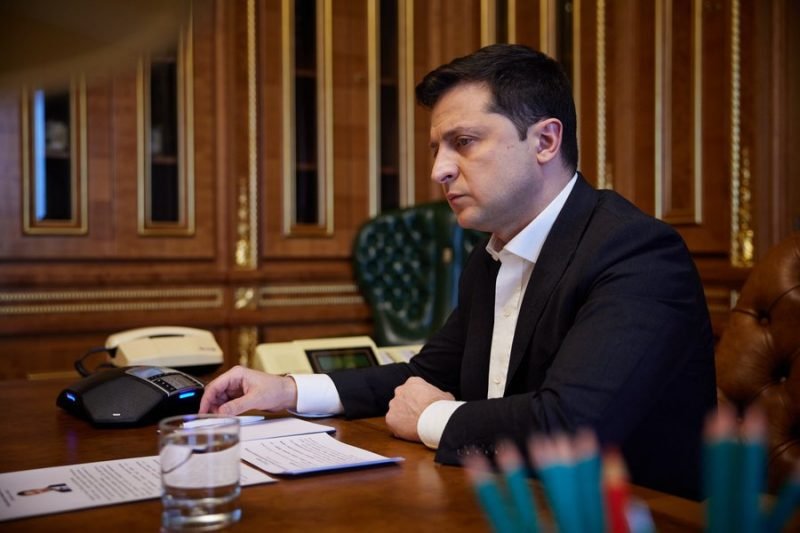 A sweet smiling comedian turned president of Ukraine, Volodymyr Zelenskyy, has been showing the world lately the face of empathetic resistance and defiance. Standing firmly against both the aggressor and aggression, he has become the example of the type of masculinity the world needs, the kind of leaders the world needs.
On the other hand, we are seeing Russian President Vladimir Putin who is being condemned internationally, even by his own people for his hyper toxic masculine behaviour. This has become not a battle between two nations, as Zelenskyy said, but between rule of law and rule of gun, between a rule-based order and naked aggression.
Emotions are strength
The world has already paid and is still paying the cost of having BigMan leaders, posing militaristic charisma and inhumane wartime courage. The result has always been ruins, chaos, losses of lives and generational trauma for those who managed not to die. We've closely seen Iran, Iraq, Afghanistan, Vietnam, Yemen, Palestine, and many to prove the above said.
But this time history didn't repeat itself, for we had a leader who did not shy away to showcase his empathy and vulnerabilities. When Zelenskyy passionately addressed the European Union and the people of Russia, we all felt warm and teary. He firmly held his emotions to become his power. In his appeal for help, he brought a sense of togetherness in the world which surpassed narrow nationalisms and hollow ideological commitments. It transformed the world into a community, feeling the pain and sorrow of Ukrainians. He made a call not to destroy the other, but to save people and their independence. He appealed not for anger or hatred, but support and love.
Companionship as the driving force
Having always seen leaders who portray having a family or even a love investment as a sign of weakness, Zelenskyy was again different. He's been winning hearts irrespectively for the openness with which he shows love and gratitude for his partner and children, posting happy pictures of them together. So is his partner, the first lady of Ukraine, Olena Zelenska. Both can be seen holding on to each other in this tough time. In an Instagram post, Zelenska wrote, "I will not have panic and tears. I will be calm and confident. My children are looking at me. I will be next to them. And next to my husband. And with you". They, together, turned down the offer from the US to evacuate them and their children from the warzone to which they declined with conviction. Zelenskyy firmly replied to the US that he needed ammunition, not a ride. Further, as a moral boasting message to his people, he said in a video, "I am here. We are not putting down arms. We will be defending our country, because our weapon is truth, and our truth is that this is our land, our country, our children, and we will defend all of this,".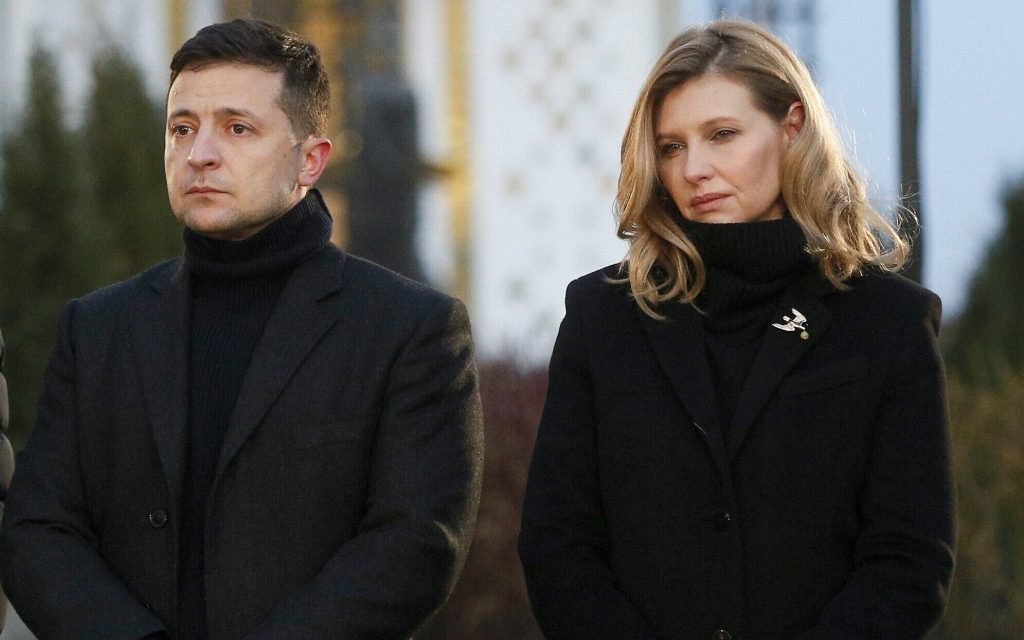 In this testing time, the compassion shown by both of them towards each other and towards their people has been working as an iron-strong weapon. Ukraine may have a much lesser army and ammunitions but their real strength lies in their love and spirit with which they are defending their homeland.
Soft power as the power
As Russia was preparing to attack Ukraine, Zelenskyy made an emotional address to the Russian people, asking them if they want a war. If both sides could really afford to pay the price of losing their loved ones. Further, he asked the people, "Who will suffer the most from it? The people. Who doesn't want it the most? The people! Who can stop it? The people. But are there those people among you? I am sure". And the result of the address could be visibly seen in the streets of Russia filled with common people protesting against the war. Al Jazeera noted that more than 2,500 people have been detained in 49 cities across Russia at protests against President Vladimir Putin's invasion of Ukraine, according to an independent Russian-based protest monitor. Not only in Russia but people around the world are protesting against the Russian invasion.
Zelenskyy appealed to Europe by saying, "If we will fall, you will fall so please don't be silent, do not turn the blind on eye on this". Further urging the international community to put strict sanctions against Russians, which has worked. The US, the EU and UK have banned people and businesses from dealings with the Russian central bank, its finance ministry and its wealth fund. Also, some Russian banks will be removed from the Swift messaging system, which enables the smooth transfer of money across borders. The ban will delay the payments Russia gets for exports of oil and gas. Taking all this together, even after having a much bigger army, Russia is having a tough time, unlike what they must have anticipated.
Whatever may be the outcome of this offensive battle, Zelenskyy has written history where the male leader was different, yet better. Who emotionally yet firmly held his ground and his people, along with his family. On whose empathetic calls the streets across the world were filled with "NO WAR" sloganeers; who made the common people rally behind his cause of saving his homeland.
The views and opinions expressed in this article are those of the author and do not necessarily reflect the views of The Kootneeti Team