Implications of China's New Land Border Law on India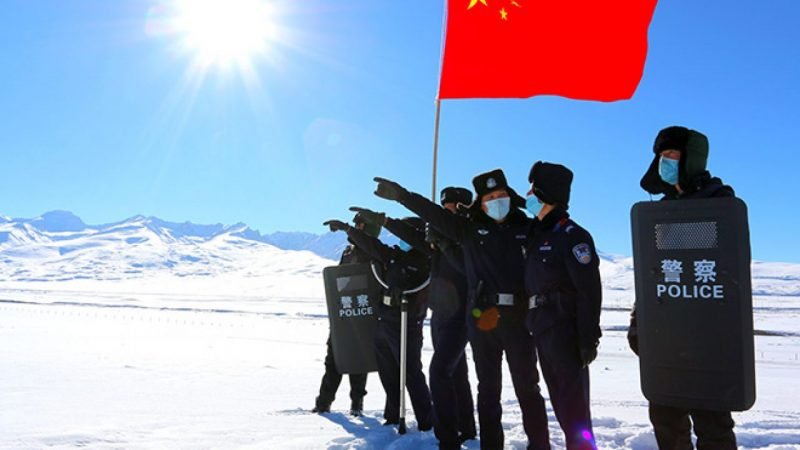 On 1st January 2022, China's new land boundary law came into force. It was passed on 23rd October 2021 by the Standing Committee of the National People's Congress (NPC), the country's highest legislative body. It seeks to "resolutely defend territorial sovereignty and land border security" and provide a new impetus to "protection and exploitation of country's land borders". It asserts that China's sovereignty and territorial integrity are "sacred and inviolable".
The law has 62 articles constituting 7 chapters. They deal with the division of labour among the state authorities, military and paramilitary forces, and civilians in the border areas and provide guidelines to achieve the stated objectives of:
strengthening border controls, defence and security
economic and social development
building public service delivery infrastructure
supporting lives of civilians and providing work opportunities
Understanding the motives
Though the law appears to deal with domestic issues, it cannot be divorced from the broader geopolitical conundrum and China's bilateral relations. It is important to note that the new land boundary law was proposed first by the Foreign Affairs Committee of China.
Lawfare, i.e. using laws to realise military and political objectives, has been a core aspect of China's grand strategy. Previously, it has passed the coast guard law and the maritime traffic control law having similar provisions. They have been used to legitimise Chinese claims and aggressive activities in coastal seas and high seas.
There was a growing chorus among the scholars that since China has resolved its territorial disputes with most of its territorial neighbours (only India and Bhutan remain), it is increasingly focusing on the maritime domain. However, through the new law, China seems to re-assert its focus on land border controls, in line with its vision of being a land-sea power.
China has 14 sovereign territorial neighbours and shares approximately 22000km of borders. As each of these borders has a sui generis problem, addressing them has motivated China to bring the law. Some of the drivers behind this legal move could be:
creating or changing facts on the ground for favourable territorial concessions on India and Bhutan border
securing cross-border movement of people and goods to check the transmission of new COVID-19 variants, drug trafficking, etc.
fighting the "three evils" of terrorism, separatism, and religious extremism in the context of the withdrawal of the US armed forces from Afghanistan
assimilating domestic ethnic minorities by "forging a consciousness of the common identity of the Chinese nation"
Geo-political implications for India
India and China have had a long-standing border dispute since the 1950s. They fought a war in 1962, after which the troops' positions post-ceasefire became the de-facto boundary line, known as the Line of Actual Control (LAC, 3488km). As it is only a notionally demarcated line with perceptions of both sides differing on where the LAC lies, it is conflict-prone. In June 2020, both sides had a violent and bloody showdown in the Galwan Valley. Since then, they have mobilised around 60000 soldiers each at the LAC in an eyeball to eyeball situation. The tensions and probability of a border war remain very high.
In addition to timing, the language of the new border law adds to this already ambiguous and tense situation in the following ways:
calls for installing boundary markers to demarcate the borders
allows the use of blockades and "police apparatus and weapons" against the intruders
allows the People's Liberation Army (PLA) and the People's Armed Police (PAP) to undertake offensive actions against invasion, infiltration, and provocation on the borders
settling of civilians and development of infrastructure to support the population and provide them avenues to earn a livelihood
asserts complete sovereignty over the use of internal rivers and waters
The creation of infrastructure and "model villages" for the newly settled population aligns with China's civil-military fusion strategy. Previously, China has used civilian militia consisting of Han Chinese in Tibet and Xingjian to consolidate its claims and defences. According to a Pentagon report, "sometime in 2020, China built a large 100-home civilian village inside disputed territory between China's Tibet Autonomous Region and India's Arunachal Pradesh state in the eastern sector of the LAC." Similar to its salami-slicing tactics, this also seems to be aimed at presenting India with a fait accompli on the border dispute. Asserting sovereignty over rivers creates conditions for future 'water imperialism' with lower riparian countries.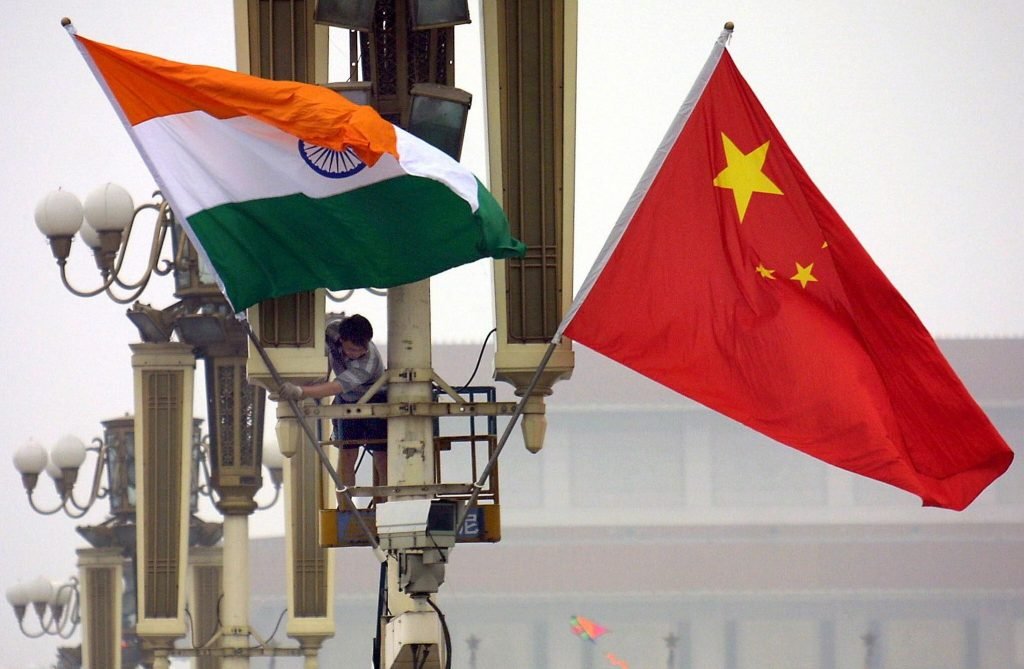 Business implications for India
India and China form one of the largest inter-state business dyads globally, with trade and investment running in billions of dollars. As the law increases the tensions and likelihood of conflict between them, it can have the following business implications for India:
overall investors' sentiments and confidence in the economy may show a downward trend depending on how things escalate at the border
because of issue linkages, political conflicts also affect economic ties, resulting in a gradual move towards decoupling
Indian start-ups, particularly unicorns, will find it difficult to attract Chinese investments
supply chain disruptions in the event of a conflict will increase net import costs (insurance cost increases), resulting in inflationary pressures.
economic decoupling means domestic Indian businesses will have opportunities to substitute Chinese goods
diversification of import basket creates opportunities for non-Chinese exporters and make Indian economy more resilience
rapid border infrastructure development will provide the construction industry a push in the short to medium term as Border Road Organization (BRO) will look for private partners to share the burden
modernisation of weapon systems, platforms, and equipment is also an opportunity for foreign companies and their domestic partners; transfer of technology will also result in capacity building of the local manufacturers
as China has the largest commercial shipping fleet, India may look to develop its own shipping fleet to reduce the vulnerability of maritime trade
the government would increase the budgetary outlay of production-linked incentives (PLI) scheme to boost the Make in India programme.
Some commentators also believe that the new law does not change bilateral equations substantially. China has engaged in aggressive activities at the borders even without a law. Even if we accept this argument, the new law indicates a shift in China's posture from a negotiation based resolution (political/diplomatic) to one based on coercive force (military). It seeks to further China's maximalist position and unilateralism.
With differing territorial claims and perceptions of the LAC, all these provisions are highly problematic and provocative if materialised by China. With India shedding its illusions about Chinese intentions, India would respond similarly. Hence, mutual trust deficit and revisionist tendencies combine to increase the likelihood of two Asian giants colliding. This is bound to have repercussions for the region's strategic stability and economic well-being. It is in the interest of both the countries to undertake confidence-building measures (CBMs) and avoid a unilateral change of status quo at the border.
The views and opinions expressed in this article are those of the author and do not necessarily reflect the views of The Kootneeti Team