The Quandary of the Twilight zone in Afghanistan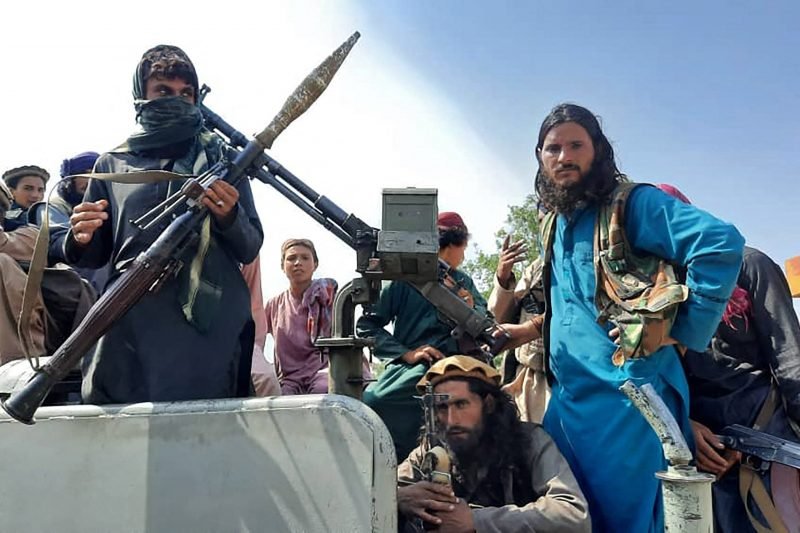 Enough is enough, India warns Pakistan over Kashmir. Any misadventure will invite quick retribution mentions one apt riposte from New Delhi's strategic and regimental fence. Also, Prez Biden declares a gladiatorial Armageddon with the words, ###we will hunt u down and we will not forget as IS Khurasan/ Khorasan (ISIS-K) maims thirteen American marines in Kabul. This will invite chaos as MOAB (Mother of all Bombs) is to be expected in Khurasan. Hold your breadth IS and Talibs, here comes the American Razzmatazz on the aftermath of the martyrdom of thirteen reported American marines posted near the cornucopia of people waiting to fly out of the Kabul airport in a post-Post-Taliban surge in the badlands and the twilight zone of Afghanistan.
Afghanistan, Iraq & Vietnam: Parallels & Lessons for US and World
The fact of the matter is that did the Americans ditch the vitriolic scenario and create a thaw of genocidal proportions with its ally hood in Kabul. One can surmise about the financial obligations, which the United States had as part of its Responsibility to Protect (R2P) in tandem with its Mount Sinai denomination amalgamating with its stature of a do-gooder and a yeomanly Nation-State. The United States needed to stay much longer in the Afghani badlands to stay true to its dictum of democracy, upholding of Universal Human Rights and rule of law in the receptacle and besieged nations of the order of Vietnam, Iraq and now the twilight zone of Afghanistan. It would be a placed striving at analysis if we were to compare American interventions in Iraq and Vietnam and Afghanistan. America left as a defeated and vanquished nation after the debacle of around 50, 000 American casualties in the dragnet of the tropics in Vietnam. In Iraq, the US disabled and hobbled the Saddam Hussein regime but did not accomplish the tasks of nation-building and reconstruction once Saddam's dictatorial Regime was flushed out of power in Baghdad in March 2003.
In Afghanistan, the Americans leave with a bloody nose and nothing more. Still, the tasks unmet reek of a mission unaccomplished as the objectives of reconstruction, rehabilitation and nation-building were left to the weak instruments of the Kabul denomination. Also, it can be stressed that the personage amongst the flock of the Talibs who will be embedded in Kabul will not have much of a say in governing the nation as the Pakistan based Taliban with the Pakistani deep state in Rawalpindi holds the chords of power. Still, one would be committing a grave mistake by trusting the extremist Taliban who has already let loose freed terror mongers from Kabul's prisons and has washed out the anti-insurgent strivings by the US and NATO along with other nations such as Japan and Canada. Who can forget and forgive the excesses committed over the monuments of Bamiyan Buddha?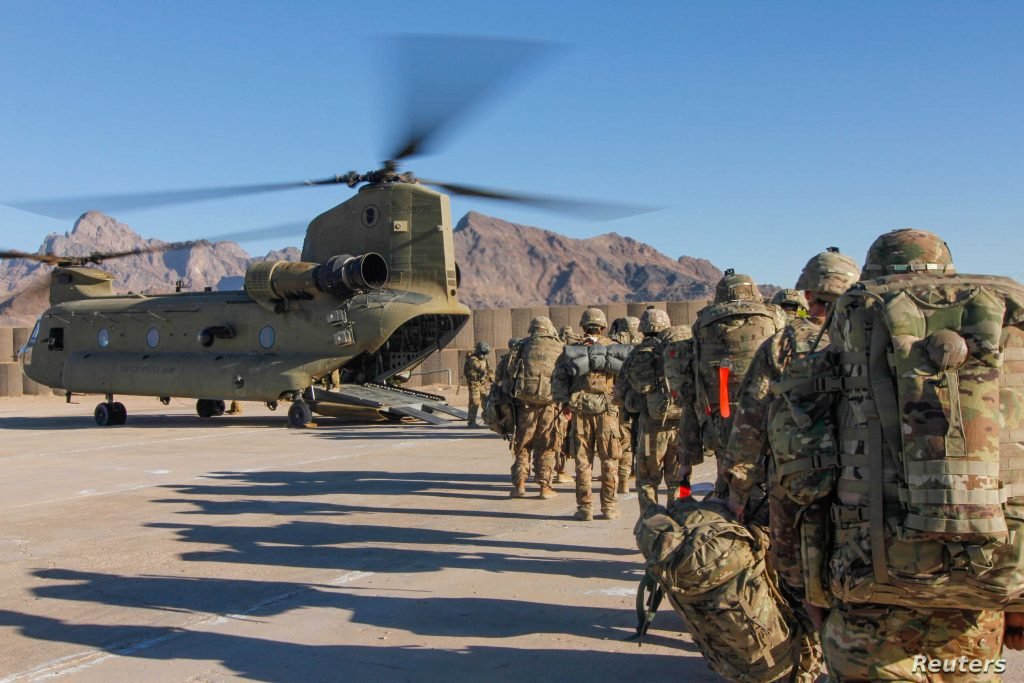 Underrating Taliban & their Pakistani patrons: A geopolitical gaffe?
The invulnerability and not the invincibility of the Taliban can be underscored by its funding sources about which not much is known. Still, going by the contemporary research on the Force Majore of Taliban, the rackets of human trafficking, small arms trade and the golden Drug producing crescent of Afghanistan are the credible sources of monetary resources for the Taliban and its terror juggernaut. Akin to IS, the Taliban too invade territory and infrastructure and make mullah as revenues accentuated by their orthodox treatment of women and education. Thus, the Taliban are a well-funded terror organization that has made another jump into Statehood after their Regime held sway from 1996 till 2001, and, it was here as an aftermath of the American retribution concerning the World Trade Centre catastrophe on September 11, 2001, that Taliban was forced relinquish power in Kabul.
The billion-dollar question is that will the American withdrawal leave the Afghani experiment with rule of law and order in a lurch and will the Great game's pawn, Afghanistan relapse into a state of unflinching anarchy and pandemonium's?
India's diplomatic droplets within the twilight zone of Wait & Watch @ Islamic Emirates of Afghanistan Junction
After postmortems of Taliban's ascension and India's ally US exit from Afghanistan, one can also point out towards the stake of India's two decades worth of investment in the US-installed democratic government in Afghanistan will be going up in smoke. India had invested approximately $3 billion that India has spent so far since 2001 in building dams, roads, electricity transmission lines, infrastructure projects (Parliament building, Zaranj-Delaram highway, Power infra, health, education, transportation etc.) and capacity building, technical assistance and training of Afghan officers.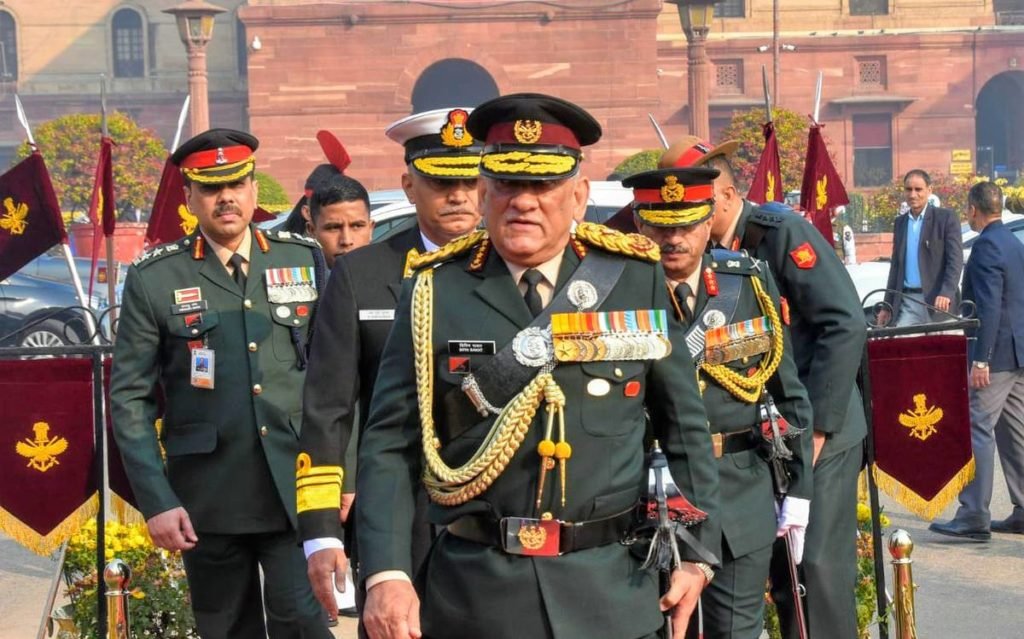 Recently at the commissioning ceremony of the Indian Coast Guard 'Vajra', India's Chief of Defence Staff, General Bipin Rawat pointed out that "From India's perspective, we were foreseeing Taliban's takeover of Afghanistan. We were concerned about how the terrorist activities from Afghanistan could spill over into India. And to that extent our contingency planning has been ongoing; however, the timeline certainly surprised us."
Recent remarks by Taliban leaders Sher Mohammad Stanekzai and Anas Haqqani have been received well in New Delhi. Haqqani told in an interview that
"Kashmir is not part of our jurisdiction and interference is against the policy. How can we do against our policy? This is clear, we will not interfere," he added.
The MEA Spokesperson, Mr Arindam Bagchi expressed that "our aim is to ensure Afghanistan's land is not used for terror activity of any kind while reacting to the first formal meeting between any Indian official and Taliban."
As it was evident that, on 31st August 2021, a maiden formal meeting took place at the Indian Embassy, Doha after a request made from the Taliban side. Dialogue held between Indian Ambassador to Qatar Mr Deepak Mittal and Sher Mohammad Abbas Stanekzai, the head of Taliban's Political Office in Doha. The Discussion focused on safety, security and early return of Indian nationals stranded in Afghanistan. The travel of Afghan nationals, especially minorities, who wish to visit India, also came up. Ambassador Mittal raised India's concern that Afghanistan's soil should not be used for anti-Indian activities and terrorism in any manner. Taliban representative assured the Ambassador that these issues would be positively addressed.
India's interests in Afghanistan are manifold varying from securing/upholding human rights of vulnerable communities (women, minorities etc.), preserving infrastructural and economic assets, human resources and capacity building, maintaining P2P cordial legacy, connectivity (TAPI Gas Pipeline project) and transportation of which Afghanistan is a key link. Though the prospect of such multilateral collaboration might seem dubious for now, the Taliban has been attempting an image alteration from its earlier perception.
Though our neighbour Pakistan has a slightly upper edge, that its policies should not override the larger interest of a Taliban regime that can maintain diplomatic relations with other nations rather than be isolated and further dependent on Pakistan and the People Republic of China alone. Till date, New Delhi is involved with all those stakeholders or players, who influence the Taliban and have been allies like Saudi Arabia, Qatar, UAE and even Russia to ensure that Indian geo-strategic and geo-political interests are protected through these turbulent times.
The views and opinions expressed in this article are those of the author and do not necessarily reflect the views of The Kootneeti Team