AUKUS makes waves for the Indo-Pacific regional order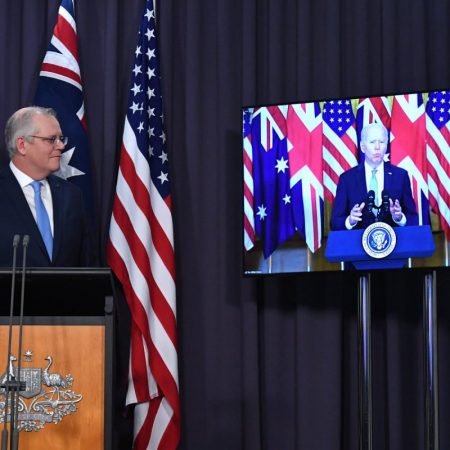 John West reports from Australia on the enhanced trilateral security partnership called "AUKUS", between Australia, the United Kingdom, and the United States, which has been making waves in the Indo-Pacific and beyond.
One of the most surprising things of recent times is that China did not seize the opportunity offered by President Trump's erratic presidency to reshape itself as a responsible and trusted global power. In fact, China did quite the reverse.
Counter-intuitively, COVID-19 also offered China the opportunity to be a transparent and responsible global power. It could have been fully open about the origins of COVID and worked together with the global community to solve a problem that could potentially have occurred anywhere in the world. Instead, China covered up the origins of COVID, resisted pressure to have an international enquiry into the origins, and pursued a "wolf warrior diplomacy" to paint itself in a positive light. Moreover, it has punished Australia with economic sanctions for calling for an international enquiry into the origins of COVID.
It should not be surprising therefore that Australia, the United Kingdom and the United States should join forces in an enhanced trilateral security partnership called "AUKUS".  While the word China was not mentioned in the Joint Leaders Statement on AUKUS, this initiative is clearly a response to the degraded security environment in the Indo-Pacific provoked by China's rise and its rivalry with the US.  AUKUS is also a slimmed-down version of the Five Eyes, the world's key intelligence alliance.
What is AUKUS?
Much of the commentariat have focussed on AUKUS's first initiative, namely, supporting Australia in acquiring nuclear-powered submarines (but without nuclear weapons) for the Royal Australian Navy, and the ditching of a long-troubled Australian deal with France for building conventional submarines. The three countries will now enter an 18-month "consultation period" in which they game out the best way to produce these Australian subs.
But AUKUS, the enhanced trilateral security partnership, promises to be more ambitious and extend cooperation to: deeper information and technology sharing; deeper integration of security and defense-related science, technology, industrial bases, and supply chains; and enhancing cyber capabilities, artificial intelligence, quantum technologies, and additional undersea capabilities.
France vents its spleen
The French government reacted with great anger to the creation of AUKUS and recalled to Paris its ambassadors to the United States and to Australia. In the words of French foreign minister, Jean-Yves Le Drian: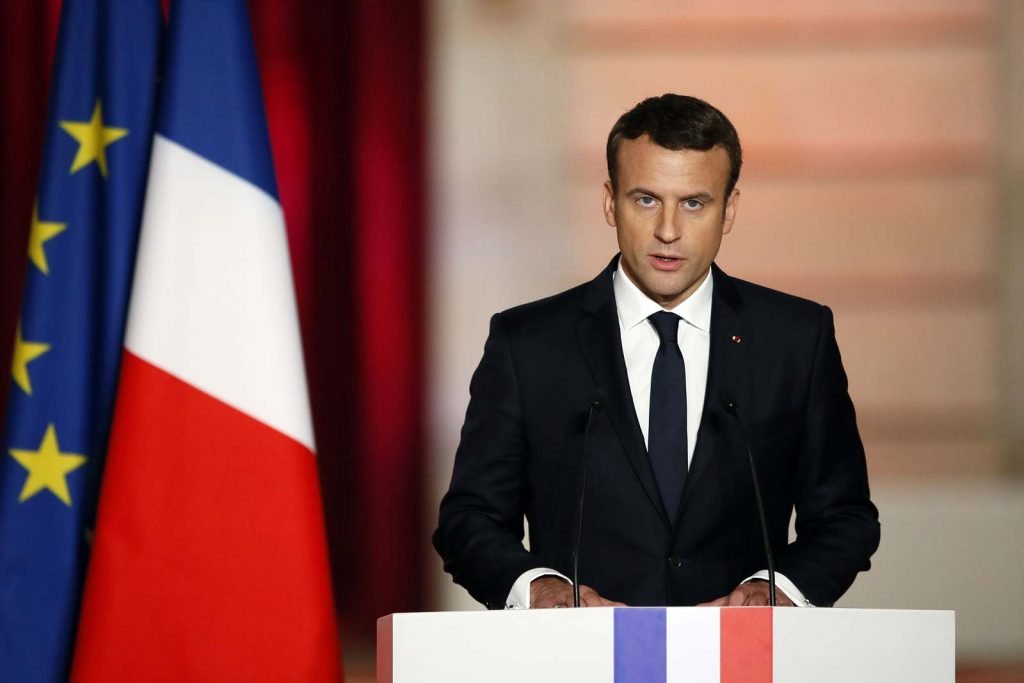 "The cancellation of the Attack class submarine program binding Australia and France since 2016, and the announcement of a new partnership with the United States meant to launch studies on a possible future cooperation on nuclear-powered submarines, constitute unacceptable behavior between allies and partners, whose consequences directly affect the vision we have of our alliances, of our partnerships and of the importance of the Indo-Pacific for Europe."
The French reaction seems rather exaggerated. They were well aware for a long time of the delays, cost overruns and other troubles in the submarine contract. But Australia seems to have been guilty of poor diplomacy in its communications with the French who are reportedly suffering from wounded pride. At the time of writing, French President Macron was reportedly refusing to receive telephone calls from Australian Prime Minister Morrison.
Australia will need to employ some smart diplomacy to minimise the collateral damage — by ensuring that AUKUS and the cancellation of the French submarine deal do not adversely affect discussions underway for an Australia-European Union Free Trade Agreement, and do not see Australia punished by an EU carbon border tax due to its poor performance in tackling climate change. Australia should also not forget that France can be a critical partner in the Indo-Pacific.
Asia's mixed reactions to AUKUS
The Chinese government's predictable negative reaction to AUKUS was surprisingly muted. Foreign Ministry spokesperson Zhao Lijian said the AUKUS deal supplying Australia with nuclear submarines "seriously damages regional peace and stability, intensifies the arms race, and undermines the Treaty on the Non-Proliferation of Nuclear Weapons."
He continued that "China will pay close attention to the development of the AUKUS deal." China's reaction may have been influenced by its coincidental application to join the Comprehensive and Progressive Agreement for Trans-Pacific Partnership.
Indonesia and Malaysia both expressed concern that AUKUS could raise tensions and make conflict more likely in the Indo-Pacific region. Against that, Japan, India, the Philippines and Singapore have welcomed AUKUS.
Many Australians are not convinced
The Australian government is convinced that AUKUS and the new submarine deal are firmly in Australia's national interest. Australia's security environment has deteriorated in recent years reflecting China's assertive behaviour. In this context, nuclear-powered submarines will have a huge advantage over conventional submarines like those of the French — they are faster, quieter, need to surface less often and don't need to be refuelled — and they will enjoy interoperability with American and British submarines.
Moreover, the US and UK are natural partners for Australia, especially in light of its security treaty with the US, known as "ANZUS" and the Five Eyes alliance. And Australia is very pleased that AUKUS will help keep the US firmly anchored in the Indo-Pacific.
But not all Australians are convinced of the merits of AUKUS.
Anthony Albanese, leader of the Australian Labor Party, the national political opposition, welcomed AUKUS, but has placed three conditions. "Firstly, that there be no requirement of a domestic civil nuclear industry. Secondly, that there be no acquisition of nuclear weapons. And, thirdly, that this agreement would be compatible with the non-proliferation treaty."
Against that, Leader of the Australian Greens, Adam Bandt, has warned that Australia acquiring nuclear-powered submarines will create "floating Chernobyls" in the heart of major cities, and that the move increases the prospect of nuclear war in the region and puts Australia in the firing line.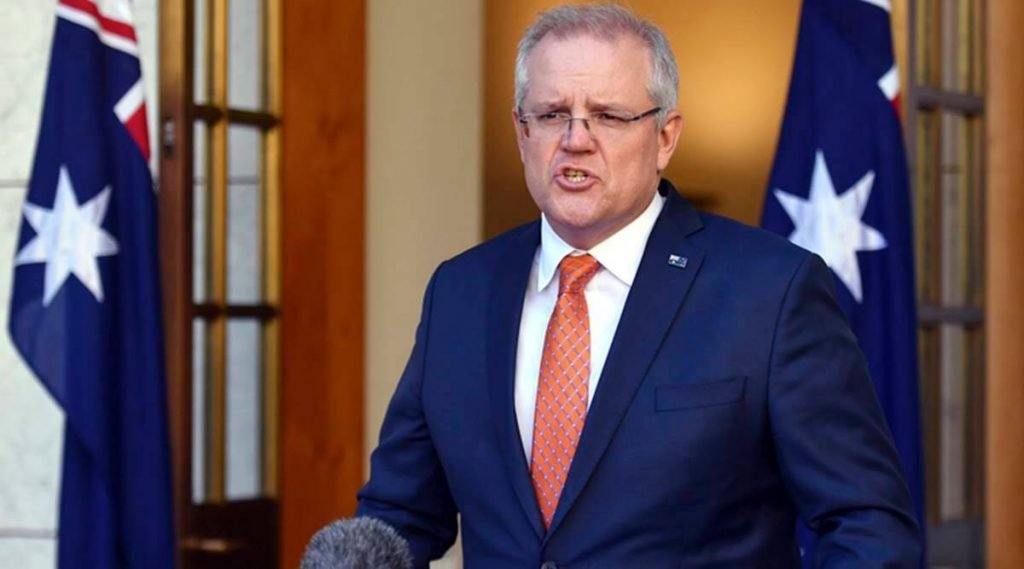 Former Prime Minister Paul Keating wrote "At Prime Minister Morrison's instigation, Australia turns its back on the 21st century, the century of Asia, for the jaded and faded Anglosphere – the domain of the Atlantic – a world away." He continued, "It takes a monster level of incompetence to forfeit military control of one's own state, but this is what Scott Morrison and his government have managed to do."
Allan Gyngell, doyen among Australia's international security community, notes that much is still uncertain about AUKUS, and that it will make it more difficult for Australia to have a foreign policy that is independent of the US. He argues that AUKUS does not help other dimensions of statecraft for responding to China's rise, like persuasion, shaping, multilateral advocacy, and coalition building. AUKUS is also a huge bet on the US, whose politics are so uncertain, and a signal to Australia's neighbours that it is more comfortable in the Anglosphere.
Peter Jennings, executive director of the Australian Strategic Policy Institute, has a more upbeat assessment: "AUKUS is the best thing to have happened in years to give Xi pause in his international risk-taking. The stronger AUKUS is, the less likely it is that there will be an attack on Taiwan. Avoiding such an attack would be an invaluable outcome, one worth a submarine in its own right—and well worth the updating of our policy settings."
Looking ahead
As promising and exciting as AUKUS might seem to its backers, only time will tell if it measures up to the challenges its members have set for it.
In particular, it's not difficult to see short-term political considerations at least partly behind AUKUS. President Biden is obviously very happy to have a positive initiative, following quickly on the heels of the disastrous US withdrawal from Afghanistan. Prime Minister Johnson, one of the key forces behind Brexit, is very keen to promote a "Global Britain", While Prime Minister Morrison is desperate to demonstrate strong leadership to boost his stocks ahead of a national election which must take place by May 2022.
Many pundits are proclaiming that it is difficult to overstate the significance of AUKUS.  It is also difficult to overstate AUKUS's unknowable future.  These short-term political considerations will soon fade from view.  And over the coming two decades during which the nuclear submarines will be built, there will be many leadership changes in the AUKUS countries, and the world will undoubtedly evolve in miriad unpredictable ways.  But there is also a case for optimism.  Australia's close alliance with the US has now lasted for almost 80 years, through ups and downs, and could well survive the future.
The views and opinions expressed in this article are those of the author and do not necessarily reflect the views of The Kootneeti Team