India-France relationship beyond Rafale deal: A cooperation fostering Liberty, Equality, Fraternity and Strategic Development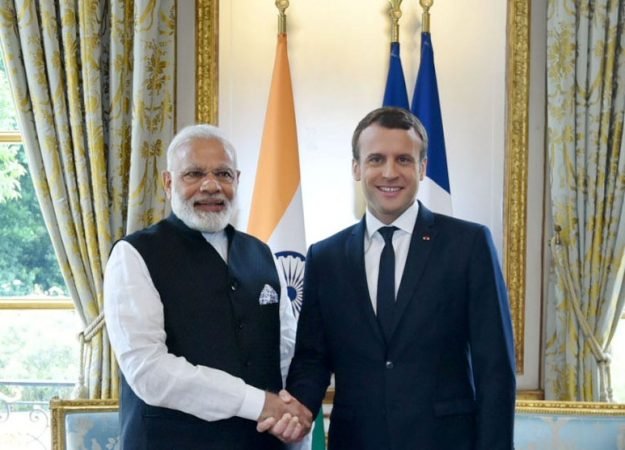 A countries' foreign policy considerations are guided by the concept that there is no such thing as a permanent enemy or friend, only permanent interests that need to be safeguarded at all times. Then, one way of looking into India-France relations could be that France has long been India's ally because of their shared interests and ideals. Currently, the only change we can observe is a stronger bond between the two, which has led to their relationship reaching an all-time high point. In France, India finds her best friend now.
The desire to have a powerful ally in the other country's region is what drives these two countries to cooperate and that is precisely the permanent interest that I'm talking about. France is aware of China's and India's importance and rise in Asia. An affinity for independence has existed between French foreign policy and Indian strategic autonomy or multipolar order for a long time. Meanwhile, aware that Europe now faces many challenges, India is mindful of the need to maintain close relations and cooperation with Germany, Britain and France. It has a unique mix of history, diaspora and business as well as politics and strategy, but France was the first country to form a strategic partnership with India in 1998.
In this perspective, I believe that the 36 Rafale aircraft that are expected to be delivered in September are merely one of the crucial but not full roots of the Indo-France cooperation that we should be considering. The two countries have a huge range of strategic interests in common, but I believe the general public is only aware of one of them. We should be appreciative of several significant developments. Collaboration in the fight against terrorism is improving. As victims of major terrorist attacks, both countries have developed "exchanges in the fields of intelligence, finance and justice." The conversation on maritime security is gaining momentum. In the Indian Ocean, France's Reunion Islands have a long history of bilateral naval cooperation. Their cooperation extends to environmental and renewable energy concerns, as well as a wide range of other areas. A humble approach is taken to study the foundations of this partnership modestly in this piece.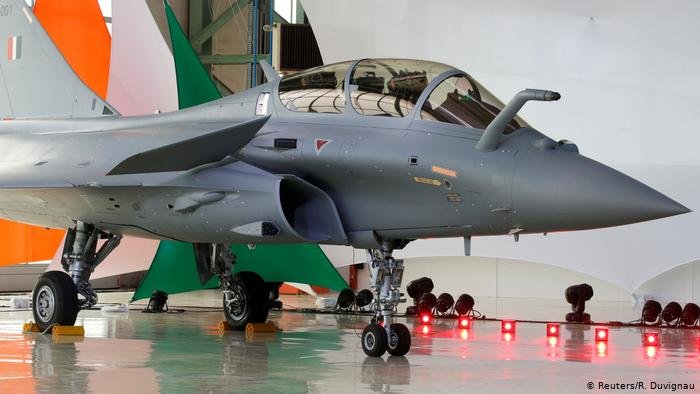 French presidents Jacques Chirac, Francois Mitterrand, and Nicolas Sarkozy have all made repeated efforts to raise the level of interaction with India over the past four decades. New Delhi, though, was not engaged with Paris as such. Due to Delhi's preoccupation with other major powers — the United States (US), Russia, and China it was difficult for Delhi to comprehend the importance of France and more broadly, Europe in India's international position. However, the geopolitical canvas has drastically evolved taking into account the current world realities. For instance, Indian Prime Minister Narendra Modi recently defended France's President, who had been criticised by Pakistan and Turkey for protecting the French people's right to freedom of expression firmly. This shows friends commitment and shared bonds that India has in a relationship with France.
The India-France relationship has progressed rapidly over the past few years, becoming one of the closest strategic allies in contemporary world politics. Both of them believe in the value of multilateralism and respects international laws. These shared ideas might serve as the foundation for a cooperative agenda, particularly in the Indo-Pacific region.
It's no secret that throughout the Cold War, the Soviet Union was India's ally in the UN Security Council. He understood India's national security objectives, especially concerning Pakistan and Kashmir. The Soviet Union also provided economic help and military supplies to India. Indians needed a veto-holding Security Council ally during the Cold War, and that ally was the Soviet Union. But today when it comes to Pakistan and Afghanistan, Russia is more focused on China's interests than India's. In the meanwhile, there is evidence that France has stepped in to fill the Russian vacuum. While it took India and France decades to develop a strong economic, security and diplomatic partnership that survived the Cold War and has only become stronger in the last decade or so. And now, France our new closest ally filling the void left by Russia. France happens to be one of the permanent members of the United Nations Security Council, has consistently supported India's bid for permanent membership in the UNSC.
In the backdrop of the Cold War, France determined that India would be its chosen partner in the Indian Ocean. There have been several agreements that have helped the partnership flourish, such as the Strategic Partnership Agreement of 1998, and the Civil Nuclear Agreement of 2008.
The two also have similar goals when it comes to concerns such as global warming. India is a signatory to the 2015 Paris agreement. As a result, France and India are stepping up their efforts to combat climate change and protect the environment. The Agence Française de Dévelopement (AFD) began working in India in 2008 and has a mandate that focuses on the preservation of public goods around the world. On the sidelines of COP21 in November 2015, France and India together created the International Solar Alliance (ISA), which promotes the use of solar energy. To follow up on its first general assembly, which was held at the end of October 2018, it convened its first founding summit in India in March 2018. "Successful climate action needs access to financial resources and technology. Technology can help countries like India develop sustainably and enable the poor to benefit from it" stated Prime Minister Narendra Modi in his maiden address to the World Sustainable Development Summit. Priorities that France and India have in common include the blue economy and coastal resilience. Through this, they striving to increase their cooperation in marine scientific research and their shared understanding of the oceans.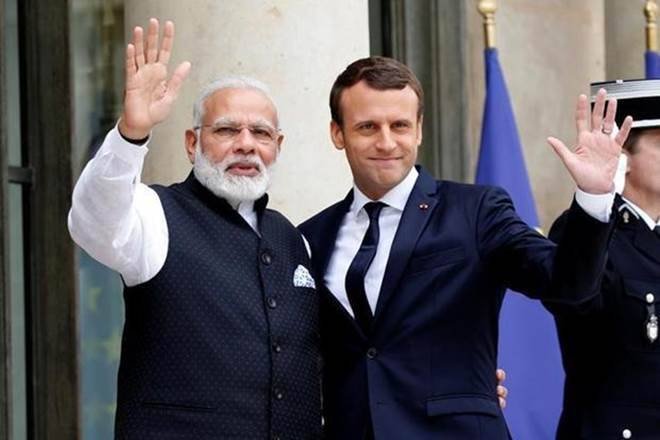 It is said that India and France have always stood by each other in difficult times, and the recent COVID-19 scenario has proven the depth of their bond. This bond is especially strong because of the ties between the leaders of the two countries. Meetings with French President Emmanuel Macron and Modi's participation in the G-7 2019 Biarritz summit add significantly to the bilateral strategic partnership that was established in 1998. The Indian Ministry of External Affairs (MEA) said that Macron's invitation to PM Modi to G7 meet "reflected the personal chemistry" between the two leaders and "recognised India as a major economic power." For both India and France, the Modi-Macron partnership could not have come at a better time. Rising tensions between the United States and China, as well as Russia, are swiftly altering geopolitical realities. China's rapid ascent and the widening gap in national power indices in favour of Beijing have shifted the balance of power in India's neighbourhood.
In the road ahead France, which sought strategic autonomy within the framework of US alliances, and India, which has respected its independent foreign policy, are suitable allies informing the new coalitions for an uncertain era, we believe. French engagement with Europe on global issues brings up new opportunities, especially in the wake of BREXIT's uncertainty in the region. It is hoped that India's new ties with France, Germany and other like-minded countries, such as Japan, will have a greater impact on the world arena.
The views and opinions expressed in this article are those of the author and do not necessarily reflect the views of The Kootneeti Team