Climate change and Pakistan: Impacts, vulnerability and adaptation.
Few days ago, June 5 marked the World Environment Day, that was celebrated throughout the globe.Being aprincipal vehicle of UN, World Environment Day has been raising awareness, supporting action, and driving changes for the environment to tackle the problem of climate change.
This year, Pakistan hosted the World Environment Day in partnership with the United Nations Environment Programme. The theme of event was "Ecosystem Restoration". It also marked the launch of UN Decade of Restoration.
During the World Environment Day event, Premier Imran Khan asked the developed nations to come forward and help the most venerable nations through establishment of Green fund.
"Pakistan's contribution to global warming and climate change is minimal. Rich countries, which contribute significantly more, have a greater responsibility to provide funds to ones like ours so that we can fight climate change," he said
Currently, Climate change is major existential threat to humanity accelerated by massive carbon emissions, fossil fuels, deforestation and greenhouse gases leading to global warming which in turn causing the melting of glaciers, rising sea levels, changing rain patterns, droughts, flooding and frequent heat waves and threatening food security. The worst part is that these impacts are only getting worse.
Pakistan is already on the list of the 10 nations most affected by climate change in spite of its negligible contribution to greenhouse gas emissions. A recent German Watch Report of the Long-term Global Climate Risk Index 2020, a global think-tank working on climate change, rated Pakistan 5th most affected country due to adverse impacts of climate change.
According to the report, Pakistan lost 9,989 lives, suffered economic losses worth $3.8 billion and witnessed 152 extreme weather events from 1999 to 2018 and based on this data, the think-tank has concluded that Pakistan's vulnerability to climate change is increasing. These winters, Pakistan received less rain fall compared to the corresponding months of last year. Currently Pakistan is also facing severe water shortages that is going to be worse in coming years.
It would be a mistake to expect foreign donors to come to our rescue unless we ourselves appear to be taking the crisis seriously and are ready to self-correct.
Pakistan needs multi-tiered approach, short-term, medium-term, and long-term changes, to tackle mounting Climate Change problems.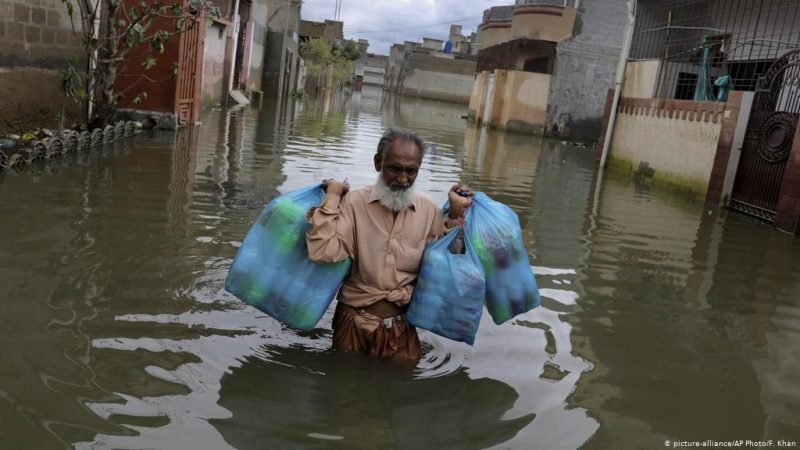 Northern Areas have suffered severe deforestation due to lack of access to natural gas, electricity and job opportunities. Government, under umbrella of Billion Tree Tsunami project, should undertake urgent reforestation projects on the slopes of mountains and engage local communities. That will not only help in providing job opportunities but will also help in raising awareness regarding the importance of environment.
According to statistical data, Fossil fuels constitute 64% of total energy production in Pakistan and less than 35% comes from renewable energy. Government plans to increase the share of renewable energy up to 60% by 2030. Government needs to ramp up the efforts to materialise the plan.
Since tourism is taking pace in the country and scores of tourist are visiting northern areas including foreigners, sustainable tourism is need of an hour. Government should devise and deploy proper strategy to ensure sustainable tourism. Otherwise current practices of Illegal constructions, poor waste and sewerage system and deforestation pose major threat to environment.
We, as a nation, has reactionary attitude. We only react to the disaster once it has happened. Government needs proactive approach of preparedness and foresightedness through institutional building and deployment of latest technology.
Lastly, It is also important that onus for change is not completely on government. Citizens should demand actions on all above mentioned points as and work closely with government to ensure their implementation.
The country needs drastic steps to, among other things, improve its air quality and harness renewable energy sources if it is to tackle the damage inflicted by changing weather patterns.
Global powers, who are also the major polluters, need to walk the talk and take full responsibility in leading world towards eco-friendly future.
The views and opinions expressed in this article are those of the author and do not necessarily reflect the views of The Kootneeti Team