France's Outreach to New Delhi to Ensure Security in the Indo Pacific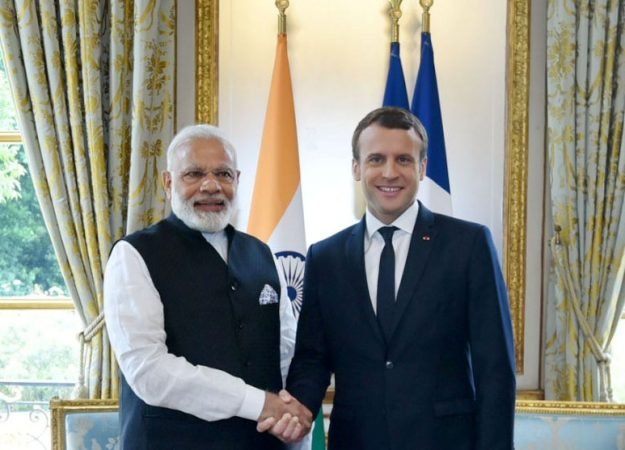 New Delhi and Paris found many areas of cooperation in 2020, during times of many unprecedented uncertainties along with the two countries being wary about a change being witnessed in an interconnected international global order.
The two countries, even, have a common goal of ensuring peace in the maritime domain through increased multilateralism in the region. France, is one of the few allies which supported India in her time of need , especially, when the nuclear tests were conducted in 1998, during a period when India was being seen with suspicion from many friends and countries such as the US and Japan. France and Russia were one of the few countries that were in India's support during that era.
France, even supported India in her stand with regards to the ongoing Kashmir dispute, also when many countries are being neutral about it where in an article, foreign policy analyst, Abhinanjan Rej felt that Beijing is playing its cards even in this issue, where in the recent Strategic Dialogue , President Macron's adviser Bonne, reiterated about providing support to New Delhi in many dimensions possible including the Kashmir problem.
In 2020, Paris also supported for a free Indo Pacific, the first country from the EU to do so, free of any risks coming from dominant players where indirect reference is being made to China's rise. Many virtual events and collaborations were held between the two countries. India is also looking towards Paris with respect to its defence and technology instead of being dependent on the US.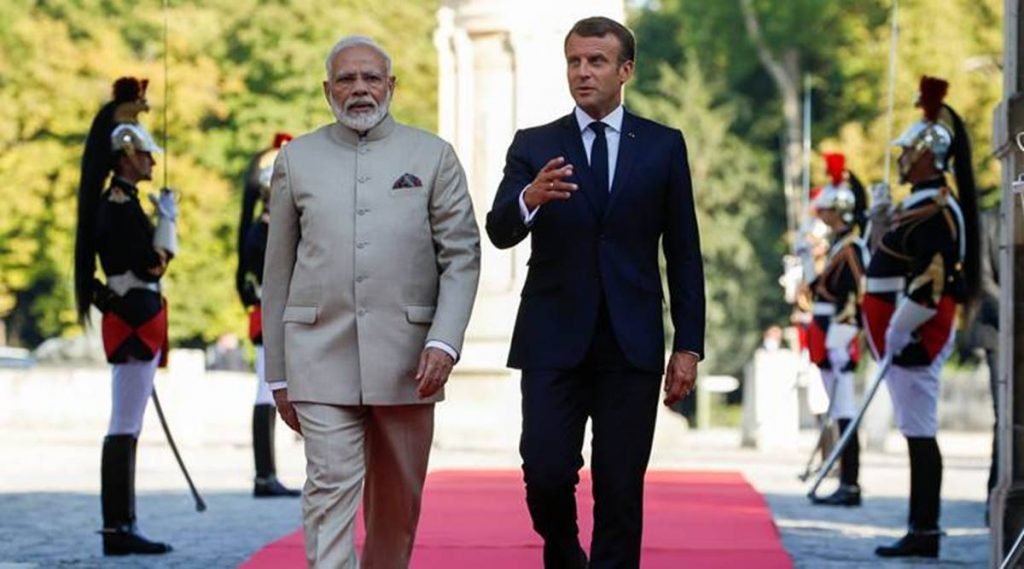 Paris, while being sceptical of Chinese expansionism in the oceans, is looking even towards Canberra for maritime cooperation, counterterrorism and piracy which Beijing is using such arguments to passively assert itself and increase its influence by keeping other countries in the dark. In September, the India-France-Australia Dialogue was held, where all the points regarding a safe Indo Pacific were reiterated.
India and France had a defence budget trade of about 572 billion USD$, slight more than the US, which is at 552 USD billion. India, in order to foresee strategic risks, has also held CORPAT naval exercises with Paris last year in March to ensure safe sea lanes of navigation. France has its own interests in the IORA where it claims the Reunion Islands in the Western Indian Ocean. Recently, the La Perouse joint drills were also where even France took part along with QUAD members India, US, Japan, Australia in the Eastern Indian Ocean.
With France , there could be no uncertainty in relations because of the historical bonds there have been. With the change in government in Washington and President Biden aiming to ensure multilateralism through keeping an eye on Beijing, Paris may have a significant role to play in India's geopolitical ambition whether its sustainability , defence, technology or even in the oceans.
The views and opinions expressed in this article are those of the author and do not necessarily reflect the views of The Kootneeti Team