Milk Tea Alliance: Brewing of a citizen-centric geopolitical strategy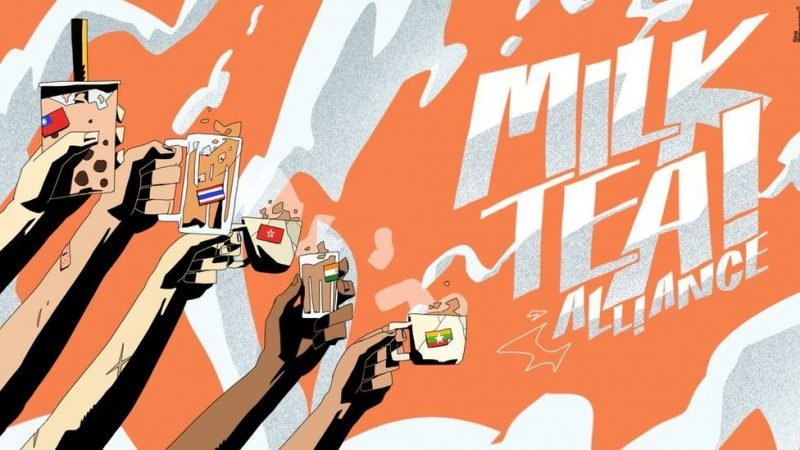 Political symbolism is a peculiar yet strong source of awareness of its own narrative, as shown by many historical examples such as Rosa Parks' mere refusal of vacating a seat or Tommie Smith and John Carlos raising a black-gloved fist in the 1968 Olympics while receiving their medals. It may be apparent or obscure, such as the depiction of a bank, such as Lehman Brothers, as a "bank of evil" in an animated film made for the younger audience, but it is present in our social lives even though we tend to ignore it much of the time. After the devastation caused by elements of hard power, such as war, soft power is elaborately used to showcase one's influence in International affairs nowadays. In this series, I'd like to highlight a significant incident in which Chinese artist Cai Guo-Qiang exploded a massive 40-foot tree with dynamite in front of the Smithsonian Institution in the presence of top US leadership such as Nancy Pelosi and Hillary Clinton in the spirit of diplomacy and Christmas. The US State Department Medal of Arts arranged this event in 2012 to celebrate Chinese artists, but the message of the event can be decoded into something that had nothing to do with diplomacy or Christmas.
We can certainly appreciate the humor of the name #Milktea alliance which surfaced after a vicious social media meme war erupted when a Thai actor known as Bright liked an apparently harmless tweet from a Thai photographer featuring four cityscape pictures, one of which was from Hong Kong. The tweet said in Thai, "These four pictures were taken from four countries." Some Chinese fans were offended by the tweet's wording, which referred to Hong Kong as a "country." Tea, like black powder, which can be considered an ancestor of modern-day dynamite, is a Chinese discovery. Nevertheless, the most common form of tea is brewed with milk, which is a popular drink in Asia except in China, where black tea is preferred.
So, the mammoth of its geography, nature of its regime, and projects like the Belt and Road Initiative or Mekong River Basin project which is the cause of artificial drought in lower areas under the Mekong basin have made it clear for citizens of China's neighbouring countries of their situation which can certainly be illustrated as "Shrimp among the whales".  We should also keep an eye on the Chinese way of dealing with dissent through the lens of the Hong Kong pro-democracy movement which is certainly not a good sign to look upon as with its movement leaders either in jail facing persecution like Noble Peace prize nominee Joshua Wong or are forced to seek refuge in other nation as its former legislator Nathan Law did.
This idea can also be used by countries such as India as an antithesis to tactics such as "String of Pearls" or geopolitical theories that lay claim to Indian land as "Palm and five fingers theory," but in fact, this concept is a representation of a desire for democratic government in their own country. Following the military coup in Myanmar that ousted Aung San Suu Kyi's elected leadership, people marched to the streets and social media with Milk Tea Alliance banners and an appeal for solidarity. China vetoed a UN Security Council resolution condemning the coup but has released a statement in favour of the restoration of democratic norms. This phenomenon has become so widespread that Milk Tea has become an "Anti- China" figure, alongside other symbols oddly unique to their country such as the "three-finger salute," which is widely used in Thailand but all these symbols represent their mutual inherent desire to be politically free which has been united under their favourite beverage. I personally feel that this movement is pro-people or pro-democracy and rather than being a strategy devised to oppose China as a Nation, it opposes what China stands for under current Communist Party rule which is more of ideological dissent.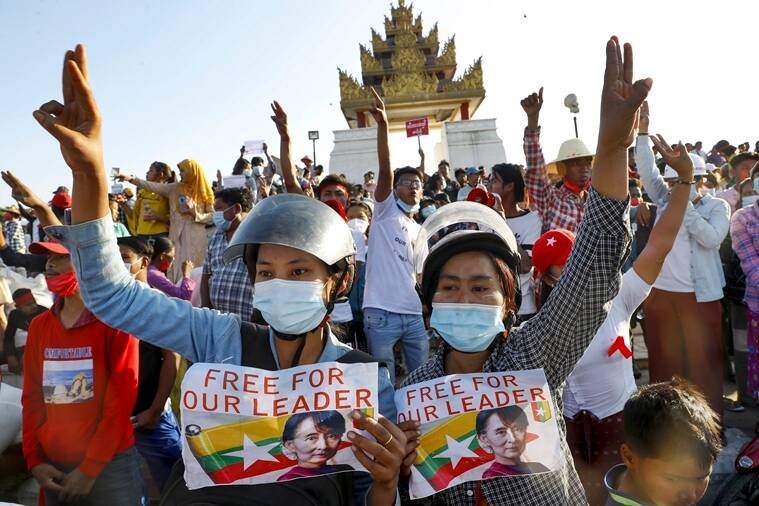 The Milk Tea Alliance's constant appearance on the streets and on social media backs up my earlier statement that this movement is largely citizen-driven, and that nations have yet to recognize the geopolitical significance of this hypothetical alliance. Following the coup on February 1st, Mayanmar celebrated the "Armed Forces Day" on March 27th, amidst widespread demonstrations that culminated in the deaths of hundreds of civilians after security forces opened fire on demonstrators. India is one of the eight countries that formally participated in this year's celebration, and as the world's largest democracy, India's position runs counter to its founding fathers' vision and democratic spirit. This incident has attracted outrage from all corners of the globe, including UN Secretary-General Antonio Guterres, who called the event "unacceptable" because it resulted in the highest regular death toll. Guterres said it was "important to pursue an immediate solution to this crisis" and called for a "firm, united, and resolute international response." India's inclusion in Myanmar's "Armed Forces Day" celebrations would undoubtedly fall within the scope of its comparative advantage in comparison to China's geopolitical approach in the Asian region, but India, as a strong emerging economy, cannot afford to play this Chinese game dictated by its authoritarian rules The implications of this hypothetical partnership are much greater and can not be viewed purely in relation to China as if India plays a significant role in democratizing Asia in the same way that the United States did after WWII, and it will be a step forward in consolidating its status in the Asian region.
The views and opinions expressed in this article are those of the author and do not necessarily reflect the views of The Kootneeti Team