Pakistan criticises France for Anti-Radicalism law, blames for intentionally targeting the Muslims
The ties between France and Islamic countries have come on brinkmanship after France's strict legislation on Islamist extremism. On 15 February 2021, the Macron government successfully passed the bill titled 'supporting respect for the principles of Republic.' The newly passed bill aims to supervise mosques, school and sports club to safeguard France from radical Islamists and to promote respect for French values. This stiff move by the French government has witnessed mass agitation by the French Muslims across the country. Seconding their concerns, a plethora of Islamic Nations have reprimanded France for targeting and strangling religious freedom.
Pakistan registered its resentment and suspicions on the newly enacted law which will be, according to Pakistan President Arif Alvi "serious repercussions in the shape of hatred and conflict". He mentioned, "You (France) need to bring people together and not to stamp a religion in a certain manner to create disharmony and bias". President Alvi stated that the French legislation is violating the spirit and provisions of the UN charter and contradicting the values of social harmony that Europe previously nurtured.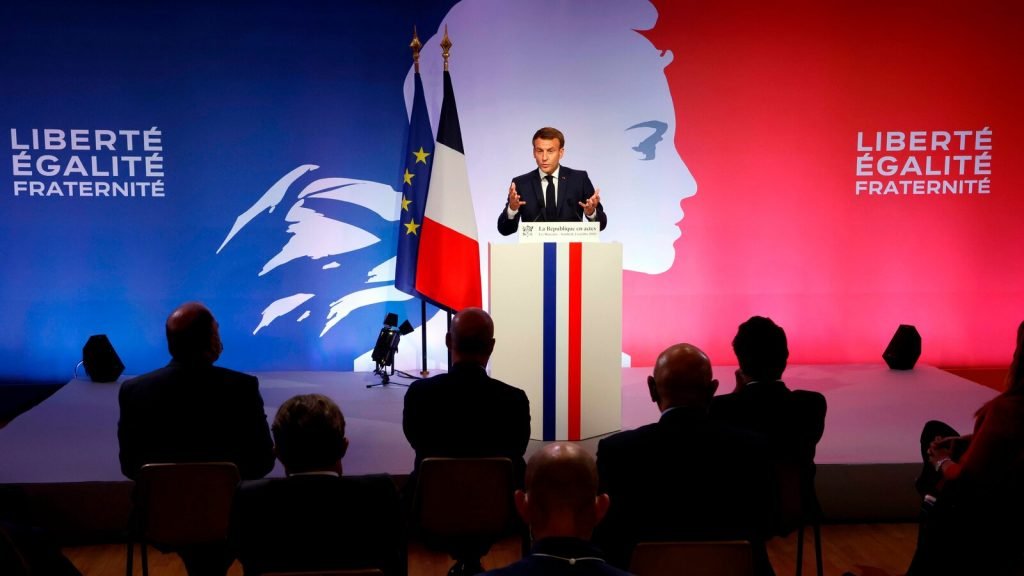 What is inside the bill?
The bill which is considered as an Anti-Radicalism Bill by Islamic countries is drafted as "supporting respect for the principles of the Republic". The billnowhere tags any particular religion but meant to stop religious fundamentalism, forceful conversions, prevent separatism and thereby implying towards creating a secular environment. Significant takeaways from the law are mentioned below:
A person can be fined 15000 £ for refusing to allow medical examination of his wife and child male doctor or if a man forces a girl for marriage or marries more than one;
The law restricts the sharing of personal information of any government employees on social media, violating the provision will attract a fine of 45000 euro and can be imprisoned for 3 years;
All the citizens have to respect France's secularism;
A person found guilty for threatening any French government officials or representatives will be fine for and imprisoned for 5 years;
If a person wants to home school his child, he has to take prior permission from the government and also give a concrete reason for this;
Government representative will ensure that there is no gender discrimination in sports;
All the religious institutions have to inform the government about the sources of donations received from abroad;
In religious institutions there shall not be made any speeches which may arouse feelings of hatred and conflict between the communities;
Those accused of being involved in terrorist activities in France will be banned for 10 years from participating in religious institutions;
Different religious groups and institutions that receive special assistance from the French government, have to sign an agreement under which they have to respect the constitutional & secular values of France.
The relations between Paris and Islamabad dwindled swiftly after Emmanuel Macron supported the freedom of speech and expression going beyond the issue of blasphemy
"We will not give up cartoons, drawings, even if others back down," President Macron said.
"During this crisis, after the campaign against us, our relations with Pakistan probably are at a historic low. This is not exactly what we want, we assume it because our priorities and language are clear,"said Emmanuel Bonne, President Macron's top advisor.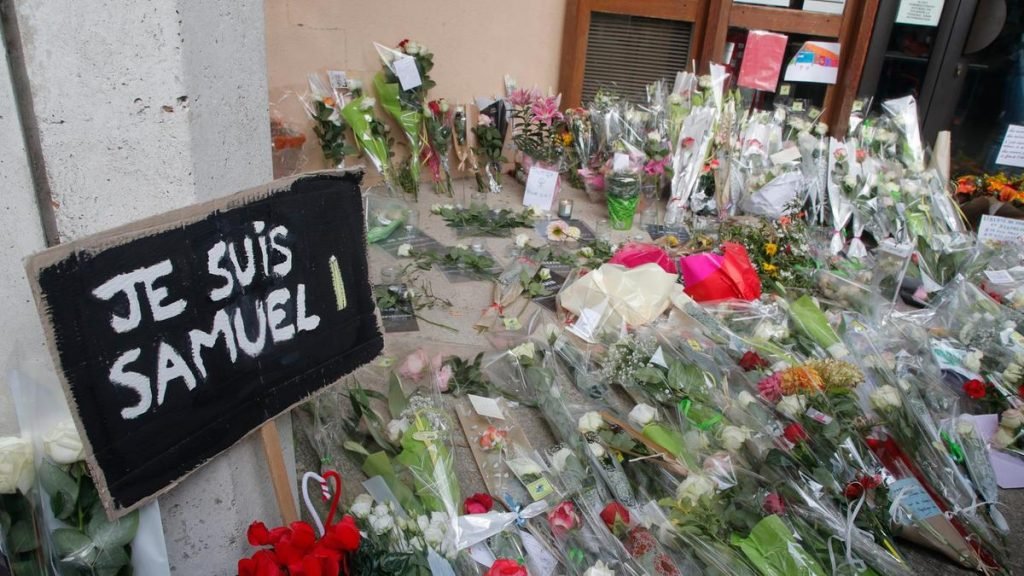 Samuel Paty was beheaded by a radical Islamist on 16 October 2020, for showing caricatures of Prophet Muhammad during his classes on freedom of expression. This aroused huge outcry amongst the Frenchmen, thereby acting on nationalistic fervour, Macron glamourised the event and awarded Légion d'honneur – France's highest honour- posthumously to Samuel Paty. "We will continue, teacher. We will defend the freedom that you taught so well and we will bring secularism," added Macron
Criticising Macron for intentionally targeting Muslim Pakistan PM Imran Khan mentioned, "Hallmark of a leader is he unites human beings, as Mandela did, rather than dividing them. This is a time when President Macron could have put healing touch and denied space to extremists rather than creating further polarisation and marginalisation that inevitably leads to radicalisation."
Free speech and expression are an inalienable part of a Democracy that can't be infringed by the state, however the same right if allowed absolutely, may disturb the social order and hurt the sentiments of the affected party. Liberty must be on par with the institutions of the society and any change should align with the fundamental values of society. The state has to adopt the role of neutral arbiter to accommodate ethnic diversity and bring peace and harmony in society.
The views and opinions expressed in this article are those of the author and do not necessarily reflect the views of The Kootneeti Team