President Biden and South Asia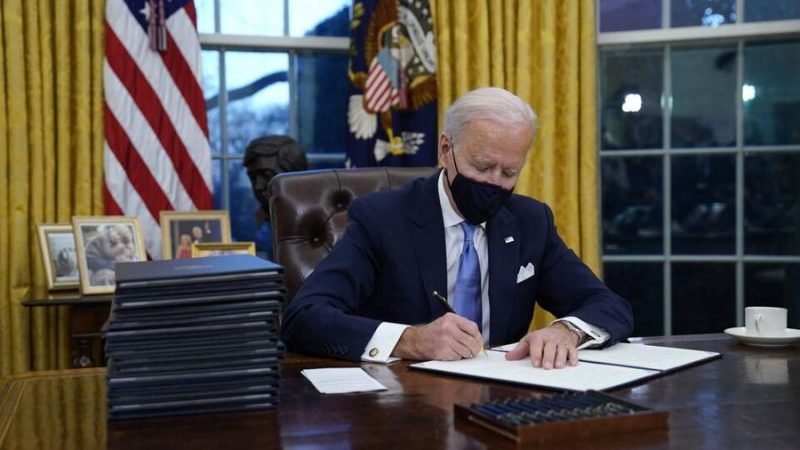 The election of Joe Biden as the 46th President of the United States (US) has generated much interest in the Indian subcontinent about the future of Washington's engagement with the region after the tumultuous tenure of Donald Trump at the White House. Experts believe that the US could now become more globally connected under Joe Biden. Former diplomats and experts speculate how a revived US foreign policy would influence their countries and the region.
It's expected that US President-elect Joe Biden would pursue a foreign policy in contrary to his predecessor's "America First" approach. In contemporary decades, South Asia, has increasingly become an important region for US foreign policymakers, to a certain extent because of growing Chinese influence in the region. Experts are of the view that Biden will have to confront crucial challenges in South Asia, be it, withdrawing US engagement in Afghanistan to countering increasingly aggressive Chinese influence in the region.
Afghanistan
The final year of Donald Trump's presidency saw US signing a peace deal with the Taliban that paves the way for American troops' withdrawal from Afghanistan. Hashim Wahdatyar, a Washington-based Afghan political analyst, believes Joe Biden's win in the US election isn't a good news for the Taliban who suspect that "Biden might not stick to the US-Taliban peace agreement," and could deploy a small presence of troops in Afghanistan.
Pakistan
Ever since 9/11, Pakistan has become a key ally of the US in the war on terror, enduring civilian and military aids. But the alliance has since got soured as Washington frequently accuses Pakistan for aiding and bearing terrorists in its soil and with Islamabad getting in with Beijing in recent years despite Beijing's lack of democracy and human rights abuses.
However, it's significant to note, regardless of Pakistan's close relations with Beijing, it will still continue to have a crucial part in the Afghan peace process and a Biden administration is likely to be pragmatic in its dealings with Islamabad. Biden's White House will continue to force Islamabad to crackdown terrorism-related issues, to stop terror funding and money laundering and to seek support for peace-process in Afghanistan.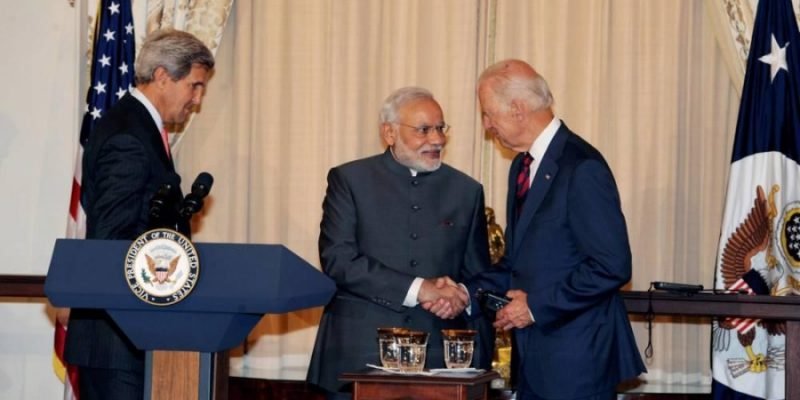 India
As the US strategic focus shifted from the Afghan-Pak region to the Indo-Pacific, the Trump administration not only sought a stronger security partnership with India but also with other South Asian littorals like Bangladesh, Sri Lanka and the Maldives. And under Biden's administration too, India is likely to remain the prime partner of the Washington in the South-Asia region. Meera Shankar, former ambassador of India to the US., hopes collaboration in defense and counterterrorism would remain strong between the countries. India is adherent in its commitment and Biden's presidency too will see sustained pressure on cross-border terrorism. The regional contestation between India and China also molds its relationship with the US, which itself stives for a competition and cooperation at a times with the aggressive and assertive China, the rising global power.
Bangladesh
Bangladesh is emerging as amongst the one of rapidly growing economies of the world. It has seen economic growth the time when most rich countries of the world are encountering their economies contract. However, Bangladesh has not had larger economic engagement with the Unites States as compared to other countries in the region. Under Biden experts expect that smaller South Asian nations will now get more attention unlike earlier administration's 'exclusive India-Centric' South-Asian approach. However, there are some issues such as democracy, freedom of expression, human rights, and labor rights, on which Dhaka have to work on for a secure US cooperation. Also, US administration will be looking on its increasingly closing ties with China.
Sri Lanka
Sri Lanka's long history of violence and human rights abuses especially during its decades long civil war, have caused concerns for successive US governments. The Trump administration have failed to notice these issues. Moreover, even backed out from the UN Human Rights Council in June 2018. Now Joe Biden's victory has brought hope to many people in Sri Lanka and people expect that he'll reinstate democratic values, rule of law and reassess multilateralism.
Meanwhile, the strategic location of Sri Lanka in the Indian Ocean Region, has facilitated huge investments to the country from China, also to a lesser extent fro. India. Hence, Biden's any attempt to prevent Beijing's influence in the region will include the island nations as well.
Nepal, Bhutan, the Maldives
With the much smaller nations in South Asia such as Nepal, Bhutan, and the Maldives the Washington- bond has invariably changed and has remained unaltered in the past few years. However, the US hopes these nations engage with US in its Indo-Pacific strategy, as a tactic that's seen to curb China's influence. With Biden being president of US, South Asian countries are now to face intensifying geopolitical heat, Nepal, in particular. It will experience a tough time in maintaining its non-alignment policy between India and China.
Bhutan is only carbon-neutral country in the world and still is impacted by climate change. President Biden's decision to return to the Paris Climate Agreement is welcome news. Biden said he would "lead an effort to get every major country to ramp up the ambition of their domestic climate targets."
While managing the Afghan-Pak relationship will be one challenge, competing with China in the Indo-Pacific is likely to be Washington's long-term priority, which could deepen military partnerships with India and the Quad countries.
The views and opinions expressed in this article are those of the author and do not necessarily reflect the views of The Kootneeti Team