Gwadar and Kyaukphyu, the worrisome Chinese pearls in India's west and east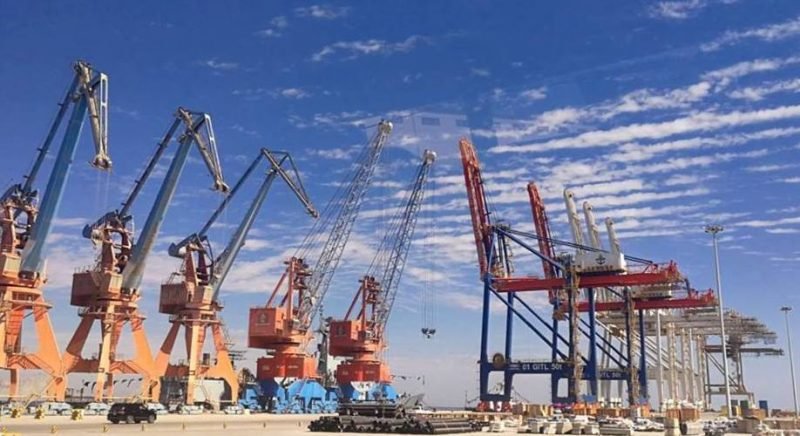 This article aims to examine the growing partnership of Pakistan and Myanmar with China and its implications for India. China is already building the CPEC (China Pakistan Economic Corridor) in Pakistan, and its rising investment in Myanmar and building of the CMEC (China Myanmar Economic Corridor), is a development that India needs to view with caution. Pakistan and Myanmar host two major ports Gwadar and Kyaukphyu that becomes critical access points for China to the Indian Ocean. These two ports are important strategically and crucial linkages in the string of pearls of China. As these projects develop further, strengthening the hold of China on strategic locations in the India Ocean, they hint towards China's rising clout on India's neighbours and South Asian region. The challenge for India appears to be mounting, as witnessed by the growing role of Pakistan and China in supporting insurgent groups in Myanmar, creating security issues for Indian projects in Myanmar.
China's Malacca dilemma and a possible solution
The presence of crucial Sea lane of communications in the Indian Ocean which are vital for China's maritime trade combined with Chinese apprehension regarding its Malacca dilemma has led it to build overland routes to the Indian Ocean through Gwadar in Pakistan and Kyaukpyu in Myanmar. Though, these projects are fraught with domestic challenges of the respective countries, if completed they hold vital implications for naval balance in the Indian Ocean region. China's role is also growing in the zone of anti-piracy deployments, especially in the western Indian Ocean. People's Liberation Army Navy (PLAN) has been deploying conventional and nuclear submarines and warships in the Indian Ocean. More and more submarines are patrolling in the Indian Ocean Region in the Pretext of Maritime and Sea bed Research, raising suspicion.
But as enumerated by David Brewster, china has numerous disadvantages in the Indian Ocean, first is its distance from home ports, second its deployment of naval forces through narrow choke points, and finally the limited and uncertain logistical support. Though, these three factors present a considerable challenge. China is trying to overcome the second challenge through overland pathways to the Indian Ocean and the first and third via Maritime Silk Road Initiative (MSRI).
Maritime Silk Road initiative a part of China's larger Belt and Road initiative has been a cause of concern for India. As China has embarked on establishing and developing numerous ports across the Indian Ocean, the string of pearls emerges as Beijing's search for dependable logistic support. China is constantly increasing its presence in the Indian Ocean in the pretext of development and business. India needs to look for countering it and assert its place in the Indian Ocean by providing reliable and effective partnerships and adequate investments to its neighbours.
The China Pakistan economic corridor
With several new deals signed between Pakistan and China in June 2020 that promises $11 billion worth projects, the CPEC has got a new life. China now will invest in two hydropower generation projects. Both the hydropower projects are in Pakistan occupied Kashmir, raising opposition from India. India raised its concerns regarding CPEC as it goes against India's sovereignty and territorial rights, but India's protest doesn't make much difference to the China-Pakistan nexus. If and when the speculations regarding the possible militarization of Gwadar port turns out to be a reality, a severe security threat for India is bound to rise. CPEC has been a bone of contention for India since its inception. If Gwadar is turned to a military port, providing China access to the Arabian Sea, this will lead to increased presence and role of China in the Indian Ocean Region. In which India aims to be the Net security provider. The development of Chahbahar port in Iran was a principal measure to counter the Gwadar port. But the recent $400 billion China-Iran economic and security strategic partnership deal raises doubts about the relevance of Chahbahar. The rising aggressiveness of China in the region has led to the re-emergence of QUAD that will inevitably play an important role in containing China in the Indo-Pacific. Also protecting New Delhi's interests in the Indian Ocean Region and maintaining a free and open Indo- Pacific.
The China Myanmar economic corridor
In February 2020, Chinese president Xi Jinping's visit to Myanmar culminated into signing thirty-three agreements, thirteen of which were related to infrastructure. These deals are an important step by China to secure another route to the Indian Ocean. The CMEC is an important project for China consisting of Gas and oil pipeline, a rail link, industrial park and the controversial deep-sea port at Kyaukphyu. The economic corridor connects Myanmar with China's landlocked Yunnan province and can play an important role in the development of the region. But like many other countries now afraid of China's debt trap, Myanmar is also pushing back against the Chinese BRI.
Myanmar is strategically crucial to India as it shares a land border with India's northeast, and also a maritime border in the Bay of Bengal. Myanmar also plays an important role in connecting South Asia to South-East Asia. The importance of Myanmar can be gauged from the fact that it is the only south-east Asian nation to have a separate division in the Ministry of External Affairs (shared with Bangladesh). Its proximity to India and being a gateway to the east Asian nations, it is imminent to India's act east policy. The 1,360 km long trilateral highway from India, Myanmar and Thailand is an important project India is undertaking. India has also developed the Sittwe port of Myanmar which is a part of the Kaladan multi-modal transit transport project. These investments are India's bid to counterbalance China's presence in Myanmar.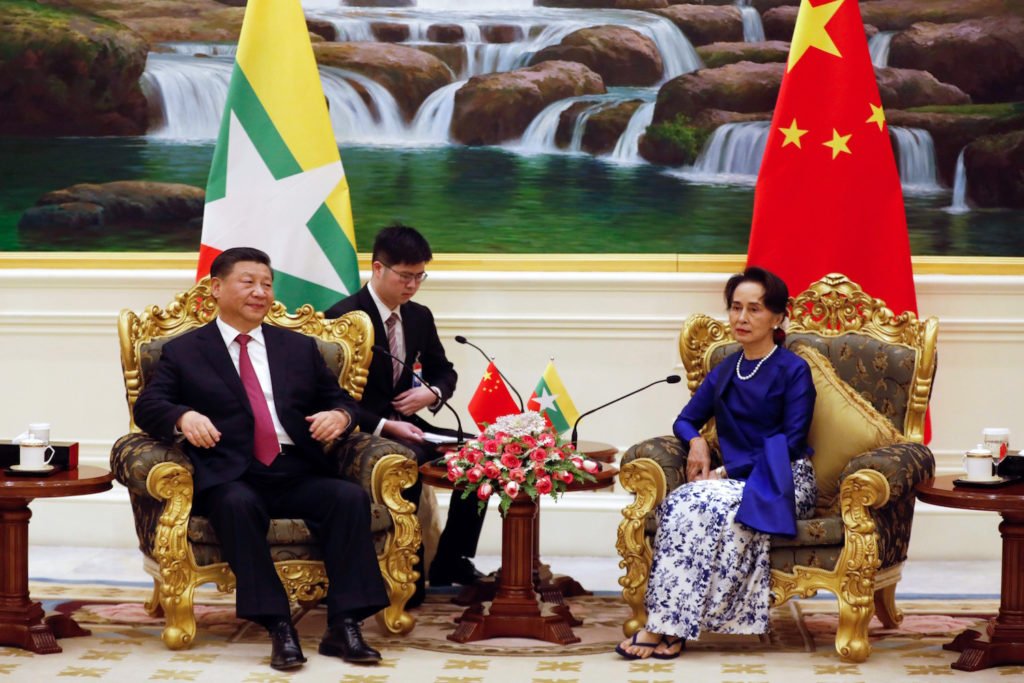 Implications for India
The Sino- Pakistani nexus is also involved in supporting rebel groups in Rakhine province of Myanmar; these groups are used by China and Pakistan to target Indian investments and assets in the country like the Kaladan Multi-modal project. The same groups are also responsible for perpetrating terrorism in the region. Myanmar's authorities have even expressed public displeasure regarding China's role in supporting insurgents in the country. Hence not only is China investing in India's neighbourhood but is creating security challenges to India's investments and interests. India-Pakistan ties are at an all-time low, and as the Sino-Pak ties cement further, India must win over its other neighbours, which are already growing cautious of the debt trap behind BRI investments. Completion of investment projects on time and a constant engagement with Myanmar is the way forward for India, to stop another pearl from falling into China's embrace.
The views and opinions expressed in this article are those of the author and do not necessarily reflect the views of The Kootneeti Team