Stabilizing relations with Spain is a challenge for China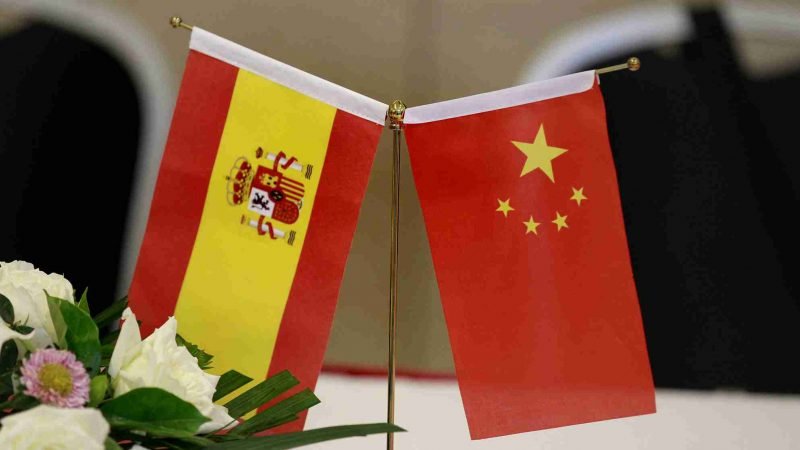 Chinese diplomat Yang Jiechi is visiting Spain and Greece with a stopover in Myanmar from September 1 to 4. This visit comes parallel to China's Foreign Minister Wang Yi's visit to five European countries. While China's outreach to Europe is considered to be a diplomatic exercise aimed at securing the EU-China investment deal, there are several issues on which China is expecting to gain EU's support.
During Yang Jiechi's visit, China would be hoping to stabilize its relations with Spain which have been turbulent for the past some time. 
Impact of COVID-19 on Spain-China relations
The relations between the two countries were affected after the outbreak of COVID-19. In the initial phase of the outbreak, China, Italy and Spain were the worst affected countries. To help Spain, China sent COVID-19 testing kits, which were faulty and as a result, Spain had to return them. Later China accused Spain to be the country where coronavirus originated. China had rejected Wuhan as the place of origin of COVID-19 and maintained that it is important to focus on the pandemic than to hold China responsible for its spread.  
However, later on both the countries have been providing assistance and medical supplies to each other in fighting the pandemic. Spain on its part has been maintaining cordial relations with China through this crisis. But Spain's cordial relations with China in the COVID-19 period have been more out of compulsion than choice.
At the start of this pandemic, there were doubts over the EU's role. The EU member countries, especially Spain and Italy, felt that the EU was not helping them enough to counter the COVID-19 crisis. At that time NATO countries had stepped up to help Spain and Italy. Sensing divisions among the EU countries, China also came forward to help which was an exercise at image repairing and protecting its own interests in Europe. It would be important to see how far China's COVID-19 diplomacy would help in its relations with Spain.
Challenges for Spain-China relations
Spain has its own challenges in conducting its foreign relations. There are two important factors for Spain that affect its foreign policy. One is the political instability since the past five years. The other factor, as a member of the EU, Spain's foreign policy is subject to the foreign policy of the former.
The way ahead for Spain-China relations depends to a great extent on how relations shape up between the EU and China. President of the Government Pedro Sánchez describes his government's policy as Eurocentric. How the EU deals collectively with China would define Spain's approach. The EU's disputes with the US and the US' apparent diminishing interest in Europe in the past few years had offered an opportunity to China to establish itself as a stable partner of the EU.
The outbreak of the pandemic and China's disputes with various countries across the world had indications that China's relations with the EU would suffer. While China is facing resistance from across the world, it would consider the EU's support as crucial. Apart from the tensions between China and Spain in the early days of the pandemic, there are other irritants in China's engagements with the EU. China's actions against Hong Kong, Taiwan and the treatment to the Uighurs have attracted criticism from France and Germany. China's recent outreach to Europe is an attempt at preventing the situation from escalating further.
Another factor is the setback received to Huawei 5G technology from various countries. Countries like the US, the UK, Australia, New Zealand and Japan have banned the Huawei instruments while India and Canada are expected to impose a ban in future. In the case of the EU, most countries, including France and Germany have not banned Huawei. However one of the leading telecom companies of Spain, Telefónica, plans to reduce the purchase of 5G equipment from Huawei. Through this diplomatic exercise, China would be hoping not to lose the technology market that the EU countries offer. 
Since establishing diplomatic relations with China in 1973, Spain has taken initiative on various occasions to defuse tensions between Europe and China. After the Tiananmen Square massacre, Spain was the first EU country to send its foreign minister to China. Also later on it asked to lift arms embargo on China. In 2009, the Chinese Prime Minister Wen Jiabao had described Spain as China's best friend in Europe. China would definitely look to build upon this past goodwill.
However Spain needs to be careful in dealing with China. Spain's Foreign Minister Arancha González Laya has called for greater strategic autonomy for Europe. This implies caution while dealing with China as well as getting caught in the US-China disputes. Spain is a geopolitically important country for the EU as it lies at the confluence of Mediterranean Sea and the Atlantic Ocean. It is important for Spain not to get caught in debt-diplomacy considering the economic crisis that it is going through. China's investments in Spain have grown by 800% since 2014. These investments include Chinese company COSCO holding stakes in the ports of Valencia and Bilbao. China's economic and strategic engagements with Spain directly affect the EU.
While Spain-China relations have grown over the years, Spain's preference for a Eurocentric policy could give it an advantage in better negotiating with China. However, for China, it will be a challenge to stabilize relations with Spain after the recent ups and downs.    
The views and opinions expressed in this article are those of the author and do not necessarily reflect the views of The Kootneeti Team