India-Myanmar Relations: An interview with Ambassador Gautam Mukhopadhaya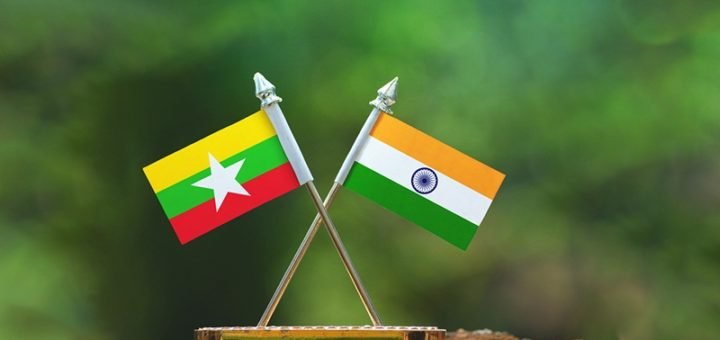 India and Myanmar have always shared a cordial relation, sharing a long geographical border with 4 North-Eastern states in India. The two countries have grown out of each other, technically and share a common historical lineage. Myanmar's Konbaung dynasty has ruled over present-day states of Manipur and Assam thereby sharing a 'civilizational' history all the more. The country is also known to have been involved in one the world's longest going civil wars after the coup d'etat in 1962. However, much of the political and social unrest came to a conclusion and relations began improving between the two countries.
The Kootneeti in an Interview with Ambassador Gautam Mukhopadhaya (India's Ambassador to the Republic of Myanmar between 2013 to 2016) discuss the various challenges, India and Myanmar's bilateral ties face.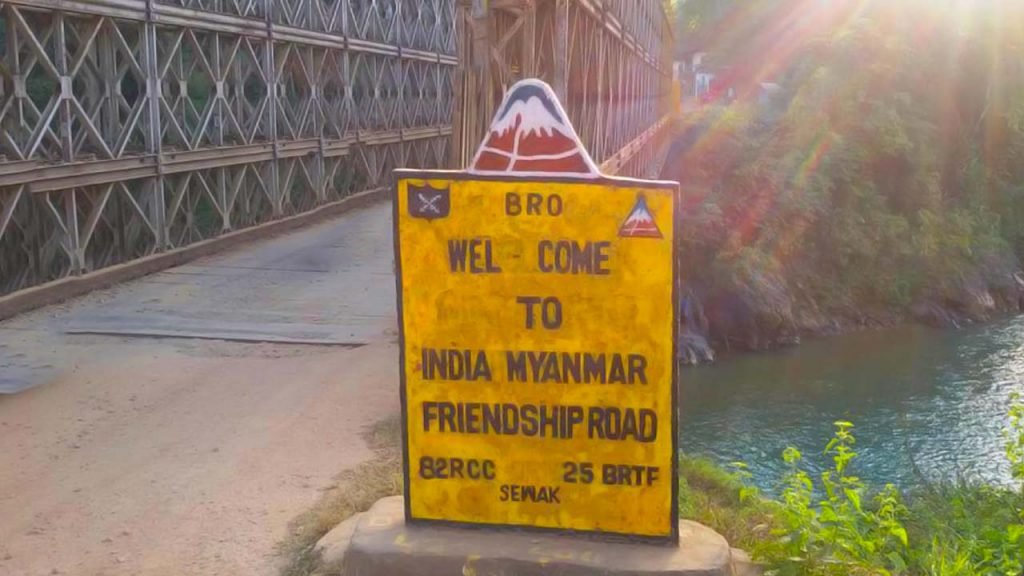 Question: Since opening up of Myanmar's economy, new players have started to enter the country aggressively both in trade and investment. Where do you see India currently?
Ambassador Gautam Mukhopadhaya: At the time of Myanmar's political and economic opening under the USDP government led by President U Thein Sein government around 2011, India was Myanmar's third-largest trade partner after China and Thailand with a trading volume even then around US$ 2 bn (and around 9th as an investment partner). Trade was heavily in Myanmar's favour on the back of a handful of primary commodity exports from Myanmar, notably timber and beans & pulses (and up to the 60s and 70s, rice as well). India remained a steady trade partner of Myanmar despite severe setbacks to the political relationship as Myanmar turned inward under military rule starting the mid-1960s, nationalised its economy forcing Indian businesses that dominated the economy to leave the country, suppressed the pro-democracy agitation led by Daw Aung San Suu Kyi in 1988, and faced international sanctions against Myanmar under the military junta that lasted until 2014-15 (that also affected bilateral trade), and very poor infrastructure for trade in terms of shipping, banking facilities etc. With the lifting of most sanctions since then, Indian exports, largely industrial machinery, iron & steel, manufactured goods, pharma, chemicals etc. have grown and the trade composition changed fairly, but import values have gone down on account of (i) a Myanmar ban on raw timber exports (for environmental reasons and a new policy to promote local value-adding) and ups and downs in the export of beans and pulses, the mainstay of the trade relationship, that remained steady through thick and thin until 2017. Unfortunately, despite a growing Indian economy, close neighbourhood, historical and cultural ties, improved political relations, lifting of most US-led international sanctions against Myanmar, and a significant bilateral development partnership, India has not been able to increase its trade and investment share with Myanmar and has in fact lost ground to other countries like Japan, Singapore, Republic of Korea and other ASEAN countries.
Question: Bilateral trade has witnessed a 7.53% growth in 2018-19 and current trade figures stand at US 1.7 Billion. Can we give credits to Modi Government's Act East Policy in this?
Ambassador Gautam Mukhopadhaya: Not really. For reasons explained before, trade has remained stagnant, and India's place as a trade partner, gone down from third place to fifth, and as an investment partner, from 9th to 11th despite being one of Myanmar's largest official development partners and investors. The increase in 2018-19 was because of a rebound in imports of beans & pulses that had suffered heavily the previous year on account of both demand factors and policy measures (restrictions on imports of beans & pulses from Myanmar that year) on the Indian side. With the switch from controlled bilateral border trade to MFN trade through the land borders from 2016, border trade already previously limited, has formally shrivelled to nothing even as informal trade has mushroomed, depriving the government of customs revenues.
Question: Could you mention how important is it for Myanmar to be one of the BIMSTEC partners?
Ambassador Gautam Mukhopadhaya: Extremely important. Myanmar is linked to India through 4 states of the North East of India as well as the Bay of Bengal. It is a 'bridge' for eastern South Asia including Nepal, Bhutan, Bangladesh and Sri Lanka, and India including the North East of India, to the Greater Mekong Subregion of South East Asia that includes the fertile river valleys of the Ayeyawady, Mekong and other rivers. It is the largest country in the GMS with a population of over 50 million and India's 2nd largest neighbour after Pakistan in the region. It is blessed with land, water, sun, abundant natural resources, a cultured people and a rich agricultural, forest and riverine and marine base, strategically located between the vast markets of India, China and ASEAN, and a major point of access to the 650 million people and US$ 3 trillion ASEAN Economic Union. India should aim for much greater economic integration with the BIMSTEC and the ASEAN Economic Community, ideally through greater two-way investment-led trade for both regional and global value chains.
Question: Despite all the measures taken by both governments why have the bilateral relations between the countries still not reached the potential it would've?
Ambassador Gautam Mukhopadhaya: The reasons are complex, but briefly, I would say (i) period of amnesia since developments in Myanmar in the 1960s when Myanmar turned inwards and both countries virtually fell off each others' maps, (ii) lack of high priority to the relationship, (iii) inconsistent attention and direction from the top, (iv) inadequate investment at the people to people level trade and culture, (v) lack coordination among various ministries and agencies, and (vi) failure of vision, imagination and commitment on both sides.  
Question: What could be the major areas of trade with the North-Eastern states? 
Ambassador Gautam Mukhopadhaya: Despite their natural bounty, it is striking that both the North East of India and most of Myanmar are under-developed and under-productive. There are many reasons for this, not least a colonial legacy of their economies that focussed on a few products for imperial markets and needs (rice, timber, oil, tea, rubber, raw materials etc.), top-down economic policies, lack of integration to wider markets, and limited processed, manufactured and tradable goods. While there has been welcome attention to better connectivity of the North East of India with both the rest of India and neighbouring countries especially Myanmar in recent years, there has not been a corresponding investment in enhancing the productivity of the region and its people; and when they have, they have been driven by national rather than local or regional priorities. Both economies are also basically rural and agricultural in nature and face natural and artificial barriers to trade. The primary requirement is an investment in the productive sector that includes industries and services like education, health, IT and sustainable tourism, but especially protecting the environment and the processing and adding value to the products of the rural, agri-and allied sectors that are the mainstay of the economies of the North East and for which there are potentially good markets in Myanmar and South East Asia and vice versa. Any list would be selective, but everything is possible: ginger, turmeric, rice, horticulture, spices, tea, coffee, chillies, flowers, mushrooms, bamboo, forest-based products, medicinal plants and their derivatives to name just a few, and many more that could be developed. 
Ambassador Gautam Mukhopadhaya served as India's Ambassador to the Republic of Myanmar between 2013 to 2016. He joined the Indian Foreign Service in 1980 and during his long, distinguished career, he has had the distinction of serving as India's Ambassador to countries such as Myanmar (2013-2016), Syria (2006-2008) and Afghanistan (2010-2013)
The views and opinions expressed in this article are those of the author and do not necessarily reflect the views of The Kootneeti Team