Maritime projects in the South China Sea: Fusion of conflict and cooperation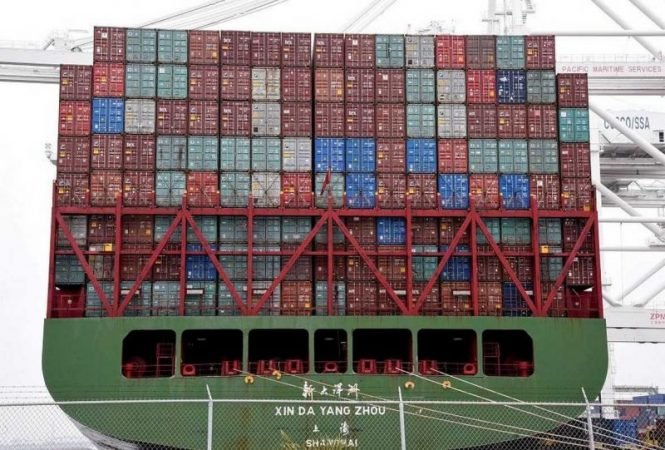 South China sea nations have their own specific unique culture characterised by complex geographical location as well its importance in the geopolitics. Due to its strategic location and abundance of energy resources, the South China Sea has always remained in the spotlight for some controversy. In addition, China's developmental projects and hyperactivity in the region are somehow causing trouble. The US and other nations including India, Japan and Australia have also intervened against the Chinese aggression in the region.
Infrastructural Projects: ASEAN
ASEAN as a region in whole is witnessing infrastructural as well as an economic boom. Every country in the Indo- Pacific region is trying to build stronger relations with ASEAN due to its strategic location which is similar to an ocean of opportunity for them. ASEAN has ties with every strategic power for having infrastructural projects. These projects not only help ASEAN but other nations too in building connectivity as well as building deterrence in the region against ongoing aggression.
With India
Poor connectivity between South Asia and Southeast Asia has encouraged countries to build a suitable connectivity between them for transportation and ease of trade. Former road routes are being revived and new ones are being built. In 2015, PM Modi announced his SAGAR ( Security And Growth for All in the Region ) strategy. This strategy is a roadmap of PM Modi about how to engage and prosper relations with Indian Ocean Rim and Islands.
The transformation of "Look East Policy " into "Act East Policy " is one of the most significant diplomatic steps taken towards strengthening economic, cultural, social and strategic relations with the Asia- Pacific Region. It aims at active participation and cooperation of India and building strong strategic ties. Keeping in mind the increasing influence of China in the region, India is trying to build up its relations with Southeast Asian countries to restrict the rise of any particular country as a hegemon. PM Modi seems to fulfil the idea of "Confluence of Seas" and "Broader Asia" mentioned by Japanese PM Shinzo Abe in 2007 by developing building blocks of cooperation and connectivity in the Indo- Pacific Region.
India – Myanmar – Thailand Trilateral Highway
This trilateral highway will open a route via road to ASEAN. This corridor will help in bolstering the trade and commerce under ASEAN- India free trade area as well as in the other countries of the region. The highway is being constructed under India's Look East policy that has emphasised on the active cooperation between India and Southeast Asian regions. The first 160 km stretch is called the India-Myanmar Friendship Highway (IMFH). There are plans to extend this Trilateral Highway to Cambodia, Lao PDR, and Vietnam in phase two of its construction. This highway project is largely funded by India. This project will also help in countering the Chinese extended cooperation with all the Southeast nations. With this, India will have direct access to the Mekong sub-region i.e. CLMV (Cambodia, Laos, Myanmar, Vietnam) countries. Northeast India has great potential in terms of resources as well as in geopolitics. It acts as a gateway of cooperation and immense possibilities for India- ASEAN ties and a prominent factor in "Act East Policy".
The Mekong– Ganga economic corridor
To promote cooperation between India and ASEAN nations, Mekong-Ganga Cooperation was launched which includes India, Cambodia, Laos, Myanmar, Thailand and Vietnam. Both the Ganga and the Mekong are civilizational and pious rivers in their respective nations and this initiative aims to facilitate closer contacts among the people. The MGC is indicative of the cultural and commercial ties among the member countries. This project will be a combination of a network of land and sea infrastructure. The areas of cooperation include tourism, culture, education, and transportation.
The Kaladan Multi-Modal Transit Project
This project connects Sittwe Port of Myanmar to India- Myanmar Border. This project was initiated jointly by India and Myanmar. It was jointly started by India and Myanmar – to create a comprehensive platform for the cargo shipment from the eastern ports to Myanmar. This project is expected to boost economic development and strengthen the commercial ties between both nations. This project will strategically reduce the distance between Kolkata and Sittwe by 1382km and will help in reducing the need to transport well through the narrow Siliguri corridor, also known as Chicken's Neck.
With the USA
US- ASEAN relations are more focused on building security rather than on building infrastructure. The US wants the Indo- Pacific region to be free from any arbitration and ASEAN nations along with private players, coming forward to build the infrastructure.
The United States and 10 Southeast Asian countries conducted their first combined Naval Exercise in the Gulf of Thailand – in the very disputed South China Sea on Sept 6, 2019. This five-day ASEAN- U.S. joint Maritime exercise included more than a thousand personnel from 11 countries, eighth warships and four aircraft. The main aim of this exercise was to create a bond of multilateralism between the nations. This exercise was done to create deterrence and maintain stability in the south china sea.
The United States has worked towards enhancing maritime law enforcement in the Southeast Asian Region through Southeast Asia Maritime Law Enforcement and training coast guards and strengthening law enforcement agencies.
In 2017, President Trump embraced the concept of Free and Open Indo – Pacific (FOIP) as the US's approach towards the Indo – pacific region. Washington clarified that it wants the Asia Pacific region to their partner and abide by all international laws. The "Free and Open" refers to the freedom from any kind of aggression over the sovereignty of the states and abiding by the laws. And Open refers to the Global commons (sea here particularly) to promote investment and open trade between the nations.
In addition, Washington and the other members of "QUAD" (Australia, India, Japan) aim at funding connectivity projects in Southeast Asia and building financial schemes for better cooperation and regional security. The concept of QUAD + is a regional comprehensive approach to include more and more Indo – Pacific nations into it. Recently, South Korea, New Zealand and Vietnam participated in the conference about how to respond to the ongoing pandemic.
The Trump administration has tried to counter the BRI with the BUILD Act. This consolidated the Overseas Private Investment Corporation (OPIC), a U.S. government agency for development finance, with components of the U.S. Agency for International Development (USAID) into a separate agency – DFC. This aims to support projects and initiatives that are in alignment with U.S. foreign policy. With this, the US aims to establish stability and ensure protection from political risks.
With Japan
Japan's approach in the South China sea is of a mediator. It aims at building infrastructure, ensure ease of trade by building trust between the Indo Pacific countries.
Japan has emphasised on increasing joint military exercises and training of defence guards in Southeast Asia. it is significantly emphasising over the increasing network, communication, security and development of the region.
Japan is assisting ASEAN' security capacity building through its Official Development Association ODA. To promote developing countries to prosper and develop socially and economically, various organisations, NGOs, governments, international organisations economically assist these nations. This is called ODA. At the Japan–Mekong Summit in April 2012, Japan pledged US$7.4 billion in aid over three years to help five Mekong states' infrastructure projects.
Tokyo has developed two new policy instruments for deterrence of China acting aggressively in the region: The Japanese Coast Guard (JCG) and Maritime Self Defence Force. Japan's Maritime Self-Défense Force will help in responding to Chinese vessels entering the Senkaku's' territorial waters.
In December 2011, Japan lifted its self-imposed ban on arms exports to allow overseas transfers of defence equipment for maintaining peace and international cooperation. And to ensure Maritime security in the region, Japan is planning to conduct more maritime exercises and training in the future.
Recently Japan signed a loan agreement with Vietnam of $345 million to equip the nation with six patrol boats to boost maritime law enforcement capacity amidst the increasing aggression over the south china sea.
Infrastructural Projects: China
21st Century Maritime Silk Road
The idea of the revival of ancient silk route was propagated by Chinese President Xi Jinping in his speech at the Indonesian Parliament naming the project – Belt and Road initiative. Chinese leaders emphasised on the resurrection of the silk road for stronger economic cooperation and the strengthening of trade relations between the states. BRI is a transnational policy and investment program which aims at infrastructural development and acceleration of economic integration.
China's grand strategy reflects its strategic planning to access natural resources from different parts of the world. For that China is developing roads, railway lines, seaports, power plants etc.
"The 21st Century Maritime Silk Road connects China to Southeast Asia, Indonesia, India, the Arabian Peninsula, Somalia, Egypt and Europe, encompassing the South China Sea, Strait of Malacca, Indian Ocean, Gulf of Bengal, Arabian Sea, Persian Gulf and the Red Sea."
China has built infrastructure covering Spratly and Paracel islands covering around 72 acres. Asia Maritime Transparency Initiative reported that China is building hangars, underground storage, radar arrays and other facilities. This new infrastructure development assists China in accessing oil and gas reserves. Several reefs have been reported to be destroyed to make this happen. Beijing is also planning to declare an Air Defence Identification Zone over Spratly, Paracel and Prates islands.
The 'Undersea Great Wall' (UGW) project was announced by the China State Shipbuilding Corporation (CSSC) in December 2015. It focuses on the underwater capacity building. The CSSC announced that it would construct an underwater observation system in the disputed South China Sea region. The aim is to construct a network of surface and subsurface sensors for the monitoring of maritime targets and approaching ships. The UGW is expected to provide Underwater Domain Awareness (UDA) for surveillance, environmental monitoring, disaster management and undersea exploration/exploitation.
Conflict of interests
The South China Sea has always remained contested. Earlier due to territorial claims and now due to building of infrastructure over the disputed area. Although China tries to justify its each and every movement as totally economic and for better cooperation and development. But the accelerating militarization of the occupied islands by China tells a totally different story. Rapidly increasing naval exercises and setting up radars for the surveillance clearly justifies the dual intention of china. China's ambitious Maritime Silk Route can be summarized as an outward-looking strategy to assist China in gaining control over major economic sources.
The USA in collaboration with India and Japan are trying to create deterrence in the region, by conducting naval exercises and promoting cooperation between the South East Nations. The US criticizes China over its false claims of territory and militarisation. India, on the other hand, has always been critical of the opaque nature of China's projects and strategies where everything is not disclosed and that makes China's role more suspicious.
The main reason behind this uncontested hegemony of China and the success of its BRI project is the infrastructural vacuum that is there in the world. China took advantage of this gap and offered economic projects that seemed to be very beneficial for developing countries. Even though the USA actively opposes China's every move but has done nothing significant to stop it. And to counter China, A multilateral approach was needed. Now that countries have no other choice, they are willing to accept China's attractive offers with long term soft loans.
The views and opinions expressed in this article are those of the author and do not necessarily reflect the views of The Kootneeti Team