Evolving Dynamics in Sino-India Relations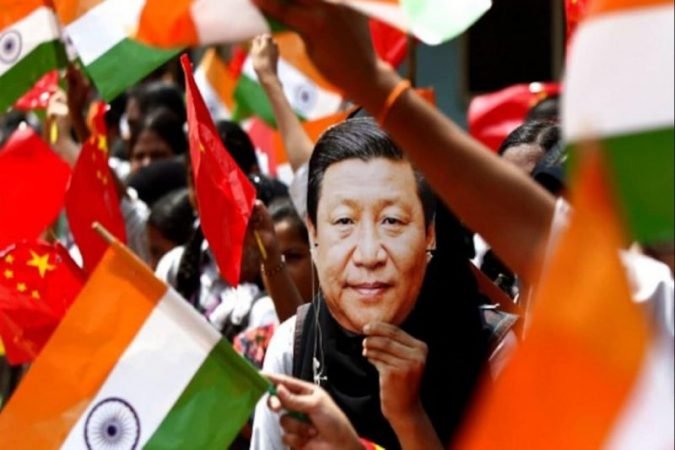 The official status of the relationship between India and China is characterized by an oxymoron "Strategic Partners" since the 2003 visit of former Prime Minister Atal Bihari Vajpayee. India China relations are too complex to be described by the so-called many euphemisms in vogue. At its simplest, they aren't a zero-sum game and there exists a lot of scope for mutually beneficial cooperative partnerships as well as the very high propensity of full-scale conventional war along the Himalayan borders and more so even in the seas. Chinese world view was never compatible with the idea of two tigers on the same hill and Chinese officials have always used disrespectful statements about India's leadership. Mao's disdain for Nehru and India was quite clear when he crossed all limits and called Nehru "the running dog of imperialist" and India as "America's Prostitute".
Nature Of The Relationship
China India relationship, as John Graver puts it, are essentially characters by "Protracted Conflict". As others,  including Ashley Tellis, have consistently argued, the relationship can become normal if the two countries show greater flexibility and maturity in dealing with their core and sensitive issues. Broadly, there are three strands of thought on the nature of the relationship. First, the Idealist strand, which traces its roots to ideas of Tagore and Nehru for an "Asian Century" in which both India and China cooperate and work together for the public good. While the idea of an Asian Century still exists, it is a distinctly Chinese version characterized by China's hierarchical conception with China at the apex and as the sole leader. Second, the Realist strand, inspired by Sardar Patel has always looked at China as an irredentist and a revanchist nation. Chinese Salami slicing, it's the idea of a middle kingdom complex, Nine Dash Line and the conception of Five Fingers with Tibet as a Palm clearly highlight it's real intentions.  Third, the Pragmatist like Shyam Saran and C. Rajamohan, who suggest taking a more balanced approach. "Congagement'" ie. engaging wherever possible and containing wherever necessary, is how they characterise the relationship. According to Rajamohan "the unintended consequences of China is that it compels India to think strategically and to do something. China provides momentum to India to come out of the slumber. India ought to be imaginative, open-minded, neither complacent not rhetorical in its dealing with China".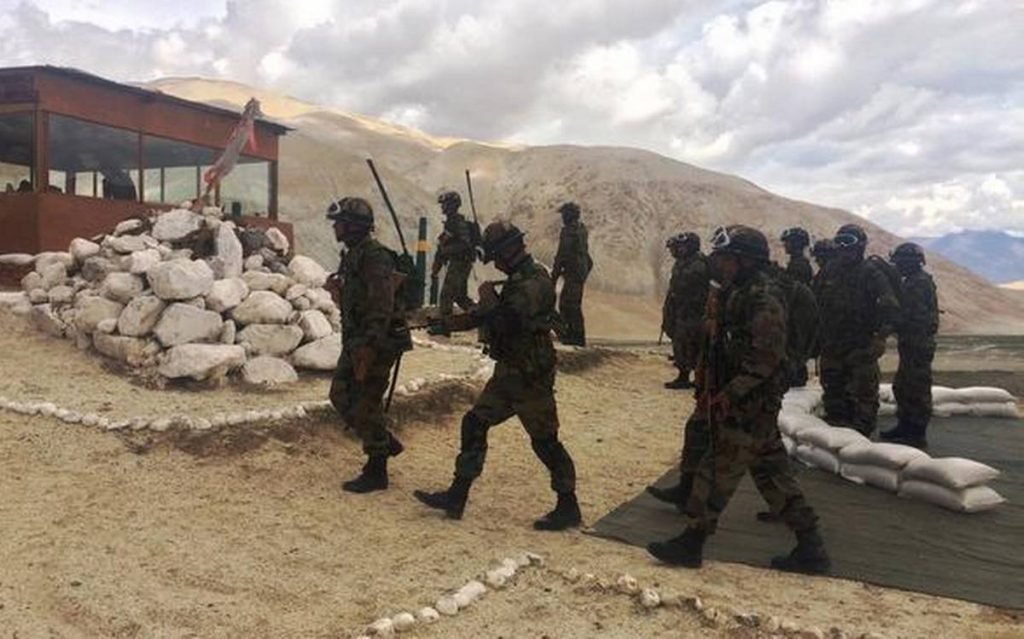 Galwan clash: An epochal Moment
Galwan clash marks a watershed and a huge shift in the relationship, with very serious impact for a very long term. The clashes at Galwan were unprecedented and marked by the death of lives on both sides of the LAC. This was historic and reflective of Chinese recklessness, a phenomenon very much evident in the Indian ocean. As almost everyone has agreed, there is no going back and all the major gains made on Border Question and the broader question of keeping the borders peaceful and having a manageable relationship have been undone. China, following its unique Modus Operandi, was able to present India with a fiat accompli and put the onus back on India to respond to its actions. The clash brought to limelight the limitations of Summit diplomacy over traditional foreign policy-making structures. Summit diplomacy cannot be a substitute for a carefully structured foreign office policymaking. Several instances of this nature are available. Prime Minister Neville Chamberlain of Great Britain was one of the earliest victims of Summit diplomacy. The disastrous meeting between Prime Minister Indira Gandhi and US President Richard Nixon had long-term adverse implications for India – US relations. Prime Minister Manmohan Singh and US President George W Bush did establish a rapport through frequent Summit meetings, but this was the exception rather than the rule. Galwan clash was not an isolated incident and it was done with proper high-level coordination and sanction from the top.
Apparently, China was agitated by India's decision to change the status of Jammu and Kashmir and it was, perhaps, their intention of taking the entire Aksai Chin back that made them apprehensive of India's revanchism. Home Minister's statement added fuel to the fire. As regards proximate cause, it was India's infrastructural development on its side of the LAC that triggered the situation. India has made quite a much headway on infrastructure and China perceived that as giving a tactical advantage to India, and so, it was all ready, and will be already even in the future. China's unease can be gauged from the fact that China had even proposed to freeze the development of border infrastructure, which would have effectively meant the freezing of glaring asymmetry between the two countries. In a broader geostrategic framework, China's action can be described as following: "With the recent Bhutanese intervention and new claims, China punched all the five fingers simultaneously while maintaining its stranglehold over its palm – The Tibet. Beginning with Nepal( the first finger), where its Ambassador acted almost as if she were the matriarch of Nepal, Chinese incredible aggression was followed up with buildup along LAC consisting of Arunachal  Pradesh, Ladhak and  Sikkim (the other three fingers); finally culminating into brand new claims over Bhutanese territory ( the fifth finger)".
India's Option:
The recent clash have completely altered the relationship both structurally and qualitatively from what it was around the same time last year. The Mammalpuram Spirit followed as a corollary to Wuhan Spirit has dissipated. In fact, it should never have been over-interpreted and perhaps, misinterpreted. As Former Ambassador, Shyam Saran puts it " Like earlier Wuhan informal Summit, Mammalpuram was more of holding cooperation aimed at keeping bilateral relations on an even keel in the aftermath of serious differences threatening to derail them. The Mammalapuram summit was a useful and positive development and it should not be over-interpreted".  With Galwan having been done, India's options are quite limited. At the tactical level, India has to negotiate the restoration of status quo ante and push China really hard in what seems to be long and protracted negotiations.
India needs to be crystal clear about its perception of LAC and avoid terms like a Buffer zone. India has to be conscious of the fact that no one is going to fight its battles. Having a strong relationship with like-minded countries would give India a greater option to manoeuvre. It shouldn't be Either Or, but it should be more about the right mix. We need to be flexible as situations and equations change with time. Going for a full-throttled partnership with the USA or for that matter any other country would severely limit India's choices. India must be conscious of the US's policy of "Bait and Bleed" and "Buck Passing ", two core objectives of US foreign policy. Excessive reliance on the USA can be fatal to India's India's interest. Additionally, we must display the resoluteness that we did during Doklam and stand firm. This crisis should be construed as an opportunity to rejig the gamut of relationship.
India must not lose the psychological war against China and harness subtler tools and go for offensive diplomacy. It ought to give the impression of a Net Security provider in the neighbourhood and realise that hedging is a much-preferred policy. It is quite clear that if India is going to leave open spaces in the neighbourhood, China is ready to walk in. Backchannel and sub diplomacy can help to regain lost grounds in our neighbourhood.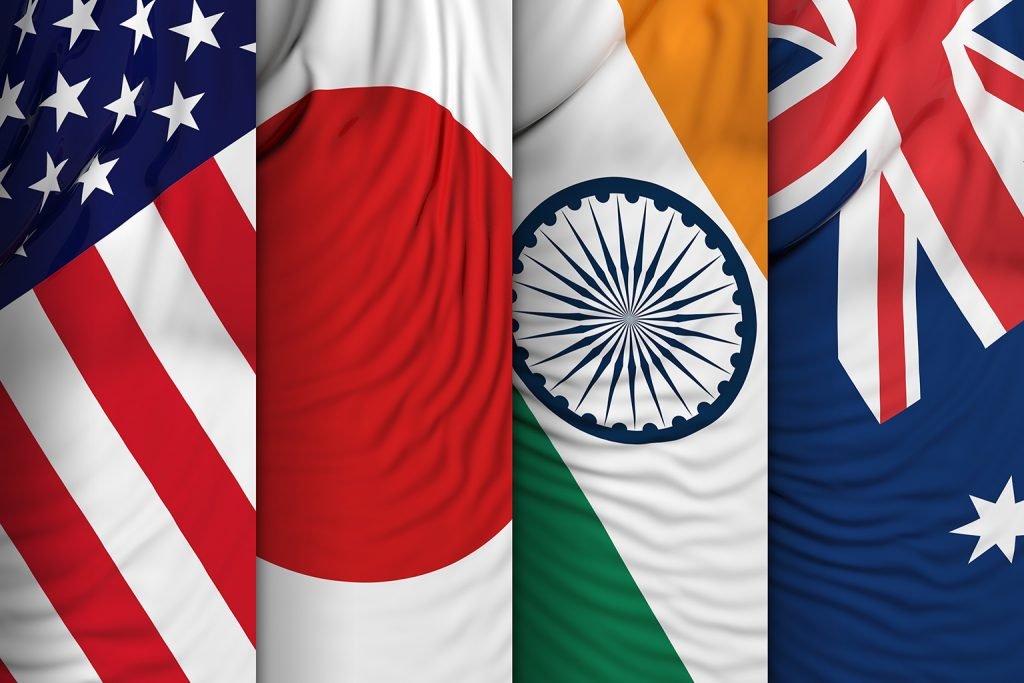 The idea of Quad And The Inherent Limitations:
As the popular saying goes, "Devil lies in the detail", the QUAD a countervailing alliance to contain China, suffers from its own inherent limitations. To begin with, it still lacks a formal institutional architecture with a clear-cut goal despite being in existence for over a decade now.  As regards different countries,  India has still to tell the Chinese in unambiguous terms about the threats emanating from the incredibly rough rise of China. Perhaps, New Delhi is waiting for a clearer picture to emerge post-November 2020 US elections. As Ashley Tellis puts it " India has to show its willingness to either join or spearhead an Asian coalition led by the USA to balance China if it has to get Chinese attention". Internal Balancing is no more an option. Japan is hesitant, as it has a whopping trade relationship with China amounting to over 300 billion dollars and it is yet to clarify its stand despite the Chinese threatening posture along with the Japanese islands. As regards Australia, its Foreign Minister, Maris Payne, recently declared Australia has " no intention of injuring its relationship with China".
Thus, what emerges from the above is that India needs to work out, as Former NSA Shivshanker Menon puts it, a new Modus Vivendi. This will always hold true and was aptly captured in our Former Prime Minister, Atal Bihari Vajpayee words " We can choose our friends, but we cannot choose our neighbours".
The views and opinions expressed in this article are those of the author and do not necessarily reflect the views of The Kootneeti Team