India elected as Non-Permanent member of United Nations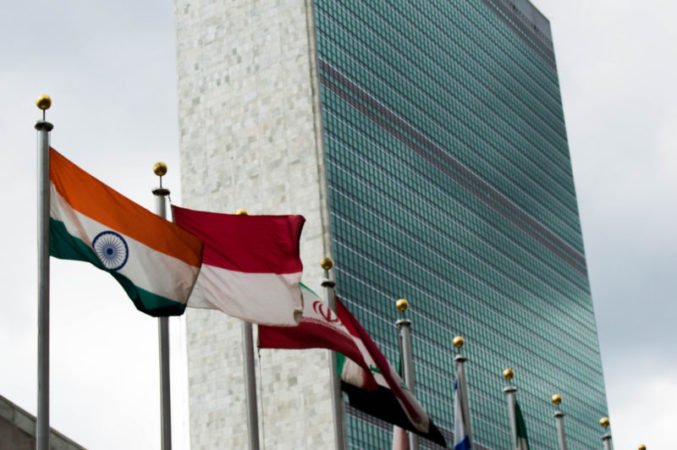 India was elected as a non-permanent member of the powerful United Nations Security Council for a two-year term on Wednesday. India got 184 out of the 192 valid votes. Along with India, Ireland, Mexico and Norway also won the Security Council elections.
After the news came out Prime Minister Narendra Modi tweeted "Deeply grateful for the overwhelming support shown by the global community for India's membership of the UN Security Council."
The 193 United Nation member countries voted to elect five non-permanent members in a phased manner for the first time in the world body's 75- year history. Due to the COVID-19 situation, special rules were made for voting, with diplomats submitted their ballots at pre-arranged time slots in the General Assembly hall. Voting by ballot started at 9:30 am (7:00 pm India) and ended at 1:30 pm (11 pm, India).
India was the sole candidate for a non-permanent seat from the Asia-Pacific category for the 2021-22 term. Its victory was expected since it had already got an endorsement from the 55-member Asia Pacific group, including China and Pakistan, last year.
India will sit in the most powerful UN organ, for two years beginning on January 1, along with the five permanent members China, France, Russia, United Kingdom and the United States as well as non-permanent members Estonia, Niger, Saint Vincent and the Grenadines, Tunisia and Vietnam. The two-year terms of Belgium, Dominican Republic, Germany, Indonesia and South Africa are ending this year.
This is the eighth time that India will sit at the UN high-table. Previously, India has been elected as a non-permanent member of the Council for the years 1950-1951, 1967-1968, 1972-1973, 1977-1978, 1984-1985, 1991-1992 and most recently in 2011-2012.
US Ambassador to India Ken Jester also congratulated India "Hearty congratulations to India's successful election to the @UN Security Council. The United States looks forward to working with India for a more stable, secure, and prosperous world," Jester tweeted
India expects to use its term to further build its case for a permanent seat in a reformed Security Council, something that has been pushing for years now along with other claimants like Japan, Germany and Brazil, which have called the current set up outdated and out of sync with the changed realities.
The views and opinions expressed in this article are those of the author and do not necessarily reflect the views of The Kootneeti Team