Al Qaeda North African Chief Droukdel killed by French Forces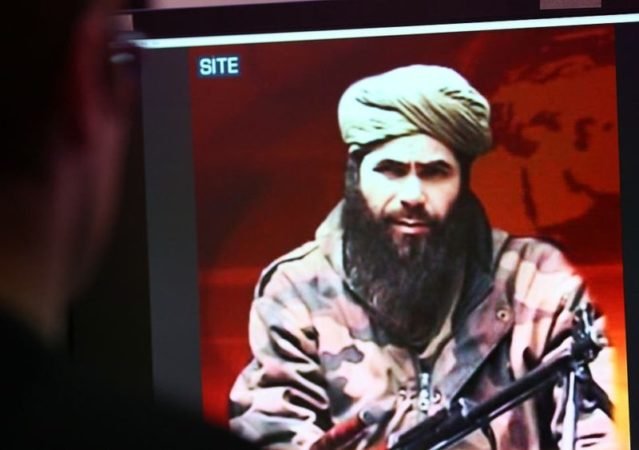 French military forces deployed in the Northern African country of Mali have been credited with the killing of a senior al-Qaeda proponent Abdelmalek Droukdel. He was the leader of al-Qaeda in the Islamic Maghreb and has been involved in leading multiple terror attacks on targets across West Africa in the past decade.
Defence Minister Florence Parley of France wrote in a statement on Twitter: "On June 3, the French armed forces, with the support of their partners, neutralized the emir of Al Qaeda in the Islamic Maghreb (AQIM), Abdelmalek Droukdal and several of his close associates, in the course of an operation in northern Mali."
The United States has said that it had provided intelligence to help track down Droukdel. spokesman Colonel Chris Karns told CNN, "US Africa Command was able to assist with intelligence and… support to fix the target."
According to the French Defence Minister, the incident took place on Thursday near the Algerian border where there were multiple bases which the terrorist groups used to carry out attacks and abductions of Westerners in the sub-Saharan Sahel zone. She added, "Our forces, in co-operation with their partners in the Sahel, will continue to hunt them relentlessly."
She also stated that Mohamed Mrabat, veteran jihadist and senior in the Islamic State in the Greater Sahara (ISGS) group, was captured the previous month on 19th May.
However, there has not been any confirmation from al-Qaeda in the Islamic Maghreb about the death of its chief.
Abdelmalek Droukdel was the head of al-Qaeda in the Islamic Maghreb (AQIM) and was the leader of all affiliates in north Africa and also commanded al-Qaeda's Sahel affiliate, Jamaat Nusrat al-Islam wal-Muslimin (JNIM).
During his rule, AWIM carried out various deadly attacks such as the assault on a hotel in Ouagadougou in 2016 that resulted in 20 fatalities and around 150 wounded. He was sentenced by the court in Algeria for murder, membership of a terrorist organisation and attacks using explosives. The charges in the court were regarding the three bomb attacks that took place in Algiers which claimed 22 lives and had wounded more than 200 others in 2007.
That same year, the group, now known as Al Qaeda in the Islamic Maghreb, expanded its area of operation beyond Algeria, a move that it signalled by gunning down a group of French picnickers in Mauritania. Soon, Droukdal's battalions were operating in Mauritania, Mali, Niger. Tunisia and Libya.
The United Nations Security Council report informs that Droukdel specialises in explosive devices capable of killing hundreds of civilians in public places and he has done so before. The report stated that "AQIM wanted to create an ostensibly independent movement that would hide its true roots by abandoning the name 'Al-Qaida'."
More than 5,000 troops have been deployed by France to combat jihadist groups in the region encompassing Burkina Faso, Chad, Mali, Mauritania and Niger- places where drugs and arms run rampant and easily transported over porous borders.
In 2012, key cities fell under the control of jihadist groups linked to Al-Qaeda, who exploited an ethnic Tuareg-led rebel uprising, leading to a French-led military intervention. With the help from the French troops, Mali's army was able to take back the territory, but uncertainty maintains and violence continued to spill over into other neighbouring countries
Almost six months before Droukdel's murder, the French President Emmanuel Macron and the leaders of the G5 Sahel group (Mauritania, Mali, Burkina Faso, Niger and Chad) came together to strategize and launch a new initiative which would combine all their military forces under a unitary command framework to fight terrorist groups such as al-Qaeda and ISIS.
Critics in north Africa have progressively expressed their discontent with the French Foreign Minister for failing to restore stability. An increasing number of fighters make territory ungovernable and incite ethnic-based violence leading to a strong anti- French sentiment.
There has been a great increase in jihadist infighting, between al Qaeda affiliates and Islamic State group aligned militants. There are three distinct possibilities that may take over the central Sahel after Droukdel's demise: Iyad Ag Ghaly and Amadou Koufa, who are both linked to al Qaeda, and Adnan Abou Walid Sahraoui, who leads the region's Islamic State group.
The views and opinions expressed in this article are those of the author and do not necessarily reflect the views of The Kootneeti Team