This week in Indian Diplomacy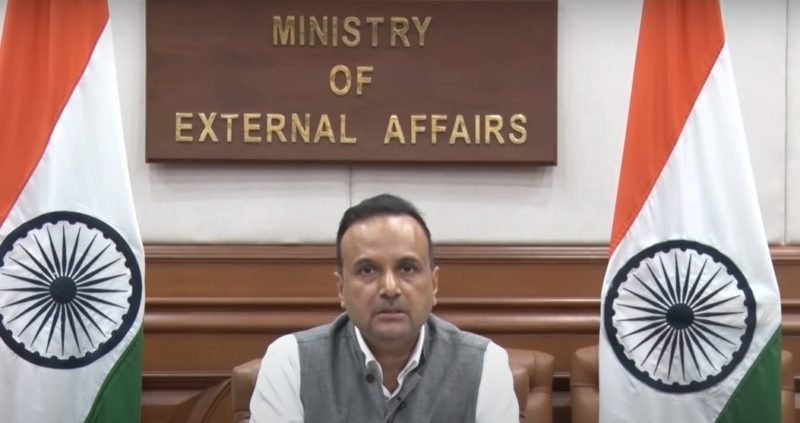 Ministry of External Affairs issued a press brief yesterday as their official spokesperson, Anurag Srivastava gave an update on the "Vande Bharat" mission and answered questions on Nepal, China, desert locusts and so on.
Vande Bharat Mission
The "Vande Bharat" mission has been in a full swing; phase one has successfully been completed. During this phase which commenced on 7th May and lasted ten days, more than 16,000 Indians stranded abroad were repatriated.
The ministry has recorded more than three lakh Indians who have registered their requests with the missions abroad for repatriation to India on compelling grounds
Currently, the mission is in its second phase which started on 17th May. A total of 429 Air India flights from sixty countries have been scheduled to land in India during this phase. More than 45,000 have returned already which include migrant workers, students and professionals. Around 5000 have returned through land-border immigration checkpoints from Nepal and Bangladesh. The Indian Navy will also play an essential role as it will bring back citizens from Iran, Sri Lanka and the Maldives. In addition, assistance is being provided to Indians in remote locations such as Latin America- Caribbean region, Africa and parts of Europe through the use of foreign carriers. Innovative options will further be explored as private airlines are also included in the effort of phase two.
MEA is working in close coordination with its missions abroad as well as various stakeholders, state governments, ministries and so on for repatriation efforts. MEA has designated additional secretary level officers to ensure coordination and communication with state governments
On 26th May, Minister of External Affairs had a detailed review meeting of all stakeholders. The focus of the meeting was to increase the efforts in the "Vande Bharat" mission and to enhance its efficiency. The set goal is to bring back at least one lakh citizens back home. The preparations for the third phase have already begun.
Relations in the Neighborhood
On the topic of Nepal, the MEA spokesperson commented that India attaches great significance to deep-rooted and friendly relations with Nepal and, in recent years, there has been an upward trajectory which is evident from the widening scope of their bilateral relations. The Government of India has also increased assistance for development and connectivity projects in the region. India has also ensured unimpeded supply of essential goods and medicines to the neighbouring country. On recent Nepal's actions, Mr. Srivastava relayed that India is closely monitoring and carefully considering the matter of recent border developments between the two nations. He emphasized that India is open to engaging with all its neighbours on the basis of mutual sensitivity and mutual respect in an environment of trust and confidence.
The relations between India and China were extensively questioned about. The MEA spokesperson elaborated that the Indian troops have taken a very responsible approach towards border management and strictly followed the measures laid out in various bilateral agreements and protocols with China on the issues that may arise in the border areas. He clarified that the two sides have established mechanisms at military and diplomatic levels and aim to have a peaceful dialogue. While India is committed to peace and tranquillity in the border region, Mr Srivastava said, that India stands firm in their resolve to ensuring its sovereignty and national security. However, he refused to answer questions concerning the United States involvement and its possible role in the mediation between India and China.
The MEA spokesperson further informed that India has taken an initiative in developing regional cooperation in controlling desert locusts. The country is in the process of providing 20 litres of effective pesticide to Iran for operations dedicated to combatting the issue of desert locusts. There is also a channel of communication with Pakistan at the level of officials dealing with this issue. This channel usually operates in June but India has requested Pakistan to open it earlier than usual, given the current alarming situation. Pakistan has not responded to the request as of yet.
Other information
The MEA spokesperson informed that the third phase will commence subsequently after the second phase will come to an end on 13th June. In the context of the repatriation efforts in Africa, Indians have already returned from Djibouti and Ethiopia, and there are recently scheduled flights for Nairobi, Cairo and Lagos in the second phase.
He also confirmed that the Indian and Australian leaders will be having a virtual summit on 4th June and will be discussing bilateral as well as multilateral issues.
In addition, he provided an update that the nationals of fourteen countries have arrested in the connection of Tablighi Jamaat incident in Delhi and they have been provided physical consular access as per requests from their respective embassies.
The views and opinions expressed in this article are those of the author and do not necessarily reflect the views of The Kootneeti Team