The resurgence of ISIS in Iraq During COVID-19: Reality or Utopia?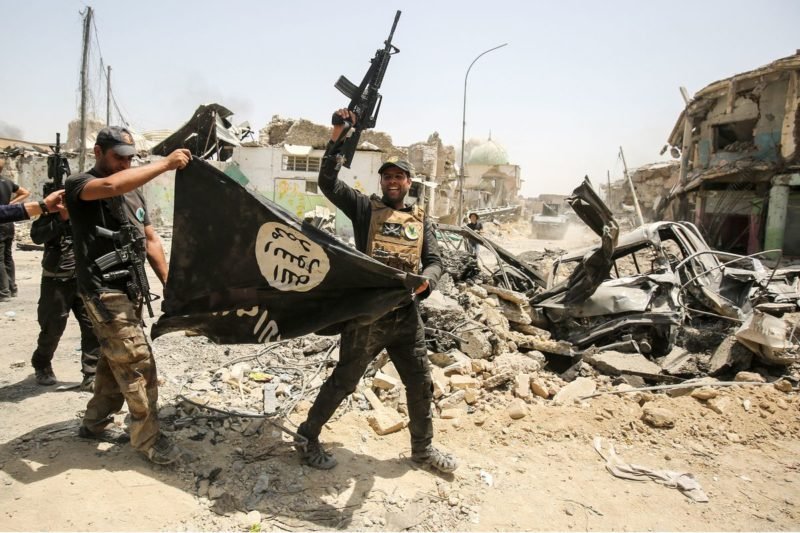 At the beginning of this year, paramount focus within the Middle East was on Iraq, for completely different reasons than what this text is about. Baghdad came into the general public eye, as a result of US-Iran aggression, which led to the death of Qasem Soleimani. Within the Middle East, the primary focus was then shifted to Iran, because people around the world were anxious to understand what Iranian retaliation could be like. Even with the COVID-19 spreading across the Middle East, focus remained on Iran, because of the number of cases that the Islamic Republic reported vis-a-vis COVID-19. 
This article makes an attempt to shift the main focus from Iran to Iraq, keeping in mind how a post-COVID-19 situation might change the bottom realities in Iraq, as some Iraqi parties warn that the Islamic State of Iraq and al-Sham (ISIS) might show a resurgence, especially within the Northern parts of Iraq. 
The situation of Coalition Troops in Iraq
Several NATO countries and other nations have their troops stationed in Iraq as a part of the Combined Joint Task Force – Operation Inherent Resolve (CJTF-OIR) whose objectives have been to train Iraqi Security Forces and also fight against ISIS, alongside the Iraqis. On March 24, the Dutch parliament was informed that the Dutch soldiers were being withdrawn from Erbil and Baghdad, as training activities had halted due to Ramadan. Maybe for the Netherlands, such a withdrawal was just because of Ramadan but for other countries who had contributed troops in Iraq, as a part of the CJTF-OIR, COVID-19 seemed to be the reason at the backdrop.
Major contributors like France and the United Kingdom went forward with withdrawal, with France withdrawing all of its 100 troops that it had stationed in Iraq under operation Chammal, whereas the United Kingdom withdrew a number of its troops, to serve the people back at home, while other key military personnel were retained back in Iraq to safeguard United Kingdom interests within the region. 
While other nations have cited the pandemic as the reason for their withdrawal, the same doesn't seem to be the case for the United States of America. As a part of the OIR, a press release mentioned that the transfer of bases to Iraq, from the US, were pre-planned and this decision wasn't an impact of COVID-19. 
This withdrawal of all these troops, on paper, seems to be an excellent opening for ISIS to mark a return but this won't be the case if we delve deeper into the case. Though Lieutenant General Pat White (Commanding General of CJTF-OIR)  has announced the suspension of training in Iraq until May 11, the countries who are a part of the coalition haven't totally forgotten about the threats which still remain in Iraq, which was evident through the statements made by the Coalition's military spokesman, Col. Caggins who said, "the coalition will help and assist the Iraqi Security Forces (ISF) with missions to defeat ISIS in the Hamrin mountains, in the Qarachokh area, the Nineveh Plains to make sure that ISIS does not come back and is not a threat to the people of Iraq ever again". With the exception of this, even the French Armed Forces Ministry said that it would continue its fight against ISIS in Iraq via OIR structures in Kuwait and Qatar, alongside air support from Jordan and Qatar. 
ISIS Attacks in Iraq During COVID-19
Iraq has seen a rampant rise in attacks by ISIS within the country, and furthermore a shift in the pattern of attacks has also been observed. A journalist at Rudaw observed that ISIS, earlier was attacking small villages but now they're attacking the Iraqi Security Forces. Within the Khanaqin district, it had been observed that ISIS attacked Iraqi security force outposts and at the same time also quadrupled the typical number of mortar and rocket attacks.
There are prominent attacks that ISIS inflicted on Iraqi soldiers, throughout April also. One such attack was within the western province of Anbar, wherein ISIS targeted a military point of the Iraqi army, killing four soldiers, while the terrorists fled without any casualties, said a military source. This month also started with regretful news that came from the Salahaddin province, where 10 members of the Popular Mobilisation Forces were killed. Though 10 men were lost, the forces were successful in pushing back the ISIS forces after receiving air and land reinforcements within the region. 
Even though ISIS has been completing attacks in Iraq, such attacks can't be seen as a pathway for the terrorist outfit to regain its control in Iraq. I put this argument because we've also observed in April, various instances which showed that the Iraqi Security Forces have improved, decimating several attacks that ISIS had planned. One such instance was when Iraqi F-16 fighter jets administered airstrikes against ISIS hideouts within the Salah ad-Din province, killing fourteen terrorists and destroying hideouts which were utilized by ISIS as launch pads for attacking security forces. 
Conclusion
During this public health crises, "the ISIS can revive itself and expand its influence", says Ranj Alaaldin in a commentary published by Brookings. I might prefer to argue against this viewpoint, supported by the observations I have expressed throughout this text. It should be noted that the revival of ISIS is simply possible once we see a complete withdrawal of troops from Iraq, rather than a partial withdrawal, because back in 2014 when ISIS went on to capture smaller territories and villages in Iraq, foreign troops had not started their operations within the country. At the same time, the way Iraqi Security Forces are handling ISIS, independently, also restores a great deal of faith in the Iraqi forces, something which wasn't the case in 2014. Excluding this, Iraqi intelligence has also evolved with time, which has kept ISIS cornered, which is why several Military Intelligence Detachments are being able to hunt down ISIS hideouts and safe houses. 
The CJTF-OIR training was supposed to start after May 11 (an update about which is yet to be made public) and as of now, ISIS has not been able to take over any areas in Iraq, because the Iraqi Security Forces made all such efforts futile. Once the training of foreign troops is resumed, any resurgence plan by ISIS would further be taken down. Through these analyses we are able to conclude that revival of ISIS, due to COVID-19 may well be a utopia, instead, the fact will be that ISIS shall impede the transition of foreign troops out of Iraq, that might have eventually led to delivering the authority to Iraqi Security Forces.
The views and opinions expressed in this article are those of the author and do not necessarily reflect the views of The Kootneeti Team