EU Warns Against Using Pandemic To Undermine Democracy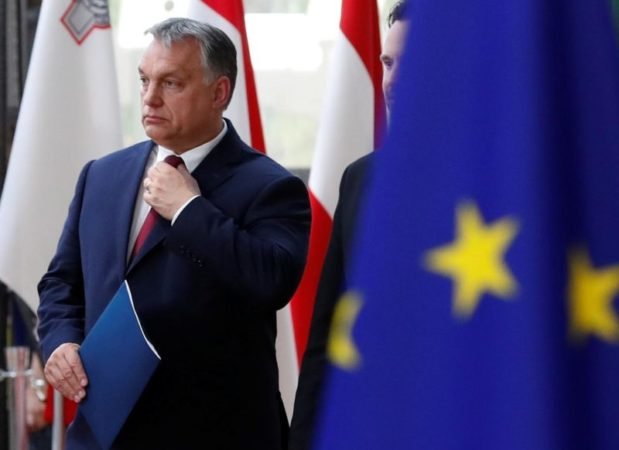 In a thinly veiled warning to right-wing Hungarian Prime Minister Viktor Orban, the European Union's executive said on March 31 that emergency measures adopted by member states to fight the coronavirus crisis cannot undercut democracy.
"It is of utmost importance that emergency measures are not at the expense of our fundamental principles and values…Democracy cannot work without free and independent media," European Commission President Ursula von der Leyen said in a statement.
The statement came a day after Hungary's parliament approved legislation giving Orban sweeping new powers under — and possibly beyond — the country's state of emergency to fight the COVID-19 pandemic.
Von der Leyen did not name Hungary but her statement will nevertheless be seen as a rebuke to Orban's adoption of the rule by decree.
"Any emergency measures must be limited to what is necessary and strictly proportionate. They must not last indefinitely," von der Leyen said.
In Hungary's southern neighbour, Serbia, which is not an EU member but aspires to join the 27-member bloc, President Aleksandar Vucic announced an open-ended state of emergency on March 15 and parliament has been sidelined.
Vucic has assumed full power, prompting an outcry from opponents who say he has seized control of the state in an unconstitutional manner.
The views and opinions expressed in this article are those of the author and do not necessarily reflect the views of The Kootneeti Team