Russia, China inaugurates landmark gas pipeline 'Power of Siberia'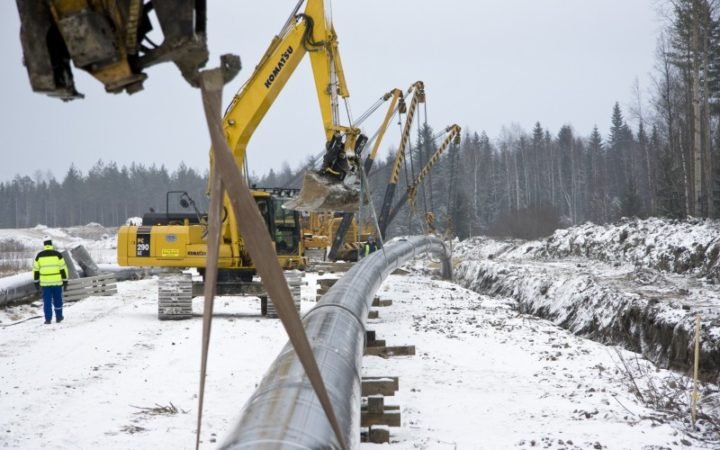 Russia and China have cemented their energy cooperation with the launch of the first gas pipeline linking the world's biggest natural-gas exporter and the second-largest economy.
On the launch, Russian President Vladimir Putin said, "Today is remarkable, a truly historic event not only for the global energy market, [but for] Russia and China," as he addressed the ceremony via Teleconference along with his Chinese counterpart Xi Jinping.
The 3,000-kilometer Power of Siberia pipeline began supplying gas from Russia's enormous reserves in its the Far East to the Chinese border, where it will link up with China's own network to fulfil its growing energy consumptions.
Chinese President said, "The pipeline serves as a model of… mutually beneficial cooperation between two countries", adding that the development of Sino-Russian ties "is and will be a foreign-policy priority for both our nations."
This gas pipeline project stems from a $400 billion deal that was struck in 2014 between Russia's state-run Gazprom and the China National Petroleum Corporation (CNPC) to supply as much as 38 billion cubic meters (BCM) of gas annually for 30 years.
Neither Gazprom nor CNPC has revealed the gas-pricing terms, but it doesn't have a "take-or-pay" clause in place domestically, thus leaving the marketing risk on the shoulders of the Chinese company.
The 'Power of Siberia' pipeline is seen as part of Kremlin's efforts to mitigate the effects of financial sanctions imposed by the West over its actions in Ukraine.
Russian President has said trade with China would reach a record $100 billion this year, up from $87 billion in 2018. The new pipeline will bring bilateral trade to $200 billion by 2024 as Chinese president said during the inauguration.
Russia has two more pipeline projects that soon will be launched to increase gas supplies to Europe while bypassing Ukraine.
One of them is 'TurkStream', which is scheduled to start operating on January 8 with one line flowing to Turkey and the other to southeastern Europe. Each line has a yearly capacity of 15.75 BCM. Meanwhile, another pipeline project 'Nord Stream 2' is scheduled to go online in the first quarter of next year and have an annual capacity of 55 BCM.
The pipeline will add to Europe's supplies via an underwater line in the Baltic Sea and will double supplies of gas to Germany.
According to the AFP news agency, half of the $10.6 billion projects are financed by Russian Gazprom, with the remainder covered by its European partners: Germany's Wintershall and Uniper, Anglo-Dutch Shell, France's Engie, and Austria's OMV.
Both Western-oriented projects would render Ukraine's vast gas transmission system mostly obsolete.
Ukraine in particular, as well as the United States and countries in Eastern and Central Europe, have criticized Nord Stream 2 for making Europe reliant on Russian energy supplies, which Moscow could then use to apply political pressure.
Ukraine's gas transit contract with Russia expires at the end of the year.
The views and opinions expressed in this article are those of the author and do not necessarily reflect the views of The Kootneeti Team