Washington ready to give India technical aid to build strategic oil reserve: Envoy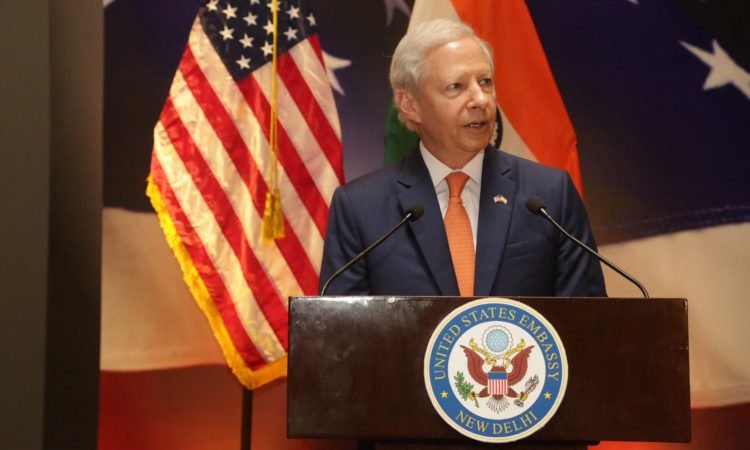 While speaking at the India Energy Forum hosted by CERAweek. The US Ambassador to India Keneth Juster said Washington is willing to forge a comprehensive partnership with India in the energy sector and to provide technical assistance to help India set up strategic petroleum reserves.
India's oil imports from the United States more than four-fold to 6.4 million tonnes in the 2018-19 fiscal year. In 2017-18, the first year of imports from the US, the supplies were at 1.4 million tonne
Ambassador Juster also mentioned the rise of China as a challenge for India and the Indo-Pacific region. He said, "One of the most important challenges in international affairs is the rise of China as a global powerhouse. A rising China, under any scenario, presents challenges to India and the Indo-Pacific region."
Highlighting the vision that the US has for the region, Ambassador said, "…leaders of the United States, India and like-minded countries such as Japan…have articulated a vision and a set of principles for a free and open Indo-Pacific."
"These principles include the following: We want an open and inclusive region, with a rules-based order, which respects the sovereignty and territorial integrity for all countries. We want to guarantee freedom of navigation, freedom of overflight and freedom of commerce. We want free and fair trade, and a free flow of goods, services, capital and data. We want territorial and maritime disputes to be resolved peacefully and in accordance with international law. And we want a region where there is private sector-led growth, transparent commercial practises and secures supplies of energy," he said.
The views and opinions expressed in this article are those of the author and do not necessarily reflect the views of The Kootneeti Team