Pakistan fails to garner support in UNHRC to place resolution on Kashmir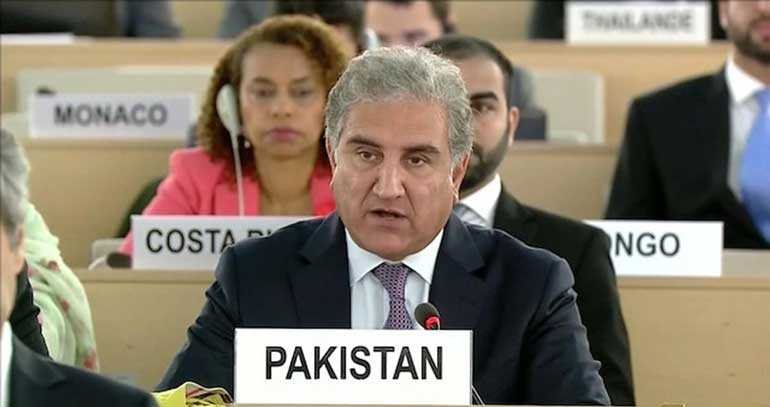 Despite claims by Pakistani Prime Minister of support by '58 member-countries' at the UNHRC on Kashmir, Islamabad failed to gather and present any support to the body to table any resolution.
I commend the 58 countries that joined Pakistan in Human Rights Council on 10 Sept reinforcing demands of int community for India to stop use of force, lift siege, remove other restrictions, respect & protect Kashmiris' rights & resolve Kashmir dispute through UNSC resolutions.

— Imran Khan (@ImranKhanPTI) September 12, 2019
Earlier, Pakistani ministers have faced an awkward situation, after their claim of support by 50 plus countries from the Council which is made of 47 Member States only.
The last day to file a request for a resolution during the UNHRC 42nd session was on Thursday, September 19. UNHRC session which started on September 9 concludes on September 27
Pakistan did not file the petition as it failed to muster the minimum support of 16 nations for admission of the request. However, further adoption of the resolution would have required a minimum of 24 votes.
MEA India's spokesperson Raveesh Kumar said, "we are quite confident that the members of UNHRC are aware of our position on Article 370 and the steps we have taken in Jammu & Kashmir to ensure normalcy".
Calling Pakistan's situation entirely desperate, the spokesperson said, "In case of doublespeak, its quite audacious on Islamabad that the country, which is harbouring terrorists, which is the epicentre of terrorism, is pretending to lecture on behalf of the global community on human rights, this is very rich. Their record of persecution of minorities – ethnic and religious – I don't think needs explaining".
"Repeating a lie, 4-5 times doesn't turn out to be gospel truth that came out very clearly at UNHRC," he added. 
Earlier, Pakistan's Foreign Minister Shah Mahmood Qureshi had promised Pakistanis a resolution on Kashmir before leaving for Geneva to attend the session.
Before his visit to Geneva, Quereshi had claimed that he will use the UNHRC sessions to raise "Indian state-monitored genocide in Jammu and Kashmir".
The Pakistani minister had said that he will not only raise the Kashmir issue but will also move a Kashmir "resolution", seeking support for Pakistan's case. However, he failed to deliver.
The views and opinions expressed in this article are those of the author and do not necessarily reflect the views of The Kootneeti Team