As Venezuela enters the fourth day of blackout President Maduro held the U.S. responsible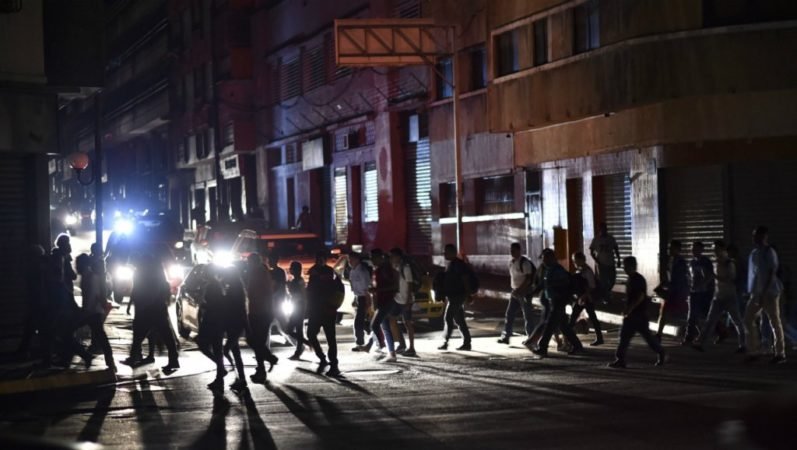 The country's worst-ever power outage comes as Maduro faces a hyperinflationary economic collapse and an unprecedented political crisis. Opposition leader Juan Guaido in January invoked the constitution to assume the presidency after declaring Maduro's 2018 re-election a fraud.
"The national electrical system has been subject to multiple cyber attacks," Maduro wrote on Twitter on Sunday. "However, we are making huge efforts to restore stable and definitive supply in the coming hours."
Guaido in a Sunday press conference criticized severely the government for failing to explain what was going on.
"The regime at this hour, days after a blackout without precedent, has no diagnosis," he said.
Guaido invoked the constitution to assume an interim presidency in January, arguing that Maduro's 2018 re-election was fraudulent. He has been recognized as Venezuela's legitimate leader by the United States and most Western countries, but Maduro retains control of the armed forces and state functions.
Despite pressure from frequent opposition marches and U.S. sanctions on the country's vital oil sector, Maduro is not open to negotiations on ending the political impasse and seems intent on trying to stay put, said Elliott Abrams, the Trump administration's envoy for Venezuela.
Speaking on U.S. broadcast network ABC's "This Week," U.S. National Security Adviser John Bolton said on Sunday he thought momentum is on Guaido's side.
"There are countless conversations going on between members of the National Assembly and members of the military in Venezuela; talking about what might come, how they might move to support the opposition," Bolton said.
The views and opinions expressed in this article are those of the author and do not necessarily reflect the views of The Kootneeti Team