7 takeaways from Michael Cohen's testimony today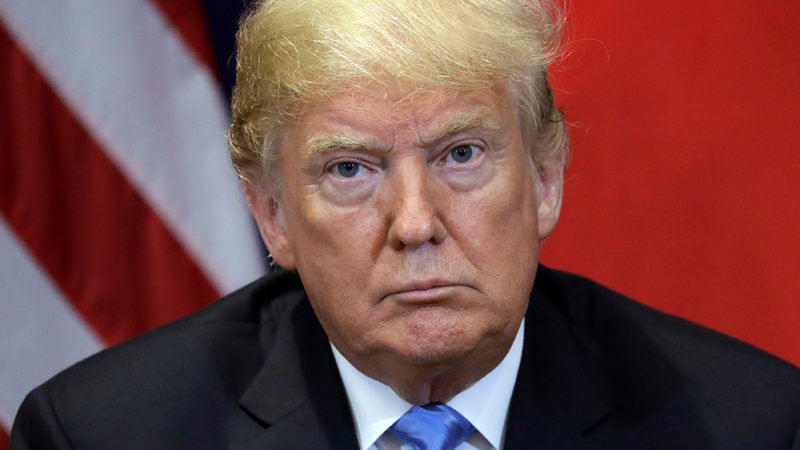 Background
Michael Cohen, was the U.S president Trump's personal lawyer and fixer for almost a decade, testified on Wednesday publicly before the House oversight committee in one of the most dramatic moments yet of the Trump presidency.
In his testimony today, he touched on several of the scandals surrounding the White House & President Trump, including hush money payments to women who claimed affairs with the U.S. President, WikiLeaks and the failed Trump Tower Moscow project.
Here are the 7 light takeaways from today's thrilling episode from the United States:
1. Mr President, You're a racist!
Cohen accused Trump of baing racist and one who endorse white supremacists.
"He once asked me if I could name a country run by a black person that wasn't a 'sh*thole.'
Why blacks won't vote for me? I tell you Cohen, "Becuase they're stupid."
"And he told me that black people would never vote for him because they were too stupid."
2. Mr President, you're involved in Moscow-Trump Tower negotiation!
That's right! Cohen accused president Trump of lying throughout his presidential campaign and making hundreds of millions of dollars from the Moscow real estate projects.
"To be clear: President Trump knew of and directed the Trump Moscow negotiations throughout the campaign and lied about it. He lied about it because he never expected to win the election. He also lied about it because he stood to make hundreds of millions of dollars on the Moscow real estate project."
3. Mr President, you had an affair with a Porn star! Liar! Lair!
"He asked me to pay off an adult film star with whom he had an affair and to lie to his wife about it, which I did. Lying to the First Lady is one of my biggest regrets."
4. Mr President, you ran for president to endorse your brand, not the United States!
"Donald Trump is a man who ran for office to make his brand great, not to make our country great. He had no desire or intention to lead this nation–only to market himself and to build his wealth and power. President Trump would often say, this campaign was going to be the 'greatest infomercial in political history.'"
5. Mr President, don't say you were not happy to hear about Hillary Clinton's spoiled elected campaign!
"[Roger] Stone told President Trump that he had just gotten off the phone with Julian Assange and that Assange told Stone that, within a couple of days, there would be a massive dump of emails that would damage Hillary Clinton's campaign. President Trump responded by stating to the effect of 'wouldn't that be great.'"
6. Mr President, why the heck you lie on your SAT score?
"When I say 'con man,' I'm talking about a man who declares himself brilliant but directed me to threaten his high school, his colleges, and the College Board to never release his grades or SAT scores."
"The irony wasn't lost on me at the time that President Trump in 2011 had strongly criticized President Obama for not releasing his grades."
7. Mr President, you lie on your net worth!
"When telling me in 2008 that he was cutting employees' salaries in half—including mine—he showed me what he claimed was a $10 million IRS tax refund, and he said that he could not believe how stupid the government was for giving 'someone like him' that much money back."
And in last as an American I would like to include mine…
Mr President, Please! De-nuclearise the Korean Peninsula through a peace dialogue.
The views and opinions expressed in this article are those of the author and do not necessarily reflect the views of The Kootneeti Team