Hanoi to organise the 2nd Trump-Kim meet: Peace agreement underway?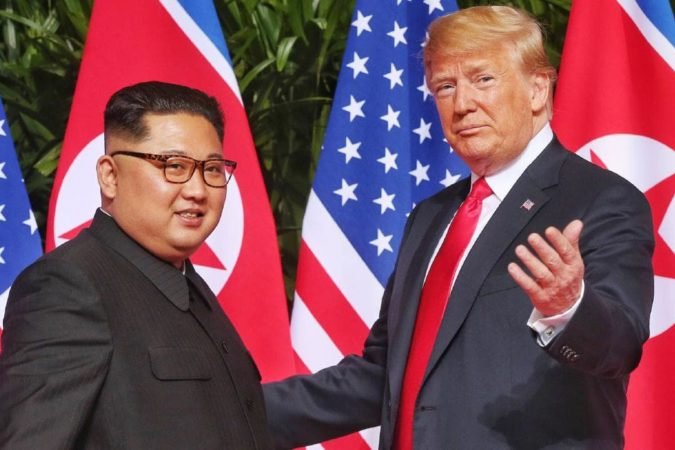 The news headlines are being, once again shifted towards the meet of the United States President Donald Trump and North Korea's Supreme Leader Kim Jong Unn. The two leaders are expected to meet on 27th and 28th February, 2019 at Hanoi, Vietnam. Last year, around June, it was indeed a historic moment when the two nations who have been known to be each other's enemy over the fact of nuclear weapons decided for a reconciliation last summer. Ever since the talk held in Singapore last summer, it could be said that the world politics completely changed its course and witnessed the formation of new allies.
North Korea has been dismantling some of its nuclear tunnels, and its projects at the Sohae Satellite Launching Station, as reported by some international journalists. However, no confirmation of destroying all possessions of nuclear weapons have not been reported yet. Even on part of the Americans, change of behaviour towards North Korea began by removing its major drills with South Korea, something which the 'other Korea' felt as a preparation of keeping the knife always pointed towards the enemy. Although all sanctions for economic blockade haven't been lifted, but assistance were promised on Washington's part which now clearly recognises its counterpart nation as an "economic powerhouse". The biggest reconciliation which will be written on the pages of history, would be South Korea and North Korea. The Singapore Summit did not only lay scope for improvement of bilateral relations with the United States of America but also its neighbouring country. The two Koreas have reduced their military involvement in the bordering areas, removed landmines and imposed a no-fly zone, as reported by Reuters.
The meeting of the two world leaders at Hanoi is significant in many ways because it also marks a step on part of the United States and North Korea to shape their relation with Vietnam. The world has known the misery of "Vietnam War" and ever since then relations between Vietnam and US have been cold, due the former's state practising of communism. North Korea too isolated itself after the Korean War, and this meet could be a perfect possibility to mend relations with the South East Asian country. Vietnam also stands as a country which have transformed itself in the political and economic dimensions. The Hanoi meet could also bring with it the possibility that a peace agreement be signed by two countries, as tensions over complete denuclearisation prevails and the two sides haven't confirmed much about what 'peace regime' they plan to offer. A lot of agendas are on the table for North Korea, United States as well as Vietnam. A top US envoy has confirmed that the Hanoi meet conclude with the start of some inter-Korean projects, easing of economic sanctions and most importantly the establishment of US liaison office in Pyongyang.
North Korea has also promised to shut down its Yongbyon nuclear complex, in order to get some economic concessions for Washington. The Hanoi Meet does hold surprises for the world politics, but it would be interesting to see how North Korea agrees to completely give up its years of effort on designing of nuclear weapons and cease to make peace, marking an official end to the hostile relations with the 'West' since 1953.
The views and opinions expressed in this article are those of the author and do not necessarily reflect the views of The Kootneeti Team