Strategic importance of wheat shipment to Afghanistan by India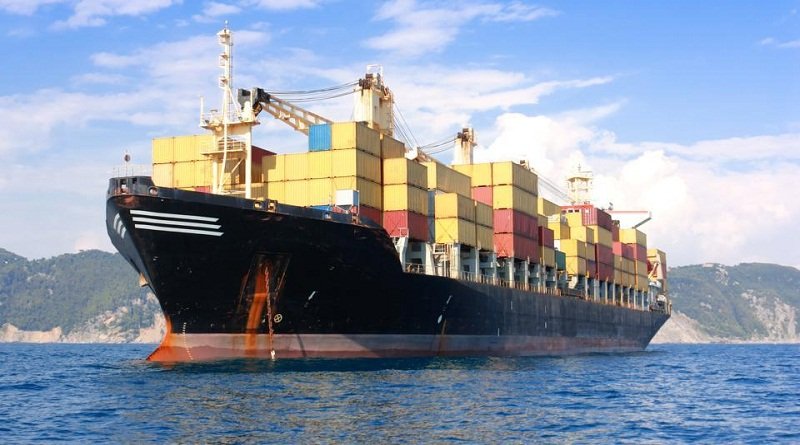 This opening of trade route is a signal to Pakistan that it doesn't play much influential part in India-Afghanistan trade. India & Afghanistan has a huge trade potential. India accounts for 46% of Afghan exports (483 million in 2016). India is a huge market and a direct access to Indian market may prove to be a boon for Afghanistan. – Achal Gautam*
North India has been a traditional market for Afghans for centuries. Many of us have read the famous Kabuliwala story (a story about an Afghan merchant in Kolkata) by Rabindranath Tagore in our childhood days. But partition of India & soured Indo-Pakistani relations, foreign interventions in Afghanistan has deprived Afghanistan of its main traditional Indian market. Since the fall of Taliban, India is aiming to boost bilateral trade between India & Afghanistan. Pakistan sees Indian presence in Afghanistan a threat to its own security as Pakistan identifies Afghanistan as its strategic depth in case of a future conflict with India. So, Pakistan has not allowed overland trade routes between India & Afghanistan. Thus, India was forced to look the Chabahar route for trade with Afghanistan. It is an expensive route but the best route as per current geopolitical scenario.  Chabahar port is a win for all the three countries involved -Iran, Afghanistan & India and it is a worst possible nightmare for Pakistan.
It is very interesting to note that India chose to send 1.1 million tonnes of wheat to Afghanistan on a grant basis as the first shipment through newly operation Chabahar port. In 2016, what flours imports (664 million USD) constituted 18% of total imports of Afghanistan (3.77 billion UDS). Last year, Afghanistan imported 1.37 billion USD of goods from Pakistan.
Pakistan has a very large market share in Afghan wheat import. Now obviously Afghanistan will import less wheat from Pakistan this year and India will have a chance become the top wheat seller to Afghanistan. Apart from geopolitics, India would hit already dwindling Pakistani exports.
This opening of trade route is a signal to Pakistan that it doesn't play much influential part in India-Afghanistan trade. India & Afghanistan has a huge trade potential. India accounts for 46% of Afghan exports (483 million in 2016). India is a huge market and a direct access to Indian market may prove to be a boon for Afghanistan making Afghanistan less dependent on Pakistan in terms of import. Pakistan sold 2.4 billion USD worth of goods to Afghanistan in 2010-11 and gradually it is coming down. But the withdrawal of the majority of NATO troops is also one of the reasons of declining Pakistani exports to Afghanistan.
In first 11 months of 2016, Pakistani exports have declined by 3% to 18.5 billion USD and their trade deficit has gone up to 30 billion USD in the corresponding period. Pakistan has barely 3 months of foreign reserves to meet its imports. More than half of Pakistani revenue goes into existing debt servicing even when CPEC loan repayment has not started. Pakistani economy will be very hard pressed when CPEC loan repayment will start and peak sometime in next 5-10 years. Pakistani rupee has devaluated significantly in recent years and this year its stock market has crashed. Even many Pakistani analysts have started to say that CPEC may hit Pakistani exports very hard and Pakistan may become a dumping yard for Chinese goods. Thus, Pakistani economy is very venerable these days and trade with Afghanistan are very important for Pakistan. Kabul is nearer to Northern Pakistani cities than Karachi.
Sending wheat to Afghanistan via Iran will certainly not cheaper for India and trucks from Pakistani Punjab can reach Kabul in a matter of few hours. But Indian economy is more than 6 times larger than that of Pakistan and Indian government can sustain such losses to put Pakistan out of wheat business in Pakistan. As Pakistan has not allowed Afghan trucks to go to India via Pakistan, Afghanistan has put a ban on Pakistani trucks entering Afghanistan. Now at border check posts, Pakistan trucks unload their goods and these goods are loaded back to Afghan trucks and then Afghan trucks carry Pakistani goods into the interior of Afghanistan. This has made Pakistani goods costlier and time consuming compared to earlier. If Pakistan fails to improve its tie with the three "legitimate" neighbours – India, Afghanistan & Iran, Pakistan would become a satellite state of China. Pakistan is putting all its egg in one Chinese basket and it may prove fatal for Pakistan.
The challenge for India would be to keep the trade route to Afghanistan via Iran open. Taliban is still a dominant force in Western Afghanistan and the trade route passes through some provide dominated by Taliban. Another challenge would be to maintain good relations with Iran when the Saudi-Iranian rivalry is at its peak and Trump is also anti-Iran. There would be an election in Afghanistan soon and the pro-Pakistani government may be elected. We must remember that current Afghan government was pro-Pakistan in beginning. But when Pakistan failed to deliver on its promise, then Ashraf Ghani turned towards India. The growing Chinese influence in the region is also a worry for India. Once Americas withdraws from Afghanistan, the national government may collapse under Pakistan backed Taliban. Even today the national government is weak and it doesn't control whole of Afghanistan.
India is pressurizing Pakistan by sending wheat to Afghanistan via Iran and we all should hope that pressure should work in a positive direction. Pakistani policy makers are very alarmed by growing Indian influence in Afghanistan and now India is trying to capture its trade with Afghanistan. As of now, there is no real government in Pakistan. It is said that Pakistan has two PM today and Army still controls its international relations. India should not expect any concrete response from Pakistan till the 2018 general election. Pakistan is very much occupied with its internal issues and may not have the political will to deal with India & Afghanistan before the national election.
But we must remember irrespective of India-Afghanistan good relation & trade, Afghan economy can't attain its full potential unless Afghan-Pak relations are good. You can't change your neighbours. These interim measures can put pressure on Pakistan to normalize its relations with Afghanistan & India. An overland trade route between Kabul to Delhi via Lahore would boost the economy of all the three countries. Afghanistan & Pakistan can serve as India's gateway to Central Asia & beyond and vice versa. Remember last time when Kabul Lahore & Delhi was under the same government, India was the world's largest economy. We can't get united but we can open our borders for the free flow of people & goods. Such dreams are herd to even think today but a golden era would come to our region also some other day.
The views and opinions expressed in this article are those of the author and do not necessarily reflect the views of The Kootneeti Team