CECA Negotiations between India and Australia Planned for June and July, Says Foreign Secretary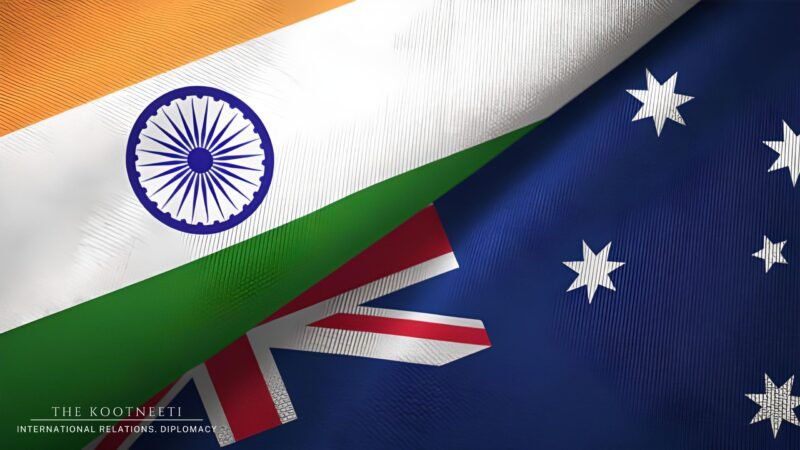 In a recent press briefing on Prime Minister Modi's visit to Australia, Foreign Secretary Vinay Kwatra provided an update on the Comprehensive Economic Cooperation Agreement (CECA) negotiations between India and Australia. Kwatra announced that the next rounds of negotiations are scheduled to take place in June and July, respecting the established deadline for CECA discussions.
Kwatra acknowledged the progress made in the discussions, particularly after the recent launch of the India-Australia Economic Cooperation and Trade Agreement (IndAusECTA). He highlighted the swift advancement in talks, with both countries exploring not only the full utilization of benefits available under the ECTA but also discussing further possibilities for comprehensive economic cooperation.
The IndAusECTA came into effect on December 29, 2022, following its signing on April 2, 2022, and subsequent ratification on November 21. After a 30-day notification period, the agreement officially entered into force. Building upon the ECTA's framework, India and Australia are now engaged in negotiations to expand its scope through the CECA.
While Kwatra confirmed the upcoming negotiation rounds, he also emphasized that market access is a complex topic requiring meticulous consideration. Discussions on market access encompass goods, services, and capital movement, involving professional negotiators who delve into detailed analyses.
Earlier this year, Australian Prime Minister Anthony Albanese expressed the commitment of both nations towards achieving a Comprehensive Economic Cooperation Agreement. Albanese underscored the importance of people-to-people connections as the foundation of the bilateral relationship, noting that high-level contacts have further strengthened cooperation across various sectors.
The bilateral trade between India and Australia reached approximately 27 billion dollars in 2021-22, and it is projected to exceed 45 to 50 billion dollars by 2035. In March, Union Minister of Commerce and Industry Piyush Goyal and Australia's Minister for Trade and Tourism Don Farrell held discussions to enhance the bilateral economic relationship. They addressed the implementation of the ECTA, ongoing CECA negotiations, and the development of two-way investment.
Additionally, during Prime Minister Modi's meeting with Prime Minister Albanese in Sydney, the focus of their discussion regarding the Russia-Ukraine conflict centered on its economic impact, particularly on developing countries. Kwatra highlighted concerns related to food security, inflationary pressures, and energy uncertainty, emphasizing the burden placed on developing nations in planning their energy security.
Furthermore, discussions between the two leaders encompassed regional matters of significance, including the Quad framework comprising Australia, India, Japan, and the United States. The Prime Ministers deliberated on shaping a positive agenda in the Indo-Pacific region, emphasizing the principles of a free, open, stable, and prosperous Indo-Pacific.
As the CECA negotiations progress, India and Australia continue to deepen their economic cooperation and explore avenues for greater regional collaboration.
The views and opinions expressed in this article are those of the author and do not necessarily reflect the views of The Kootneeti Team