India – Flag bearer of Clean and Green Energy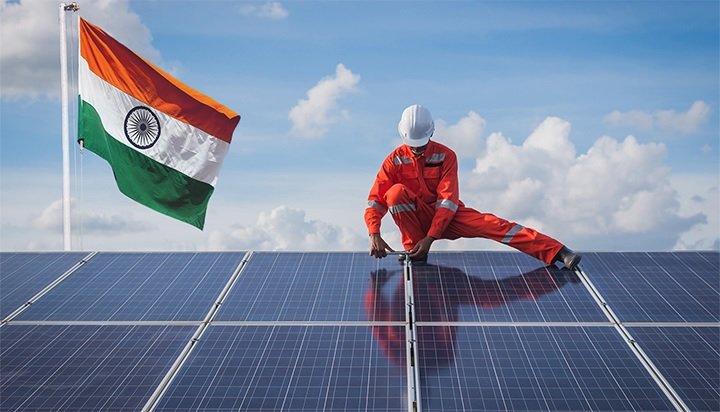 It is projected that by the year 2030, India will become the world's third-largest economy. However, this also indicates the massive power consumption needs of the country in the coming years. The question to be asked is whether this growth is sustainable or does it come at a cost. 80% of the energy produced is through coal, oil, and biomass. But these sources pose a serious environmental challenge before us. In addressing climate change and mitigating it, India needs to switch to renewable energy at the earliest. The Just Energy Transition Partnership (JETP) aims to transition India to cleaner and renewable energy for a cleaner and greener future. The plan is to define how G20 can catalyse the process of the green transition and reduce the country's dependence on fossil fuels for its energy needs. With the world's largest population and sixth-largest growing economy, India has to ensure coordination and cooperation among various domestic and international agencies. It will be a big challenge for this task force.
India's energy consumption has more than doubled since the year 2000. What's more, according to reports, India contributed 7% of global CO2 emissions in 2018! Coal consumption for power generation is responsible for more than half of the country's carbon dioxide emissions. India's first step in this direction is to scale up the production of LED lighting bulbs and transition to solar energy for thermal sources. LED bulb use in the home, as well as the replacement of traditional CFL bulbs, is not only cost-effective and efficient but also environmentally friendly. It prevents harmful effects such as neurological disorders caused by mercury pollution. In making the world a cleaner place for future generations, India signed the Minamata Convention in 2018 and pledged to phase out mercury-based products with partner countries. In pursuit of self-reliance, India decided to revolutionize the production and adoption of LED Lights. LED bulbs have also contributed to exports, employment, and economic growth. In FY 2018-19, India exported 5 billion units of LED bulbs. The current market size is US$ 3.4 billion and is projected to upscale to US$ 11 billion by 2028. Currently, India is the second-largest producer of these lights.
During COP26 held in Glasgow, Prime Minister Narendra Modi pledged to increase Indian green energy power production by 500 gigawatts. Moreover, 2030 is the benchmark for 50% of energy production in India done by renewable energy. India has effectively capitalized on this by using its sparsely populated deserts to its advantage. Bhadla Park in Rajasthan is one such fine example. It receives sunshine for 325 days a year. The government constructed a solar park spread over 5700 hectares in this region which can produce 2245 MW of energy making it the world's largest solar park.
Taking steps towards a greener future is not an option but a necessity for India in the current scenario. According to experts, India is one of the most vulnerable countries to be impacted by climate change. Therefore, we need to decarbonize the energy sector to the maximum possible extent as soon as possible. As per IEA, even though India faces many challenges, its performance has been impressive. India is becoming aware day by day and citizens are becoming climate conscious. The government has incentivized the renewable energy sector effectively for private and public firms. In the coming times, India can be seen as emerging powerhouse of renewable energy.
The views and opinions expressed in this article are those of the author and do not necessarily reflect the views of The Kootneeti Team