G20 – Crossing Geopolitical Barriers to create new channels of Friendship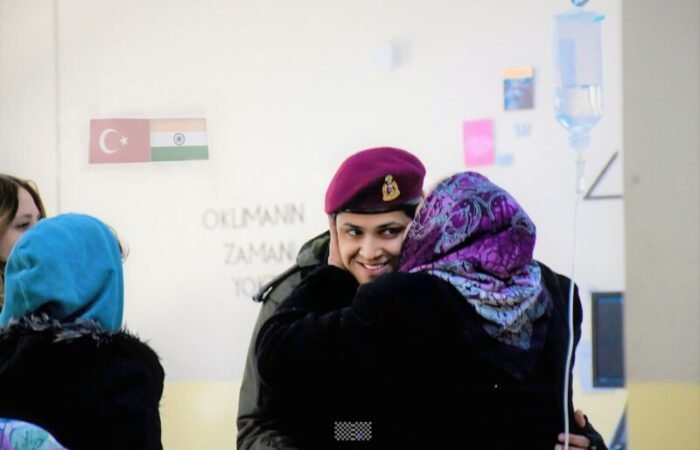 The dawn of 6th Feb 2023 witnessed devastating earthquakes striking Turkey's southernmost areas and Syria. Jostled between the Anatolian, Arabian, Eurasian, and African plates, the region suffered parallel tremors reaching newer heights on the Richter scale of 7.5 and up. With major earthquakes hitting once in 1999 and 2011, it is believed that poor policy development and urban planning proposals put by the government did not necessitate any additional steps to adopt mitigation measures which led to another catastrophe at present. Gaziantep and Hatay were severely impacted with cities like Kahraman Maras, Göksun, Nurdağı and more have been razed to the ground. With people still trapped under the debris, the authorities fear the death toll is expected to cross nearly half a million as per the official records. WHO speculates over 23 million have been affected and displaced by this earthquake with Syrian refugees being affected the most. The civilian infrastructure is not supportive to rescue people, especially since the nearby hospitals have been ravaged. Destroyed medical infrastructure along with severely damaged communication lines made it difficult for the people to receive the necessary healthcare assistance. It created a new challenge for health officials to ensure an epidemic doesn't break out during these tough times. 
Despite the past diplomatic standoffs in the United Nations and contemporary controversial statements issued by Turkish government officials on India's internal matters and Kashmir, the relations with Türkiye had been at a standstill. With the earthquake disaster in place, G20 nations under the Presidentship of India emerged as a selfless alliance that came forward to help and support Türkiye.
In the spirit of  Vasudhaiva Kutumbakam, India chose humanity to stand as one over a political disagreement. Asserting the Global Commons, the National Disaster Response Force (NDRF), along with 60 Para Field Hospital of the Indian Army, was tasked to provide medical assistance and aid in search and rescue efforts. This overseas HADR mission is named "Operation Dost".
The Republic of Korea and Mexico sent in their search and rescue teams. Mexico had also sent a team of specially trained rescue dogs to search for survivors in the pile of debris. South Korea also pledged a sum of $5 million in humanitarian assistance. Australia has sent 72 urban rescue specialists to help in rescue operations and help the authorities rebuild the city. These specialists will also help assess various buildings at risk with damaged foundations due to the earthquake.
Australia also assured Türkiye it to assist in rebuilding and provide the Turkish authorities with all the necessary help. Indonesia has made an expert team from its various disaster response units to send to Türkiye and assist in the ongoing rescue efforts.  This shows commitment towards each other by the nations that are part of MIKTA which is a cross-regional grouping of the member nations of the G20. The prompt and selfless response of these nations has saved many lives by rescuing and providing life-saving medical assistance to the people stranded in the debris.
This has proved the G20's commitment to stand by its member countries in the calamity which has further strengthened its global standing relevance to act as a catalyst of development and global peace. These prompt actions by other nations were termed "earthquake diplomacy", by some experts. This is also a matter of future discussion what are the new avenues of cooperation between Türkiye and the world, and how will the changing dynamics of diplomacy will shape the future of the world
The views and opinions expressed in this article are those of the author and do not necessarily reflect the views of The Kootneeti Team