G20 Infrastructure Working Group Meeting Kicks Off in Pune: Charting a Course for Sustainable Cities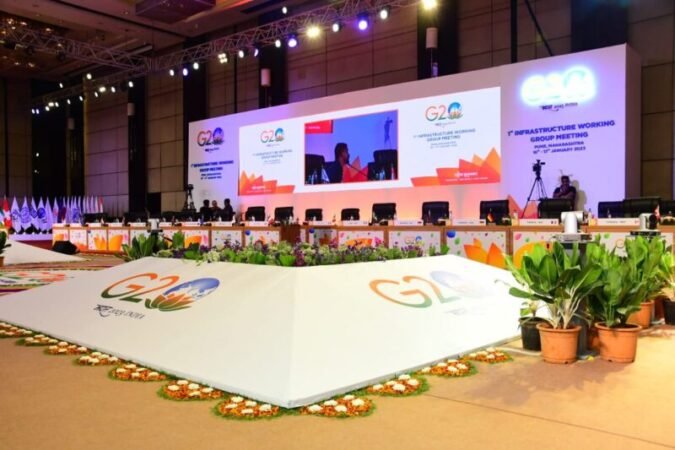 The G20 Infrastructure Working Group (IWG) meeting is all set to begin today, January 16th, in Pune, India, under the Indian G20 Presidency. The meeting will bring together member countries, guest countries, and international organizations invited by India to discuss the 2023 Infrastructure Agenda. The forum will be co-chaired by the Department of Economic Affairs, Ministry of Finance, Government of India, along with Australia and Brazil. The theme of the Indian G20 Presidency, "One Earth, One Family, One Future," will serve as a guiding principle for the discussions on building resilient, inclusive, and sustainable urban infrastructure.
The flagship priority for discussion during the meeting will be "Financing Cities of Tomorrow: Inclusive, Resilient, and Sustainable." This theme will focus on various aspects of making cities economic centres of growth, financing urban infrastructure, building future-ready urban infrastructure, directing fiscal investments for unlocking private financing for energy-efficient and environmentally sustainable infrastructure, and mitigating social imbalances. A High-Level Workshop will also complement the meeting on the same topic.
The G20 Infrastructure Working Group aims to discuss the challenges and opportunities facing cities and chart a course for making them more livable. The discussions will focus on various aspects of infrastructure investments, including developing infrastructure as an asset class, promoting quality infrastructure investment, and identifying innovative instruments for mobilizing financial resources for infrastructure investment. The outcomes of the Infrastructure Working Group feed into the G20 Finance Track priorities and promote infrastructure development.
The Ministry of Finance will lead the G20 Infrastructure agenda to ensure that the G20 acts as a global prime mover for envisioning new ideas and accelerating collective action. The Pune meeting will also be accompanied by several Jan-Bhagidari initiatives by the Pune Municipal Corporation and other Pune city stakeholders, including lectures on G20, a seminar on 'Making Cities Future Ready and Importance of Urban Development', a G-20 cyclothon, a motorbike rally on National Youth Day, Swachhata drive and model G20 discussions in the educational institutions. The initiative aims to involve people from all walks of life in the whole talks happening around the G20 meeting.
The views and opinions expressed in this article are those of the author and do not necessarily reflect the views of The Kootneeti Team