Challenges Forum: Peacebuilding in 21st Century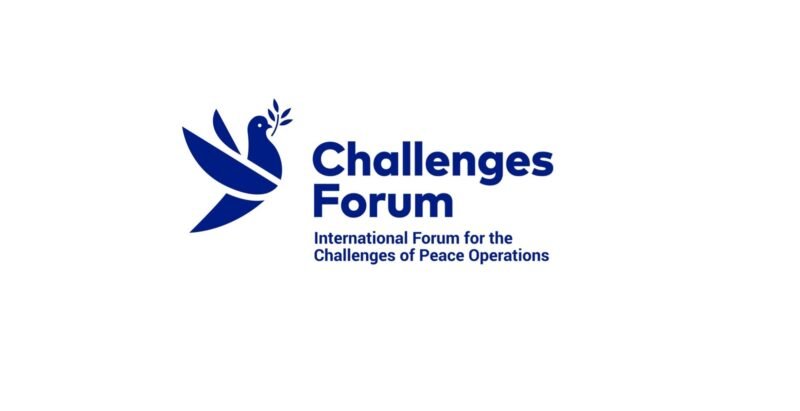 The International Forum for the Challenges of Peace Operations – Challenges Forum – is a global partnership of 50 peace operations organizations and departments in 24 countries. It is a strategic and dynamic platform for constructive dialogue among leading policymakers, practitioners and academics aiming to shape the debate on key issues and developments facing peace operations.
Role of the International Community in addressing the challenges of Peacekeeping
Challenges faced in regional conflicts around the world during the 1990s called for intensified efforts to analyse and reflect on the international community's role in a new context. The Challenges Forum was founded in 1996 by Ms Annika Hilding Norberg, in close cooperation with the Swedish Defence College, Russian Public Policy Centre, Institute of Diplomacy of the Hashemite Kingdom of Jordan and the North Atlantic Treaty Organization (NATO); with USI as a founder member. Today Challenges Forum has a global partnership with 24 countries and about 50 peace operations organisations.
It has emerged as an international platform for a constructive dialogue on UNPKO, to bridge the divide between policy and operational levels; and to create shared understandings among UN and regional organisations, member states, troop and police-contributing countries; and host countries. Daily operations are led by the Challenges Forum International Secretariat (CFIS), and, since 2003, is hosted by Folke Bernadotte Academy (FBA), Stockholm, Sweden – the Swedish Agency for Peace, Security, and Development – in cooperation with the Swedish Armed Forces, and Swedish Prison and Probation Service. Ms Annika Hilding Norberg was the Director of the International Secretariat from 1996-2017, followed by Dr Björn Holmberg till May 2021 and Pernilla Ryden since June 2021. Mr Jean-Marie Guéhenno, former USG DPKO is the Patron and Mr Per Olsson Fridh is the Director-General of Challenges Forum.
The Challenges Forum organises a range of innovative events, workshops and seminars for partners and other stakeholders on UNPKO.
The Annual Forum is the Challenges Forum's flagship event, and is hosted by Partners In rotation; reflecting on doctrinal, policy, strategic and peripheral issues leading to cohesive policy recommendations.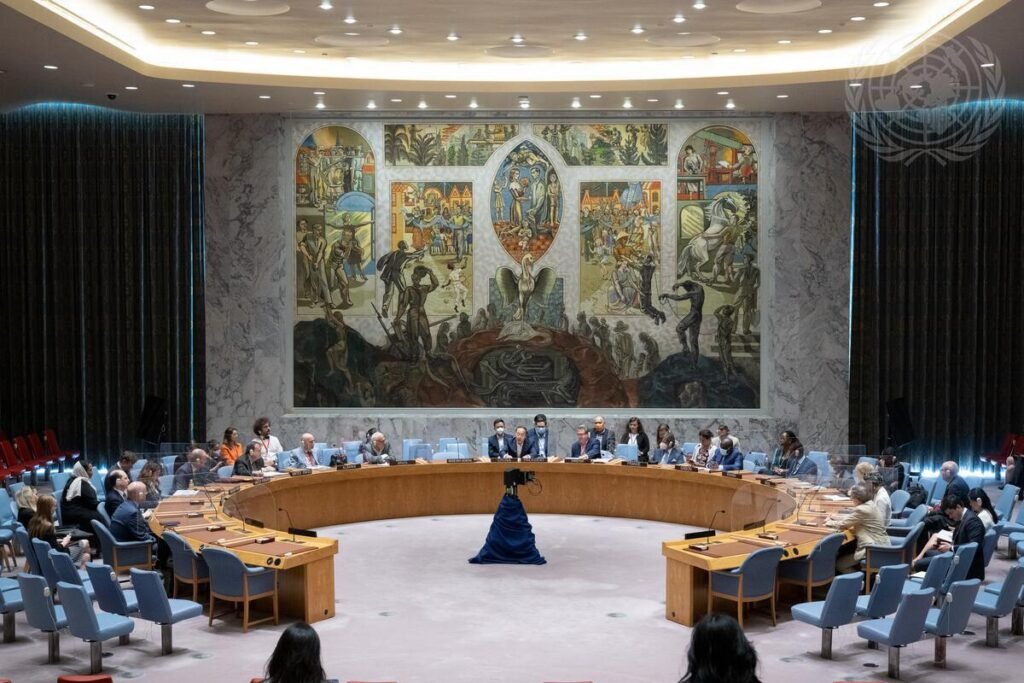 Approaches
To contribute to the enhancement of the international capability and capacities to plan, conduct and evaluate peace operations;
To contribute to the implementation of global initiatives, including Challenges Forum recommendations and guidance.
To be a thought-provoking, and innovative global network sharing knowledge and good practices, and creating bridges between different key actors, dimensions, and approaches such as: Civilian – military – police; UN – UN Member States including the UN Security Council P5 countries (Russia, China, US, France, UK) and troops- and police-contributing countries (T/PCCs) – regional organizations -host countries of peace operations; Theory- policy – practice;
Principles
To contribute to the work of peace operations in strengthening good governance, rule of law and human rights;
To contribute to gender-responsive peace operations;
To be an inclusive global platform with a broad and balanced representation;
To convene an impartial and informal space for dialogue to contribute to shared understanding, and generate innovative ideas and results towards more effective peace operations;
To seek to mitigate the environmental effects of our global work, e.g. through use of digital approaches on our platform.
Timeline of events analysing the challenges faced in regional conflicts around the world:
1999-2002
Between 1999 and 2002, a series of Challenges Forum-initiated events were conducted that focused on United Nations peacekeeping policy and reform. They attracted military as well as civilian personnel and researchers in the field of peace operations. 230 organisations in 50 countries were represented. A concluding report, Challenges of Peace Operations: Into the 21st Century, was presented to the United Nations Secretary-General at a high-level seminar in New York. It addressed 14 areas of inquiry with 69 recommendations directed at troop and police-contributing countries to peace operations.
2003-2008
The period saw an increase in the number of Challenges Forum partner organizations as part of a wider global constituency. A set of issues identified in the 2002 report were addressed under the overarching theme Meeting the Challenges of Peace Operations: Cooperation and Coordination. Examples of topics addressed were Regional dimensions of peace operations; the Rule of law; and Education and training.
2006 marked the formalisation of the partnership into The International Forum for the Challenges of Peace Operations. The establishment of the Challenges Annual Forum as main yearly event followed in 2008, another significant milestone in this period. It was hosted by the French Ministry of Foreign and European Affairs and the French Ministry of Defence as part of France's EU Presidency agenda.
Partner organizations in cooperation with colleagues in their regions host all but one of the workshops in the ensuing series (2006-2008).
2009-2015
In consultation with UN DPKO, the Partnership conducts a study to operationalize UN Principles and Guidelines for mission purposes in ten workshops and meetings (2009-2011). The Challenges Forum Considerations for Mission Leadership in UN Peacekeeping is published and used globally in senior mission leadership courses.
Challenges Annual meetings were hosted by Egypt, Switzerland and Argentina (2011-2013).
In 2014, the Challenges Forum contributes to the consultation process in support of the High-level Independent Panel on Peace Operations through Challenges Annual meetings in China and Armenia, and through a Challenges Forum seminar in the US.
2016- Present
The 20th Anniversary of the Challenges Forum's Partnership was held in recognition of challenges and achievements in UN Peace Operations in recent years. The Partnership's focus is steadfast to make peace operations more effective and to meet the challenges of the 21st Century.
2017 marked the launch of a revision of the Challenges Forum partnership's UN Peace Operations leadership guidance, Considerations for Mission Leadership in United Nations Peacekeeping Operations. The Considerations Study was first published in 2010 and has since then been used globally in senior mission leadership courses in the UN, AU, EU, ECOWAS and by national governments.
The Challenges Forum Strategy 2019-2023 was adopted on 27 June 2019 by the Challenges Forum Partner Meeting at Montreal, Canada; with the aim to create an overall framework for the Partnership's Road ahead in the coming years. The strategy presents the vision, mission, principles, and approaches of the Challenges Forum Partnership, and defines its strategic objectives for 2019-2023. The two most important strategic objectives, or results, that the Challenges Partnership wants to contribute during 2019-2023 are:
Strategic Objective 1: Effective implementation of the development and reform of UN peace operations and related regional partnerships
Strategic Objective 2: UN and regional partners have more effective mission leadership and strategic & operational management capacity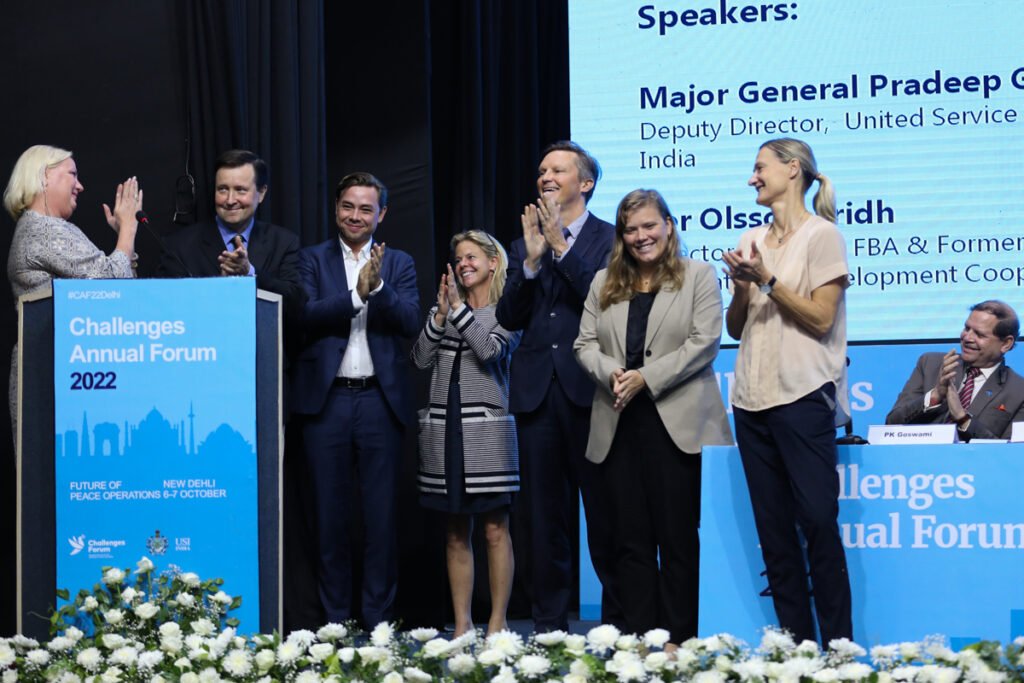 Challenges Annual Forum 2022
Challenges Forum conducted its annual flagship event Challenges Annual Forum 2022 (CAF22) on Future of Peace Operations during 6 & 7 October 2022, at United Service Institution (USI) of India, New Delhi, India. The 2-day brainstorming discussed how future multilateral peace operations can remain relevant and play a positive role in addressing emerging peace and security challenges.
CAF22 was based on the theme "Future of Pace Operations". The three sub-themes were chosen for extensive deliberations during the two days:
Place for Preventive Deployment in Diplomacy
Protecting the Protectors
Protection of Civilians in Peace Operations.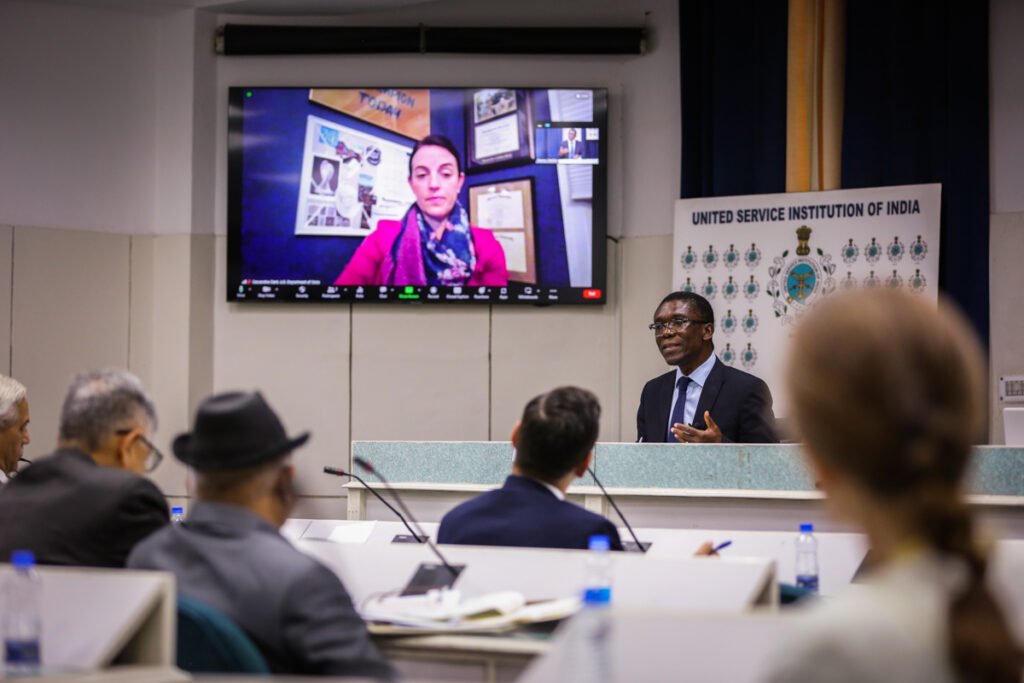 Key Takeaways:
Recommitment to UN principles, norms, and values: In a world of growing polarization with critical converging threats to international stability, the 'New Agenda for Peace' is vital to re-energize multilateral peace and security and to obligate Member States to uphold the UN Charter.
Primacy of politics: Sustainable political solutions addressing underlying causes of conflict should continue to be at the core of peace operations. In supporting host states, field missions should be careful not to unintentionally impede incentives for national peace processes.
Out-of-the-box thinking: The 'New Agenda for Peace' constitutes a momentum to advance a more comprehensive and integrated approach to international peace and security. Creative thinking is needed to update existing tools and frameworks and make better use of the full spectrum of peace operations across a range of instruments, including preventive deployments and special political missions.
Flexible and well-resourced peace operations: More creative and adaptable mandates will allow fit-for-purpose field missions with the operational freedom and flexibility to effectively adjust to fast-evolving threats, needs and contexts. Mandates need to be matched with adequate resources – a severe lack of funds and equipment are directly affecting the performance and credibility of peace operations.
Digital transformation: Strategic foresight through timely, integrated data and digital technologies will significantly improve the performance as well as the safety and security of peace operations.
Placing people at the centre: Effective protection of civilians is important for the credibility of peace operations. Mission planning and operational responses need to be strengthened through community engagement and a better understanding of local needs. Perception studies should be conducted and used more systematically to measure mission effectiveness in the eyes of local populations. The role of youth and women in peace operations is essential and needs to be further enhanced.
Limits of peace operations: It is important to acknowledge the limits of peace operations, particularly in UN mission settings with lighter footprints without the deterrent capacity to protect civilians.
Partnerships: Regional organizations and security arrangements play important roles in the maintenance of peace and security. It is crucial for the UN to continue developing effective ways to engage with regional organizations, including on questions of capabilities, financing, but also norms and principles. Given the cross-border nature of many conflicts, regional mandates for peace operations should be considered when needed. UN engagement with ad hoc regional security arrangements needs to be based on clear common political objectives.
Containment of mis- and disinformation: Better and more skills, tools, and resources are needed to understand digital social media landscapes to avoid growing threats to peace operations. Field missions need to become better in containing mis- and disinformation, and leverage opportunities for strategic communications through storytelling based on everyday efforts of peace operations.
Safety and security: Increased attacks on peacekeepers in field missions are alarming and directly affect their ability to engage with and protect local communities. Further support to mission leaders and a greater understanding of attack patterns can help tailor more effective responses and improve mission performance.
The views and opinions expressed in this article are those of the author and do not necessarily reflect the views of The Kootneeti Team