Role of Strategic Communications and Leadership in UN Peacekeeping Missions
Over the last decade, technological advancement has witnessed the digital revolution marked by the expansion of the Internet that has accelerated in every sphere of life.
Digital revolution and innovations have served as a backbone in various spheres that have impacted people's everyday lives. Nevertheless, this advancement has not been very well received by United Nations Peacekeeping Operations globally.
In response, UN missions have seen a paradigm shift in their communication approach. It calls for a cultural change that recognises strategic communication and resilient leadership that ensures effective decision-making that adopts a preventive approach to the UN Peacekeeping missions. Furthermore, it implies a test of how the UN offers resources to train its personnel to ensure they have the required skills and capabilities to adapt to and adopt these rapid changes in the strategic communication system.
It is crucial to highlight that strategic communication is not new in UN Peace operations. However, it has gained prominence due to the ongoing changes in the technological advancements that have led to new forms of violence, thereby ensuring the safety and security of peacekeepers. The 2020 communication strategy of the UN represents a cultural shift that fosters information robustly and transparently at all levels to disseminate information to local, regional, national and international stakeholders.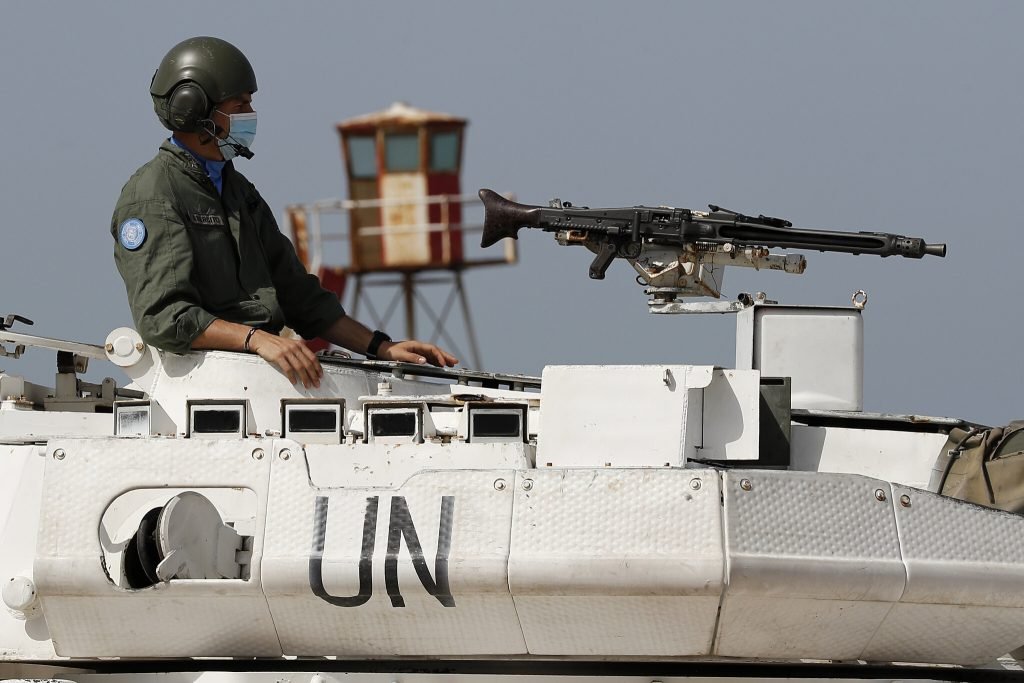 Role of Strategic Communication
The United Nations peacekeeping operations recognized that Strategic Communication is an essential tool to reduce violence and sustain peace. Strategic Communication offers a two-way channel (i.e.) both messaging and listening through different media platforms by diverse audiences, especially local partners.
Strategic Communication sets a new dimension that offers new capacities to share with the audience to explore external and internal challenges that peace mission faces. Therefore, strategic communication presents a new way of communication for the organization to fulfil its mission.
The UN System marked the shift towards strategic communication in the early 2000s following the Brahimi Report that placed Information and Communication capacity at the highest pedestal of strategic management.
The High-level Independent Panel on Peace Operations (HIPPO) observed in a report in 2015 that peace missions often struggle to communicate their information to different audiences, especially the local partners. Thus, it was accepted that missions need to make better use of technology and train their leaders to communicate the information nationally and globally effectively.
Henceforth, the Department of Global Communication 2020 developed its first global communication strategy intending to foster transparency and a culture of communication at all levels to achieve the mandates of the peace missions directly and indirectly. (Fig1.1)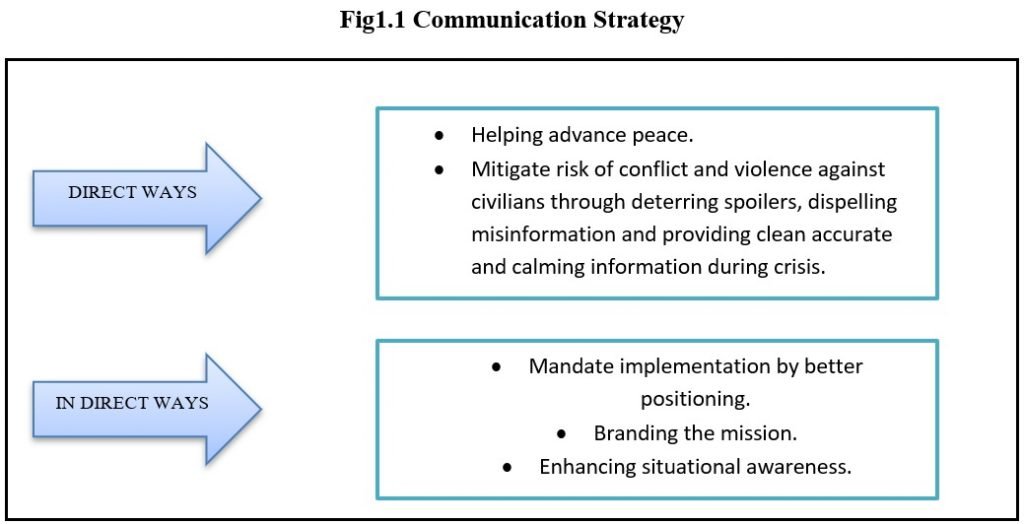 In addition, Strategic Communication and Public Information Policy developed by the UN in 2016 provide a blueprint for UN peacekeeping operations. The policy presents three objectives of Strategic Communication:
To build confidence in the peace process, understanding and responding to public sentiment.
Support for mission mandates among host countries: Through reputation management.
Manage threats by countering inaccurate media information to reduce the risk to personnel and minimize the impact of the crisis.
The e-Diplomacy can help transform Innovation and Technology for enhanced research that fosters internal and external communication and knowledge management to achieve the objectives of Strategic Communication.
The Technology in Peacekeeping Initiative partnership presents a new association with OSID, OICT and DOS that has lined up technological and innovative capacities in the field mission since 2014.
In addition to this. International Symposium, one of the core forms to share information on field technology and develop new partnerships for the peacekeeping community that align with the initiative UNC4ISR (Command, Control, Communication, Computers, Intelligence, Surveillance, Reconnaissance) Academy for Peace operations.
2020 Strategy for Digital Transformation of UN Peacekeeping initiative focused on promoting innovation, data-driven and technology-enabled peacekeeping to ensure their safety and security is well highlighted in Action for Peacekeeping Plus (A4P+), 2021.
Peacekeeping should adopt an approach that marks a shift based on Information, Engagement and Advocacy to achieve its mission. (Fig 1.2)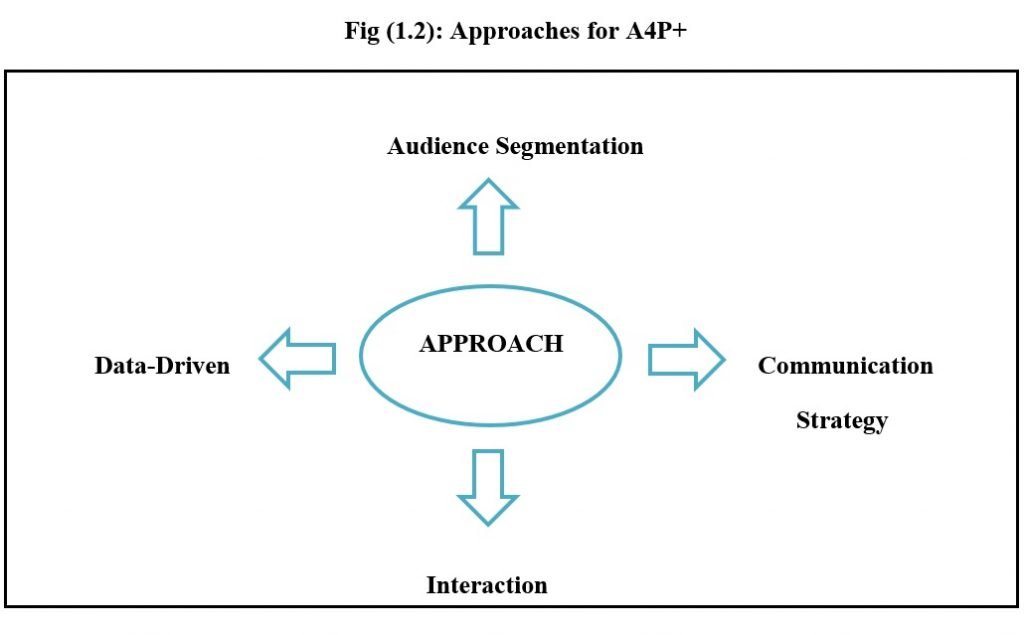 In addition, it should focus on using crowdsourcing platforms and interactive SMS blasts, for example, UNICEF, Rapid Pro and U-Report.
One of the critical challenges to achieving strategic communication is that this field is fast evolving, and it should ensure that it must train the peacekeepers to use the technology to provide a cohesive approach.
Cultural Awareness
UN marks a shift toward the effective and transparent use of technology that calls for a culture of Innovation and accessible information that helps resolve issues intelligently. However, building a culture of Innovation lacks institutional responsibility. There is no department to promote the culture of Innovation and integrate them with the peacekeeping missions. Therefore, 21st-century peacekeeping operations must focus on building information systems rather than increasing manpower on the ground.
The most significant barrier is the behaviour of the member states that it is time-consuming and too costly. It is high time that member states must understand that traditional diplomatic tools will no longer suffice in the age of digital diplomacy.
Leaders must welcome the culture of Innovation supplemented to ensure that UN personnel are recruited with specific skill sets. In addition, member states and other departments must outsource training needs to achieve peacekeeping mandates more effectively and resiliently.
The transition from traditional tools to communication systems will take time. Therefore, leaders must ensure that peacekeeping personnel have access to the course that trains them to understand the information system and its operation in peace missions.
To successfully implement this, the UN, with other departments, including DPKO and DFS, must at least assess this uniformed personnel through short courses that fulfil their predeployment training requirements. In addition, the innovation culture must reflect in the personnel deployed on the field missions. Establish UN radio that partners with local radios to convey messages for rapid deployment of strategic messaging to the personnel.
For instance, United Nations Missions in Kosovo (UNMIK) used Radio Ophelia to promote loped content through computer transmitters. UN can take notes from the Radio France International (RFI) model where looped content can be fled into any enabled transmitter via satellite with low bandwidth to support the information-led operations.
Hence, the UN must conduct regular and transparent dialogue with all the stakeholders and continuously strive to build effective and resilient local partnerships to achieve its mission mandates that ensure political transparency.
Planning and Leadership
Peacekeeping operations strive to achieve clarity, direction and professionalism to ensure international peace and security. However, it is essential to understand that plans do not work as planned; thus, strong leadership is crucial to adopt and adapt to the situation. According to the M/o External Affairs, more than 5000 personnel are deployed across 9 UN peacekeeping missions. As a leader, they should possess KSAOs (Knowledge, Skills, Abilities, and other characteristics) to execute the plan, but if operational procedures fail, planning contingencies is essential. Hence, leaders should follow the Assessment, Prepare, Equip, and Train to hold the mission. The significant deficiency that gripped the UN missions is the lack of interoperability. Therefore, it calls for standard communication protocols discussed with lateral and subordinate, civil-military, host government and especially the local population to ensure a holistic approach to managing peacekeeping operations.
The mission is successful only when strong leadership is complemented with more accountability guided by strategic communication to exploit the technology for addressing the strategies outreach and better situational awareness within missions and with other actors both at UNHQ and in the field.
In addition, to ensure effective communication, it must adjust mission budgets to public information to provide information transparency to the personnel deployed at the mission and beyond. Therefore, the leader must possess Six Ms to ensure effective strategic management.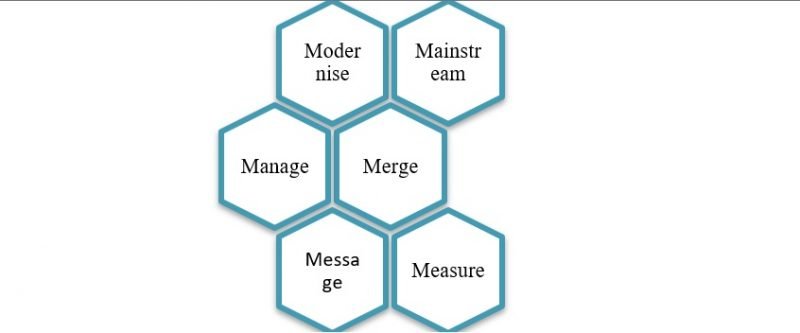 In addition, India's deep commitment to protecting the Protectors is reflected in the adoption of the Resolution on Accountability of Crimes against UN Peacekeepers adopted by the Council. In addition, the Presidential statement on Technology for Peacekeeping reflects that India has realised the importance of technology, which is reflected in a launch of a platform for peacekeepers called UNITE Aware to implement the UN peacekeeping missions mandates. Hence, leadership is solely responsible for implementing the UN peace operations mandates.
The views and opinions expressed in this article are those of the author and do not necessarily reflect the views of The Kootneeti Team