From Naya Pakistan to Old Pakistan: Challenges ahead for Shahbaz Sharif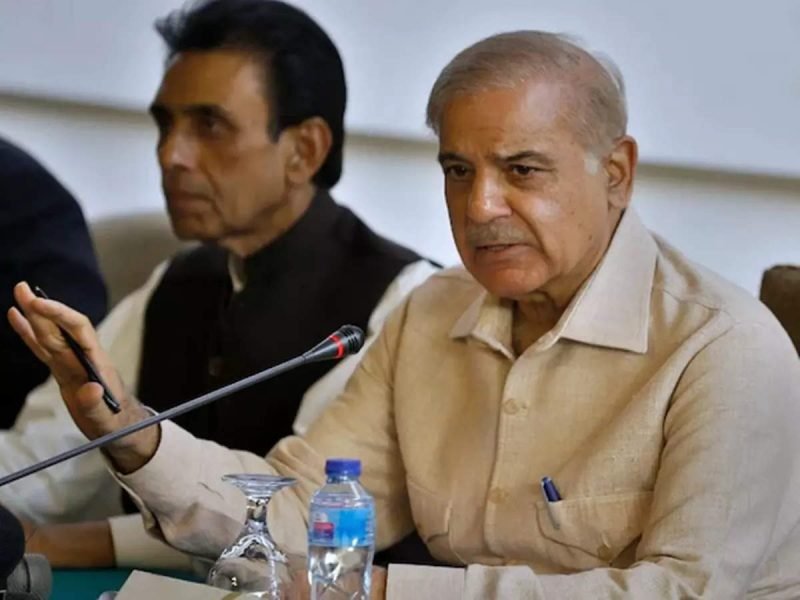 The predictable fall of Imran Khan led government ensued the passage of no-confidence motion at Parliament of Pakistan on April 10th. Contrary to the expectation of opposition parties and political analysts, the ouster of Imran Khan was not smooth, with Khan's ego preventing him to concede the defeat with grace. As a last ditch battle Imran and his loyalists made numerous efforts to kill the time and try save his government from ignominy of facing no-confidence emotion. The former PM even went to the extent of floating the foreign interference (particularly by US) theory, working for ouster of his government. However, all such attempts went in vain once the Supreme Court of Pakistan made the parliamentary Speaker's decision to cancel vote of confidence as null and void.
Shahbaz Sharif, who became the 23rd PM of Pakistan with the consensus of the erstwhile opposition political parties, faces arduous tasks, including extricating Pakistan out of economic mess, engulfing Pakistan since assumption (2018) of power by Imran Khan. Shahbaz would also need to revisit the foreign policy to attain positive outcomes for the benefit for Pakistan's overall development.
For Pakistani people, the year 2018 had brought an array of hope as they saw Imran Khan's PTI as an alternative to the dynastic and feudalistic parties viz. Pakistan Muslim League-Nawaz (PML-N) and Pakistan People's Party (PPP). Interestingly, the outcome of 2018 general elections were not widely accepted in Pakistan's political spectrum as it was claimed to be influenced by Pakistan's Army. Notwithstanding these allegations, citizens especially Pakistani Youth harbored great expectations from Imran Khan's government. The key driver of Khan's success in 2018 was the method and content of communication. Khan successfully exploited the perception among ordinary voters that their economic woes were directly attributable to the wealth accumulated by corrupt politicians. This very narrative also favoured to the army which overtly position itself as an anti-corruption watch, through covertly it remains in de facto control of the government as well as National Accountability Bureau (NAB) and every decision or transaction passes only after its consent.
While promising 'Naya Pakistan' in 2018, Imran Khan's narrative, successfully conveyed the economic mismanagement in simple but convincing terms to the masses. He made the voters believe in his honesty and deftly projected his image of a genuine and trustworthy leader, who could lead them to the path of affluence. Khan had promised to regenerate the dwindling foreign exchange and recover billions of dollars from the off-shore accounts of 'corrupt' politicians. He had also assured to tap billions of savings of Pak Diaspora and induce fresh investments for economic revival by projecting his genuine intentions to investors from abroad.
The promise of 'Naya Pakistan' though catapulted Khan to the pedestal of power but eventually his populist and unfeasible promises, failed to counter the harsh reality of economic woes, the Pakistan was facing. The economic prosperity, employment and other welfare benefits highlighted by 'Naya Pakistan' again faded and overtaken by the ever existing economic distress, pushing Pakistan further into enormous debt. Khan not only failed to handle the economic mismanagement and debt left by his predecessors, over the past 3 ½ years his government also failed to generate foreign exchange reserves while external loans continued to witness constant rise. Notably, during the last 6 months, it amounted to over USD 5 billion from bilateral and multilateral creditors, including from Saudi Arabia (US$ 3 billion); IMF (US$ 1 billion); and Islamic or Sukuk bonds (US$ 1 billion) . Importantly, the bonds raised the loan at the exorbitant rate of 7.95 % interest. To add to further economic woes, the federal government of Pakistan even mortgaged the Lahore-Islamabad Motorway for more loans. The worsening economic situation became evident when after re-paying the scheduled loan-payment, including from China, the foreign exchange reserves of State Bank of Pakistan (SBP) reduced (end-March) to US$ 12 billion, recording a decline of 19.5%.
Pakistani Rupee's dismal performance in the current fiscal year continued as it recorded fall of 16.57%, while Inflation rate reached at over 12 percent and external debt standing at US$130 billion (43% of the GDP). Very strangely, even in this kind of economic scenario, Khan continued making false promises to his supporters, inter alia including; generating 10 million jobs within five years; constructing five million houses for homeless; and many such other impractical promises. By end 2021 Pakistan's military establishment had got disenchanted with Khan's inefficient governance and was serious differences had emerged between the two sides over varied issues. In November 2021, Khan had a brief standoff with the army over the appointment of the new ISI chief, however Khan conceded Army's nomination of Lt Gen Nadeem Anjum as new ISI Chief. It is an open secret that not towing the line of Army has never fared well for the Pakistani Prime Ministers in the past and this time too would not have been an exception. However, unlike past, this time Pakistan army did not exert much of its influence to oust Imran Khan and it rather allowed opposition parties to struggle constitutionally for unseating the PTI government. Experts view such stance of Army as an indication of their potential detachment from the political arena. However, in short-term this may hold true, but in real terms Army certainly intends to continue retaining its dominance in Pakistan's political landscape, in the long run.
Pakistan's public is looking towards Shahbaz Sharif with lots of hope at least to get a relief from the inflation. Ahead of swearing-in, addressing the Parliament, Sharif promised to make Pakistan an attractive destination for investments and announced various sops in health and education, including reintroduction of the 'Benazir Card' (Income Support Program) and interlinking it with the education sector in a bid to facilitate people whose children go to school.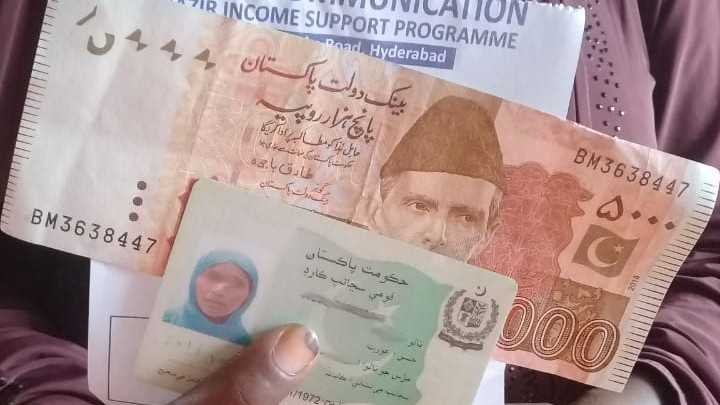 Despite high expectations from the new government, Sharif is aware that he has to confront sharp and complex realities of Pakistan's unique political spectrum. His government is an umbrella coalition of diverse parties holding different believes and ideologies in governing Pakistan. Sharif being the most respected and most experienced member of the coalition has been consensually chosen as the Prime Minister for the very reason of balancing and conciliating amongst the various parties over the important national issues. The biggest hurdle which many political pundits seem to disregard at this point is the possible friction between PML-N and PPP in coming months over their past political rivalry. However, such friction may seem far-fetched at present given the early days of the government and need to show a united face to the public, however disagreements over these two parties along with other Islamist parties cannot be ruled out. Hence it becomes imperative for Sharif to take the diverse believes into account while framing the core policies to bail Pakistan out economic as well political crises.
It may be mentioned here that as the new government will hold the power until August 2023, the political parties will be continuously in campaigning mode with PTI aiming to revive its image before 2023. As Shehbaz Sharif will be heading the nation as Prime Minister, it will be Nawaz Sharif's daughter, Maryam Nawaz, who will be assuming the campaigning responsibilities for the PML-N in the next general elections. It is unlikely that she would be allotted a portfolio in the new cabinet, given her bitter rivalry with Bilawal Bhutto in past and her confrontational stance towards PPP. Furthermore, her charismatic personality and oratory skills will help PML-N to effectively communicate Sharif's achievements, under his tenure in coming months. Amid the prevailing circumstances, with PPP president Bilawal Bhutto being appointed as the foreign minister, Bilawal's earlier anti-India speeches in contrast to Sharif's intention of forging cordial relations with India is expected to be one of the starting irritant in the foreign policy domain. Nevertheless, it is believed that Sharif through his experience, maturity and his all-inclusive approach is capable enough to steer through this trivial issue.
The relation of the new government with the Army will be closely watched by the Imran Khan led-PTI as well as by neighbouring countries, especially India and China. It is too early to discern Sharif's attitude towards Army but it is a known fact that unlike Nawaz Sharif, Shehbaz enjoys amicable relations with Pakistan's military. On the part of Army it is unlikely that it would get involved in the routine decision-making process of the new government.
On the foreign policy front, Shehbaz has already revealed his intention of having cordial relations with India but in line with the practice of respecting sensitivity of the stakeholders, including Army, public and religious groups to the Kashmir issue, Shahbaz expectedly raised the traditional pre-condition of resolution of Kashmir issue. He expressed his willingness to have dialogue with PM Modi over Kashmir issue and work together to eliminate issues like poverty, unemployment etc for mutual benefit. He was also quick to please China, stating that China has been Pakistan's partner through thick and thin. "No one can snatch Pakistan and China's friendship from us," he said, calling it a "long-lasting relation." He also expressed his willingness to accelerate the projects under China-Pakistan Economic Corridor (CPEC). Notably, given the large Pakistani diaspora in US, he expressed his government's willingness to maintain cordial relations with the US. However, like Imran Khan, he maintained that relations with US must be established on equal grounds.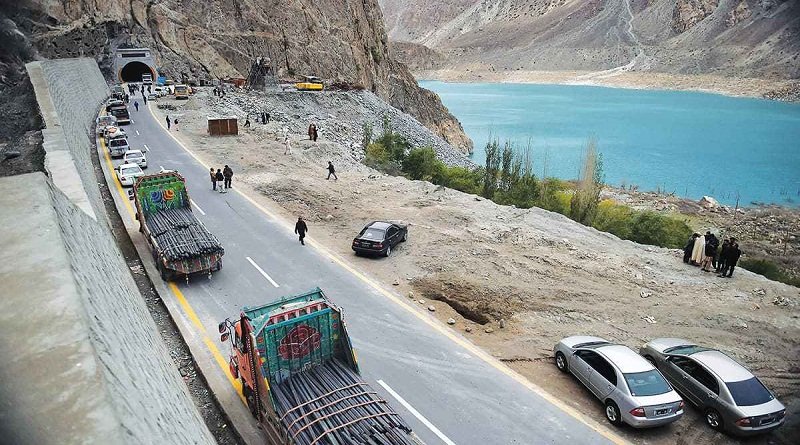 To conclude, the recent transition of power in Pakistan has once again brought hope of a better and peaceful Pakistan in Pakistani society. For Shehbaz Sharif government, which came to power on a promise to undo the wrongdoings and economic mismanagement of previous Imran Khan government, it is long road ahead of them to grapple with the stifling political environment, worsening economic situation and poor foreign policy choices. With only a year left for the general elections, it would be imprudent to expect miracles or drastic changes in Pakistan's state of affairs, however the intention and initiation of policies, will allow the public and experts to gauge the possible future of the government. It would also be interesting to see whether the parties who are presently in ruling coalition would contest independently or would prefer the ongoing arrangement in 2023. Whatever be the case, India on its part, would continue to closely follow the domestic developments of Pakistan along with its foreign policy and would hope to revive the cordial relations with Pakistan, which would be mutually beneficial for both, especially for the latter, given its present economic situation.
The views and opinions expressed in this article are those of the author and do not necessarily reflect the views of The Kootneeti Team