If China's zero-Covid policy fails, the global impact will be severe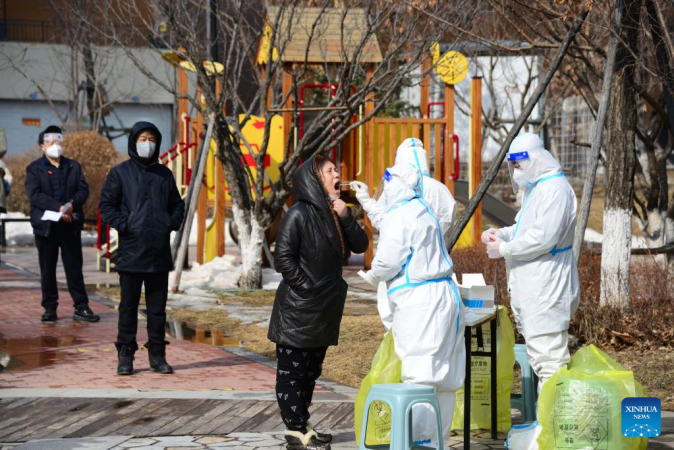 Tens of millions of people in China remain in lockdown, prevented from going to work or even, in some cases, leaving their homes. It's all part of the policy by the Chinese government to stamp out the spread of the highly contagious variant of Covid-19 known as omicron.
With factories closed across China – including in the southern tech hub of Shenzhen – economists are warning of a looming crisis, not just for China but for the whole global economy.
The Kootneeti's Indo-Pacific Editor Duncan Bartlett has been giving his perspective to the BBC.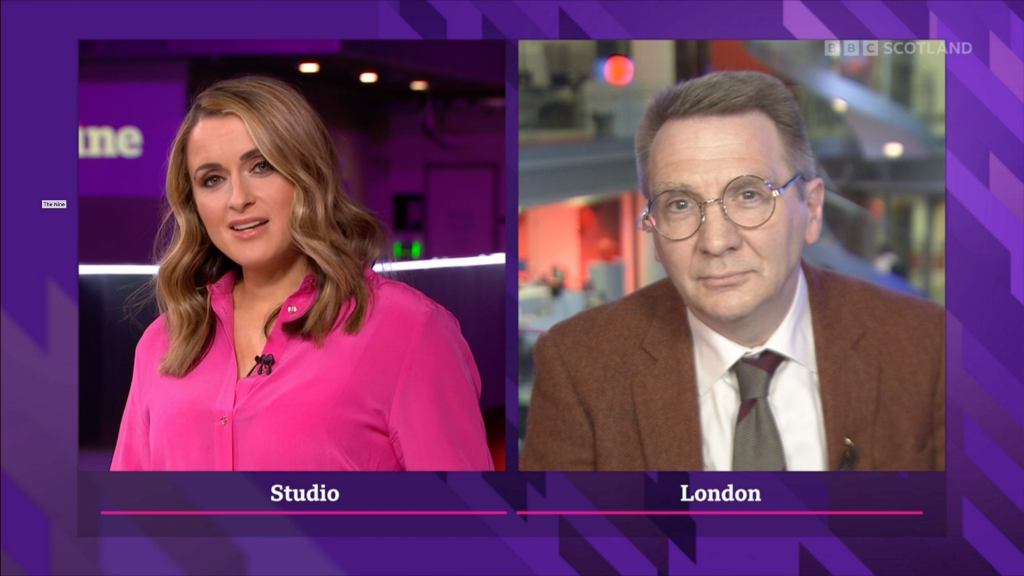 How successful has China been in containing the virus?
The Chinese Comminist Party claims to follow a system it describes as a dynamic zero covid policy but it is not able to prevent all infections. At the moment, mainland China is suffering a major outbreak of the omicron variant. Recently, around forty million people were placed under some form of lockdown, including nearly everyone living in the province of Jilin.
And China's Covid resurgence shows no sign of ending. The country has been recording up to 5,000 cases daily since March 10th, according to official figures.
Last week President Xi Jinping told members of the Politburo Standing Committee to "achieve maximum effect in prevention and control" of the recent outbreak "with minimum cost". President Xi himself has not left China since the start of the epidemic, which began in Wuhan. There's been a great deal of disruption to working life for many people. However, China is an enormous country, so it's a mixed picture. And although many people are falling ill with Covid, the death rate remains low.
They're facing a more infectious strain of Covid with omicron. Can they cope?
Omicron is a major test for the vaccination programme. Only Chinese-made vaccines have been approved for use in the country, so the key question is whether China's domestic vaccines, one produced by Sinopharm and another by Sinovac Biotech, are able to protect people. They appear to be effective at preventing severe infection and death from Covid. Yet they do not prevent infection and thus do little to stop the virus spreading.
China has approved an antiviral medicine, Paxlovid, made by an American firm, Pfizer. But there's been a bit of backlash by Chinese nationalists. Some people have been asking questions on social media such as: "If 900,000 Americans died from Covid, is this medicine any good?"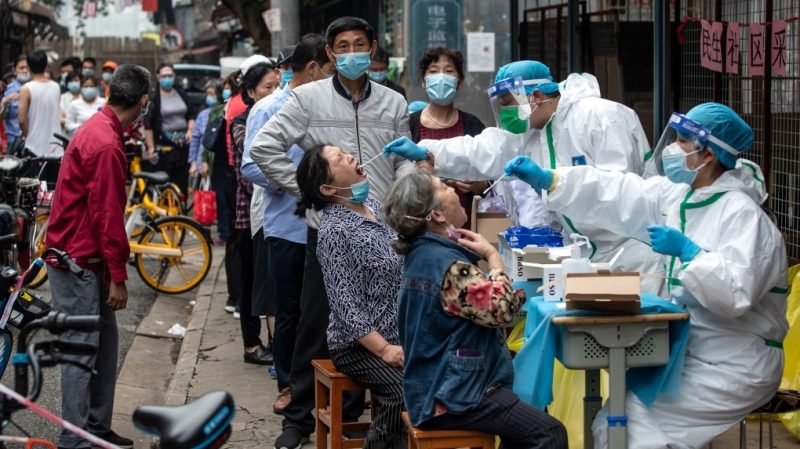 How will China be affected economically?
There are many signs the omicron wave has caused major disruption to business. Last week, Tesla halted its Shanghai factory for two days as a disease prevention measure. Shanghai Disney Resort is shut until further notice.
The risk of more lockdowns is increasing. The major investment banks which watch China closely are downgrading its economic growth, saying it could slow to 5 percent this year. That is below the government's target of 5.5 percent, which is widely seen as unrealistic.
What are the other risks to the Chinese economy?
A major concern is what would happen if China openly supported Russian military activity in Ukraine. It would surely face severe sanctions. At the G7 meeting in Brussels, Joe Biden warned China of consequences if it lends backing to Russia. The president said China knows its economic future is more tied to the west than it is to Russia.
Will other countries be affected?
As a manufacturer to the world, any disruptions to exports resulting in shortages could also drive up inflation internationally, just as central banks begin hiking interest rates.
China's leaders like to say that a steadily growing Chinese economy ensures global industrial and supply chain stability, opens up more opportunities for global trade and investment and helps with global efforts to fight the pandemic. In the domestic media, there is a strong emphasis on stability. However, in the international context, China's links to Russia are a liability. It is notably absent from the major meetings called to discuss the crisis which have been taking place in Europe this week.
***
Duncan Bartlett was speaking live to "The Nine", a television news programme from BBC Scotland.
The views and opinions expressed in this article are those of the author and do not necessarily reflect the views of The Kootneeti Team