Rejig Japan: A politico-economic conundrum
Japan is going through the phase of turmoil in two fronts; political and economic. But unfortunately it is clubbed with continuous spike in regional tensions in East Asian sphere among its three arch competitors cum rivals namely China, North Korea and South Korea. It is unfortunate to see the policy experimentation of major powers in East Asia for finding the suitable midway to lead Indo-Pacific. Japan is witnessing a rapid change in its security umbrella with inclusion of some likeminded yet variable players from far places. In mid of the political and economic challenges Japan is facing from last three years promptly, the majority government is losing its fervour among the populace which is scaled up by COVID pandemic and its after-effects. Japanese ruling party is losing its ace day by day and the allies are groping their political wealth in outskirts and in metropolitan areas too. Japan is dependent on vaccine imports entirely where the plunging debt is another future burden to scale their deficit equations up. Among all these goof ups, Japanese citizens are witnessing two major transpose in the country.
Political Front
The occurrence of 49th General Elections of members of the House of Representatives in Diet is catching headlines of global news agencies. After the decision of an year old Prime Minister Yoshihide Suga to step down and not to contest in the next Presidential race for Liberal Democratic Party (LDP), four contenders are in race to succeed him. It is historic for Japan also that the two contenders are women and if the winds of change take the pace, Japan will get its first ever Women Prime Minister in the modern history. The male contenders are Taro Kono, Fumio Kishida and the women contenders are Sanae Takaichi and Seiko Noda. The LDP is the highest approval rating party (33.8%) right now in Japan followed by Constitutional Democratic Party (CDPJ) (7.4%) with huge margins. Another party which has significant support of Japanese voters is Komeito (3.4%) which is in coalition with LDP in current government. It is pertinent to mention here that the approval ratings of Cabinet also sore to 30.3% from 27% which shows the positive trends for policy level initiatives of LDP government at Tokyo. The proposed plans under manifesto and pace of vaccination are fetching good and increased response from Japanese citizens. Post resignation of Suga, the support for LDP increasing on daily basis reflected in ratings as well as in consolidation in number of voters. It concludes that the possibility of future government vests on the shoulders of LDP and the winner of presidential race (to be held on 29th September, 2021) will by default decide the future Prime Minister of Japan.
But as it was said nothing comes with such ease. The Japanese general election this time is timed in such a phase when the East Asian region is facing increased tensions among every nation present. In this, all the four contenders are frequent visitors to Yasukuni Shrine which is considered as a place to praise those who committed war crimes in East Asian Japanese settlements by China and Koreas. The neighbours of Japan are flagging allegations that the future leader will not be as clement and haltere as earlier one.
The another issue comes up with the nuclear resetting of policies as the two major contenders Kishida and Takaichi announced their support for the introduction of small modular nuclear reactors as efforts to achieve goal of net zero carbon emissions by 2050. As we knew the Japanese nuclear reactors are offline since 2011 Fukushima nuclear disaster, Japanese leadership is in dire needs to revamp their civil power arsenal to sustain energy needs of the stretched Japanese land. But the big chunk of Japanese bureaucrats and populace are heartily not in favour of this nuclear policy initiative. Even the 20 LDP lawmakers showed their disheartened momentum in recent days.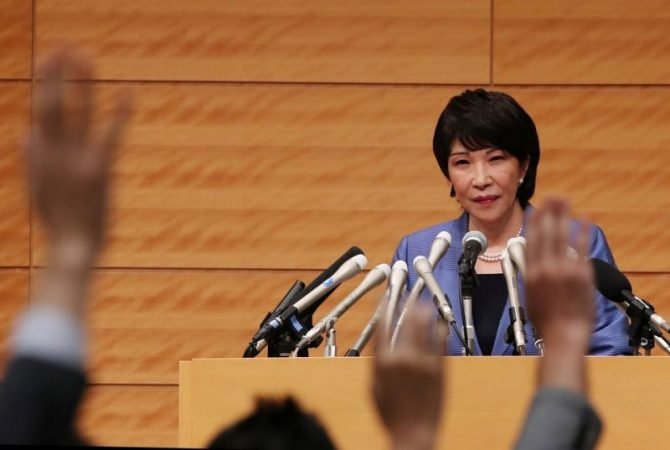 LDP's inability to settle on a single candidate exposed party's disuniting character to other small marginal parties in prefectures and local bodies. It will harm the booth level captivity ratio of votes for LDP in this election. The younger and electorally vulnerable members of party are losing confidence in the central command and mobilising towards the small but effective representatives for the bloc representation. It is expected that the politically slim opposition of Japan will surely got bonus in the further elections of sub-prefectural and municipal elections.
After the 2012 General Elections where LDP got absolute majority under leadership of former PN Shinzo Abe, the allies and opposition parties are subsequently gaining seats from quiver of LDP strongholds. Komeito; an ally party itself gained seats with conserved political capital of LDP. Recently held Tokyo Assembly elections is the best example where LDP with his ally Komeito failed to get majority of 64 seats out of 127 even they hold top notch by winning 31 seats (prior 46 seats). In a nutshell, it is very well established now that the small and agenda/issue driven political entities in Japan are the main reason behind the reduction of seats of LDP.
Economic Front
The new coming leadership of Japan will face two fold economic challenge in coming days; firstly, looming deficit and secondly, constant GDP. Out of these two, a decade long standing issue of stagnation is punching growth rate of Japan subsequently low. According to IMF, Japan's current account deficit (CAD) is set to increase from $165.82 to $195.03 billion in 2020-2021fiscal which is increase of 0.3% of its GDP (from 3.3% to 3.6%). It means the country will not be able to expand its exports market in tightly competitive markets of South Asia, South East Asia and Latin America. It is true that due to the Olympics Games, general government balance strengthen to -8.5% from -11.3% of GDP and the inflation slightly increased by 0.1%. It gives much required boost to local production units to sustain but the main sectors of economy imported more than the locally manufactured products to compensate the gains. The condition of fiscal deficit is also not good as the government spend more in last two fiscal years for preparation of Olympics games, to move the wheel of economy. It is increased from 2.7% to ~3+% in a single fiscal due to pandemic which brought down country's GDP to -4.8% in 2020. The government expenditure was expected to reach ¥102.7 trillion this year which was achieved but the GDP remains flat at $5 trillion and will sustain at same till next two fiscal years.
The agricultural sector was also dumped due to non availability of labour from China. Although agro sector provides merely 1.2% support to GDP but employs 3.4% of workforce which is considerable for Japan. COVID restrictions brought this highly subsidised and protected sector into loss making entity from both the ends as subsidies increased for rice and tea produces but the output falls due to unavailability of sufficient farm workers.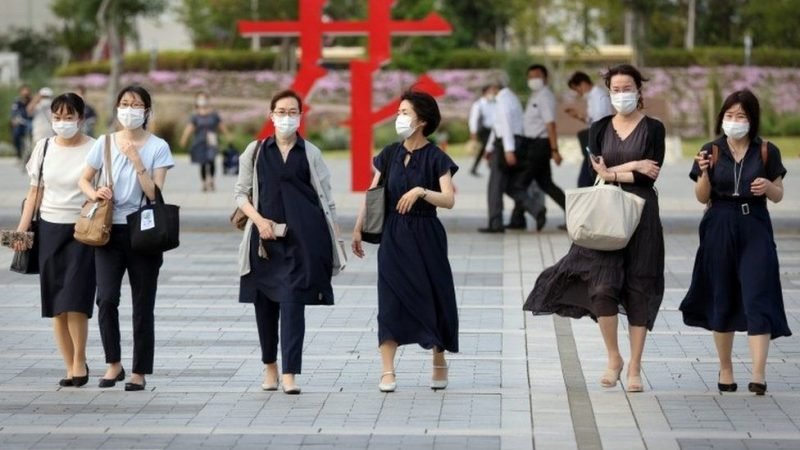 The government has to fight this two horned rhino of stagnant GDP and falling demand at the same time. The only way to resist this insane economic vicious cycle is to increase the new foreign funding (FII/FDI) and increased remittances. The remittances don't necessarily mean to come from individuals earning but the ODA/LoC earnings and interests will ease government's problems in short term. The LDP policymakers' projects increase in spending on growth areas only like renewable energy and 5G network expansion. In this bid, two candidates already paved their footsteps by including in their political manifestos. Monetary easing failed in Japan from last 3-4 years and now Taro Kono himself distanced from this thread of Abenomics. The new LDP candidates proposed to offer tax incentives to companies directly which will increase their salaries and brought hard money into their hands for spending.
For the Japanese financial policymakers, the constant GDP trap taps much greater pain than stagnation. It is very well understood that one drives the other in the economic cycle but the end result is more painful than the reason itself. Bank of Japan (BOJ) relentlessly focusing on the aggressive monetary policy to be accommodative in nature. But the LDP doubted that the target of BOJ to clinge 2% price goal is difficult to achieve in the coming decade. Albeit, Fumio Kishida favours BOJ for continuing massive stimulus packages in every required sector of Japan. He also proposed to spend more than ¥30 trillion in his election manifesto. He pushed the hold on strategy for sales tax to remain at 10% till next decade to help running industries especially in FMCG and technological sectors.
Sanae Takaichi put forth her own vision under 'Sanaenomics' which freezes balancing of budget till the inflation hits its target of 2% so that the fiscal and monetary policies remain expansionary in behaviour to gain moving cycle of spending over stimulus. Basically, Sanaenomics has three pillars:
bold monetary easing
fiscal spending
crisis-control investment
In all these three avenues, Japan has to issue more bonds for open markets which will later become an additional burden for financial health among present ones. We all know that the according to the IMF's April 2021 updated estimates, public debt of Japan reached 256.2% in 2020 and will remain stable at 256.5% in 2021 and declining trend in 2022 slightly to 253.6%. Under the Sanaenomics it will further rise to ~300% which will deteriorate the value of Japanese currency (¥) in international markets in coming years. This will not be a good idea to further disproportionately increase deficit by own measures to cushion the impact of pandemic and long standing issue of stagnation as PM Suga already announced the stimulus of ¥73.6 trillion for long term public investments.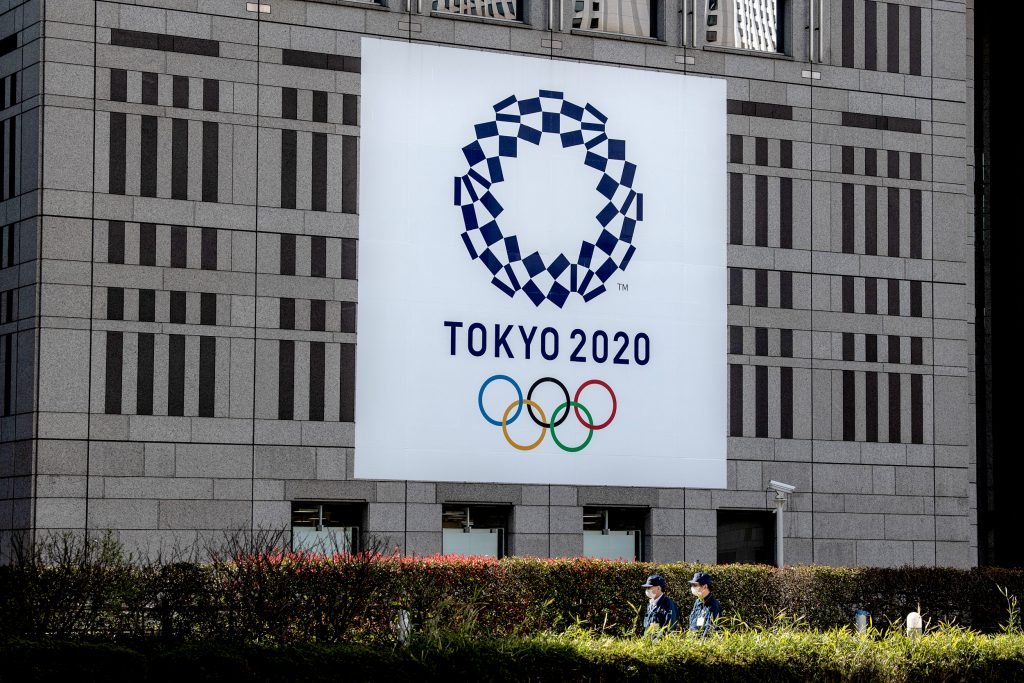 Conclusion
Japan is stuck between the two edged sword of possible fiscal contraction and long standing stagnation. The political solution to these comes with ramifications as Japan has to cut short its expansion strategy in defense and geostrategic sectors. But Japanese politicians are not considering the option to remain at home when the members of East Asian region are expanding their interventions rapidly in far regions. Also the role of major powers is increasing from the last 2 years sensing a new Cold War in high waters of Indo-Pacific. Japanese politics has to cut balance their aspirations neatly in the country to hold the vacillation in their favor.
In my calculations, this general election will provide a stable leader to the Japan and the factions among LDP will continuously hound the leader to focus on local policies more rather than looking forward to world. The factions inside the party will further led by heavyweights of former governments or key policymakers, who in turn challenge the Prime Minister's stand in possible avenue at party level. It is expected that the political allies of LDP will turn rogue in local elections in future days which will further weaken tough stance in economic policies too. Political stiffness provides more cushion to leaders for proactive measures to align free floating opportunities in their favour. But in case of Japan, it seems that the political inundations of factional leaders will tear the fabric of progressiveness in near days. It is not much to say that the Japan will see another lost decade if the political concentration is not achieved in next one year or so.
The opposition parties like Constitutional Democratic Party of Japan (CDPJ), Democratic Party of Japan (DPJ), Japanese Communist Party (JCP), Japan Innovation Party (JIP), and newly formed Democratic Party of People (DPP) favored growth strategy from ruling party that puts children at the centre. Japan has to immediately focus dwindling population for political calm in coming post poll days but will commence long pending efforts to support pool of consumers and workers locally. Japan's strong manufacturing sector provides significant freedom to government to push spending for one more year and as Japan moves into the next fiscal, pace of economic recovery will increase. Reopening of economy clubbed with ample foreign demand will increase exports but pent-up demands, weak wage growth, scarce migrant workers and declining population will likely put Japan back into slow growth trajectory which it faced in pre-pandemic phase.
The views and opinions expressed in this article are those of the author and do not necessarily reflect the views of The Kootneeti Team