Understanding China's South Asian geopolitics
China is today an active player in the geopolitics of South Asia (SA). So is China the most important external geopolitical player in SA? With the rise of China, the Chinese are more connected to the outside world. That is why China is more and more dependent on the rest of the world than it was before. This is the first reason for China considering SA important. Secondly as the focus of world geopolitics shifts to Indo-Pacific and as the pushback to China's rise from America comes, it is found that all the flashpoints are in China's periphery.
The third reason is SA has become very important, so it is not only China's rise, SA has risen too. Also, the nature of international relations between SA, China and the world has changed very fundamentally. China has risen as a major military supplier to Pakistan and a case in point with Sri Lanka. But the biggest shift is the Chinese willingness to be involved directly or indirectly in the internal politics of SA countries. This has been a new development. Like the Chinese role in supporting unity inside the Nepalese Communist Party, the clear expression of preference in Sri Lankan elections for one candidate over the other. This has been relatively a recent phenomenon and China is willing to be a mediator at the peace process in Myanmar between the government and various separatist movements and armed insurgents. Myanmar is an observer in SAARC and intends to upgrade its status to a full member. It is in the Indian interest to enhance security cooperation with Myanmar. The MEA had spoken on India delivering a submarine INS Sindhuvir to the Myanmar Navy.
China would like to keep India engaged along the LAC and check whether it would be successful in impeding the maritime capabilities of the Indian Navy. This is because China's economic welfare is sea dependent. The successive Indian Government (IG) has not given enough attention since independence due to the land border with China and Pakistan on India's maritime power. India should get all its economic capabilities for building a Navy having 200 ships, more submarines, which is a requirement of the Indian Navy. This will be essential to balance the Chinese Navy's increasing presence in the Indian Ocean.
The military part is a logical move from the military sales. If one studies the ports that is Hambantota, Colombo, Gwadar etc it is a natural extension from where China was before. It is not only China going out for influence spread but there is also pull from SA countries and this has been always present. Because of India's overwhelming predominance in size, economy, geostrategic location, these countries can connect only through India. Therefore, SA countries look forward to balancing India.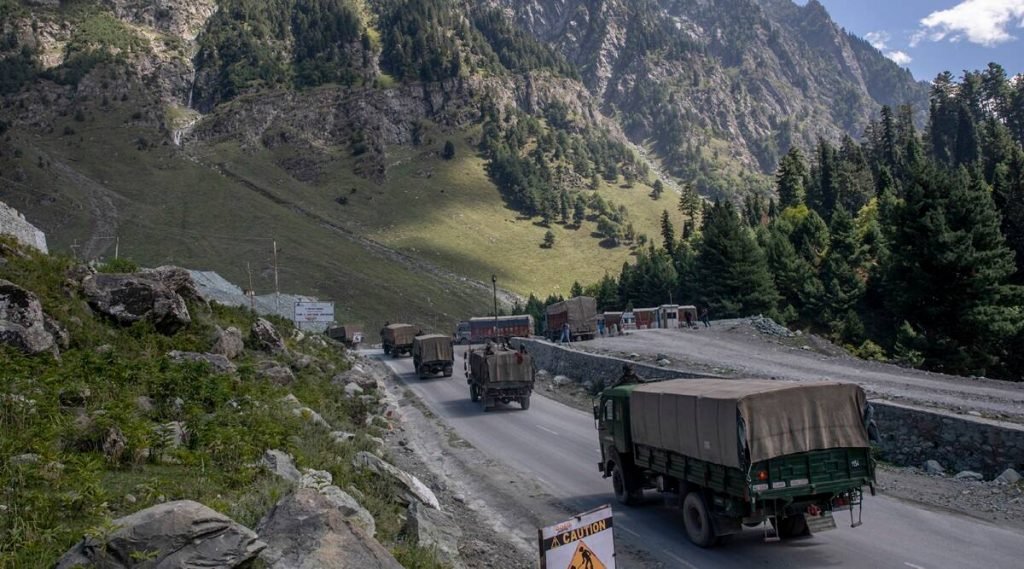 America is out of Afghanistan, the Pakistanis would cozy up a lot more with the Chinese because the American interest will be very less served by helping Pakistan in any manner. The fact remains that for China, the importance of Pakistan has increased tremendously. This is so because China before has never been a maritime power and that is why Gwadar, CPEC are critical. As long as Xinjiang is unsettled for China, Pakistan utility goes up. So Pakistan is now no longer only the India centric utility for China as it had been earlier. For example to fulfil larger strategic goals 62 billion dollars is big money for China to commit towards CPEC.
For the Chinese, a stable, peaceful and friendly political leadership in Afghanistan is a must, especially which would allay their security concerns in Xinjiang. They would be willing to invest in it. Whether it makes sense as an economic proposition is another issue. Nepal and Bhutan are the areas where the Himalayas are the closest. Historically they had left it to the Indians primacy but today China sees itself as a big player in SA that is the Chinese do not see SA as the Indian sphere of influence. This trend is growing. Prime Minister Nehru and Indira Gandhi tried their best to keep external influence inside SA at a minimum.
The recent behaviour of Nepal was the most inexplicable, as it has officially included three Indian territories in its map, the then Prime Minister Oli said that he would get them at any cost! So his Communist Government was not interested in good relations with India, this is substantiated by the fact that the Chinese Ambassador to Nepal talked to them for retaining Oli's Government! Let us see what happens with the new Nepalese leader. Only after 1991 (liberalization) did India start thinking about regional economic integration.
For India, Pakistan will always remain a strategic nuisance (a much smaller threat when compared with China). Example: On March 15, 2020, Prime Minister Modi conducted a SAARC summit for COVID-19, he also proposed a COVID fund. But during the summit, Pakistan talked about Kashmir too! So neglect Pakistan and move forward with other neighbours, as is being observed since 2016. This is critical strategically because the Chinese are increasingly spreading themselves into India's sphere of influence that is SA. It is a fact well known that Pakistan, Nepal, and Sri Lanka would like to see China as a part of SAARC. The economic aspects make Nepal, Sri Lanka think this way. For example, Sri Lanka too like Pakistan is in the grip of BRI.
When the ADB during the 1980s offered help to India on regional connectivity, the proposal was declined saying, with neighbours, in this case, Nepal, it would deal directly. It is only in 2001 when India joined the ADB's South Asia Sub Regional Economic Program. On the other hand, China used international financial institutions to connect with its neighbours. So India was in a historical mode in which it was not interested in regional integration. By the time India showed interest other countries had a lot of options.
Therefore for India's SAARC integration, it needs to decrease non-tariff barriers, improve infrastructure and connectivity, because China is an important external geopolitical player.
India's decision to delete Article 370 was the correct thing to do and subsequently the confidence with which India defended its Kashmir decision like in the United Nations really irked the Chinese. In an article written in October 2020 by the Chinese Institute of Contemporary International Relations, a think tank that belongs to the Ministry of State Security (China's foreign intelligence agency), the author of this article Hu Shisheng says that since the time China got liberated and India became independent a showdown was inevitable. He also says that the Chinese and Indian Armies will keep pushing each other at times resulting in armed clashes till the LAC can be finalized and another point he makes is the trigger point for the Chinese to start the Ladakh Standoff, was to stop India's rise which started since 2014.
So the Chinese Government is not ruling out a conventional war between India and China. Armed clashes do not mean Galwan clashes on 15 June 2020. On this date, no weapons were used, not even guns. Conventional war can spiral out of control and give a start to nuclear war. Now the time has come to forget Pakistan, as already enough research exists to show explicitly what would happen in case of a nuclear war between India and Pakistan. But almost zero studies exist on the facts of the India-China nuclear equation. Yes, China has officially declared the 'No First Use' nuclear weapons doctrine, which Indians should not believe as the trust today is zero. Indian Nuclear Weapons Doctrine is 'No First Use' further it says clearly "Nuclear retaliation to a first strike will be massive and designed to inflict unacceptable damage". Therefore the time has come to relook at the existing Indian nuclear deterrent towards China.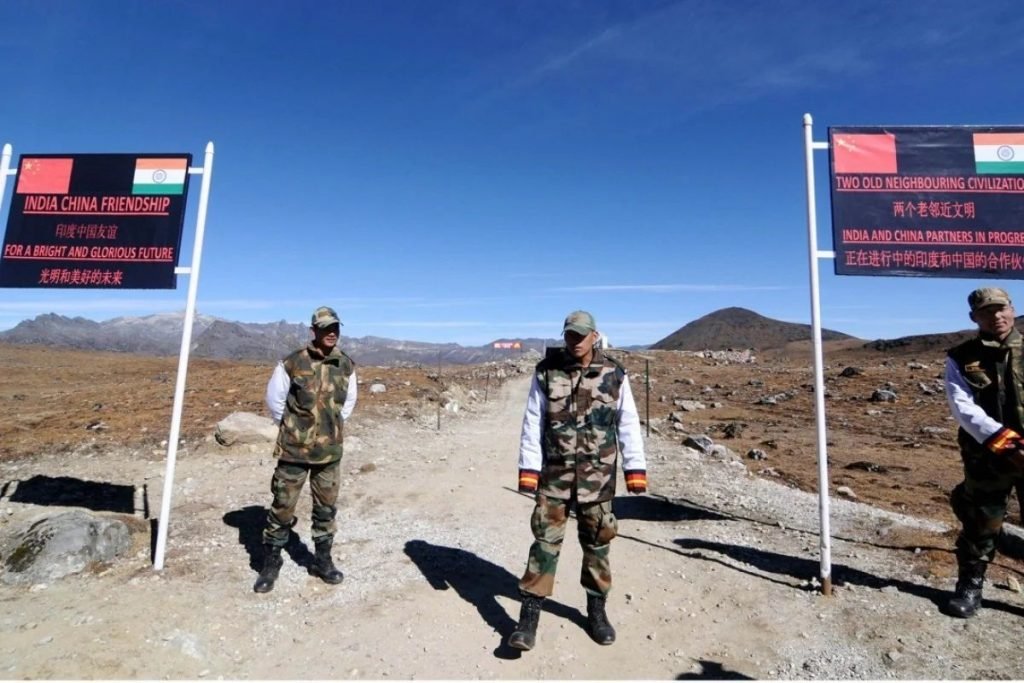 Due to a big edge in cyber warfare, China might be able to defeat the Indian Army, Air Force say for example in Eastern Ladakh by pushing the LAC further west. Now this territory they will be able to capture only after they have defeated our conventional armed forces as did happen in 1962 and Nehru humiliatingly lost Aksai Chin to the Chinese. CDS Rawat has said that Chinese cyber power can disrupt our military systems, which means that the Chinese can penetrate. God forbid if tomorrow during a war, just before the Indian Armed Forces come to realize that they are losing the conventional war, immediately it makes sense that we fire a large number of thermonuclear weapons on the eastern side of the Chinese (due to the gigantic wealth), this will make the Chinese convinced that taking Indian territory physically is useless. But all this can happen only if the IG accepts what Dr Santhanam told Ajai Shukla in an interview that with a 20 kiloton bomb you cannot bring China to its knees!
The views and opinions expressed in this article are those of the author and do not necessarily reflect the views of The Kootneeti Team