Are the Olympics still going ahead despite the fourth wave of Coronavirus in Japan?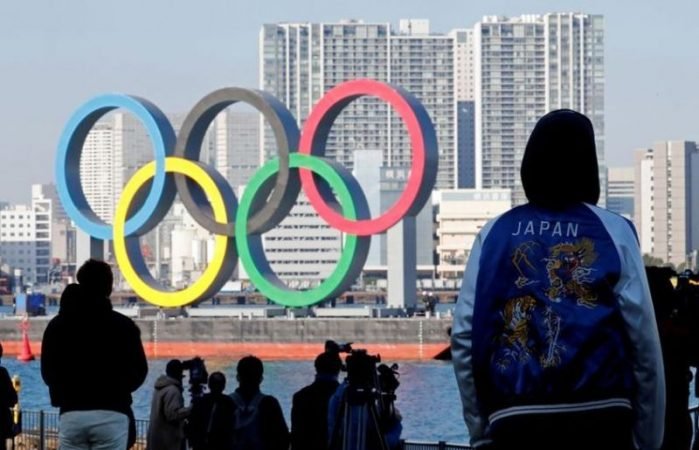 The Tokyo Olympic Games are due to start on the 23rd of July. However, Japan remains in a state of emergency until at least June the 19th, due to a surge in Coronavirus infections. Foreign fans are banned from attending but there's still hope Japanese locals may be able to attend, although in limited numbers.
So what kind of tournament can we expect?
The Kootneeti's Indo-Pacific Editor Duncan Bartlett has been discussing the issue with the BBC's Ben Fryer.
Duncan, give us an update of the coronavirus situation in Japan and the debate about whether the games should go ahead.
Well, the fourth wave of coronavirus is having a major effect on the hospitals in Japan, particularly in the region of Osaka, which is Japan's second biggest city. Some of the intensive care units are full and there are reports of people being sent home because they can't receive treatment.
There's been something like 12,000 deaths so far altogether in Japan, as a result of the COVID pandemic. Now, of course, that's very serious and it's a great concern, but it's nothing like the overall number of deaths in the United States or India.
The problem is that at the moment the vaccination program is being rolled out pretty slowly. Something like 6% of the Japanese population have received a vaccine already, mainly very old people. And people are very worried of course, that if suddenly something like a hundred thousand foreigners come in to take part in the Olympics, both as athletes and supporters and coaches, and so on, that could lead to another, big crisis in terms of the healthcare system. So that's why a lot of people in Japan say they think that the Japanese games should be postponed or even cancelled.
Why is the vaccine rate so slow? A lot of the people in the region where I live in the UK have had both vaccines already. I am surprised that Japan's been so slow.
I agree with you; it is a surprise, because Japan has a reputation for efficiency but I don't think the government's being terribly efficient on this issue. It's been using old-fashioned systems of telephones and paper forms that people have to fill in in order to be able to apply to have the vaccine. It hasn't employed the high level of technology that you might expect from Japan.
The other problem is that Japan has insisted that only qualified medical personnel, such as senior nurses and doctors, are allowed to actually give the vaccines. I suppose that many people in Japan are concerned about the side effects of the vaccine and would therefore like a medically- qualified person there to reassure them.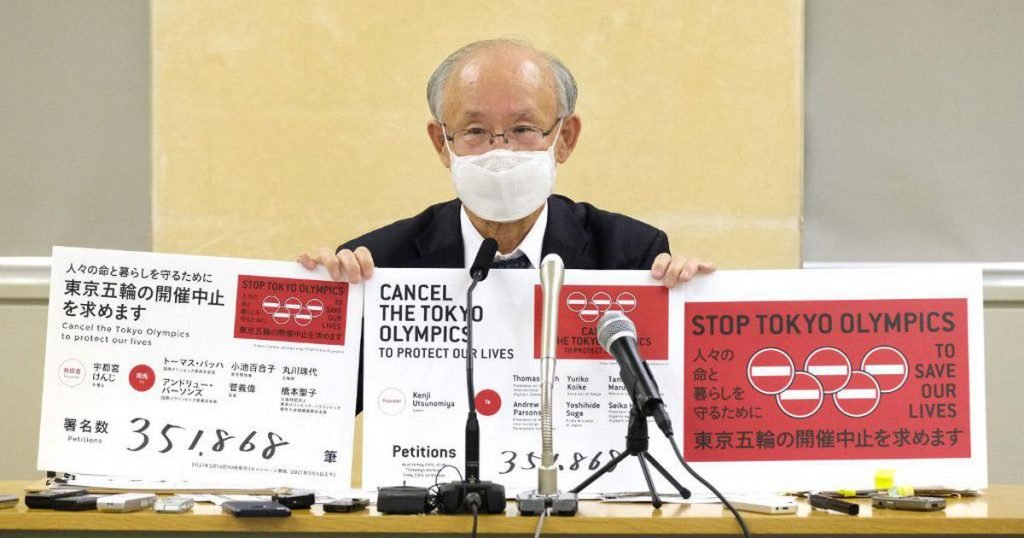 What is your feeling? Do you think the Olympic Games will take place or not?
My feeling is that they will go ahead, because it would be such a national humiliation for Japan to request a cancellation at this stage. The prime minister Yoshihide Suga has said repeatedly on television and in international meetings that the games should definitely go ahead.
He'll be attending the G7 summit in Cornwall later this month and I am sure he won't want to announce the cancellation of the games at that stage.
Contractually, it's the International Olympic Committee, or IOC, which could cancel the games. In reality, though, if Mr. Suga said publicly that Japan couldn't go ahead, I think it would be impossible for the IOC and its president Thomas Bach to insist on it.
The IOC itself is saying that the games should go ahead, but we may be in this unusual situation of watching on television athletes taking part in races and completely empty stadiums, with no spectators at all. The other question is how many countries are going to be represented because even the United States – an ally and friend of Japan – is having second thoughts about sending its athletes to Japan at this difficult time.
This interview was broadcast on BBC Radio Essex. The producer was Matt Knight.
The views and opinions expressed in this article are those of the author and do not necessarily reflect the views of The Kootneeti Team