A Global Pandemic, Vaccine Diplomacy and India's Failed Opportunity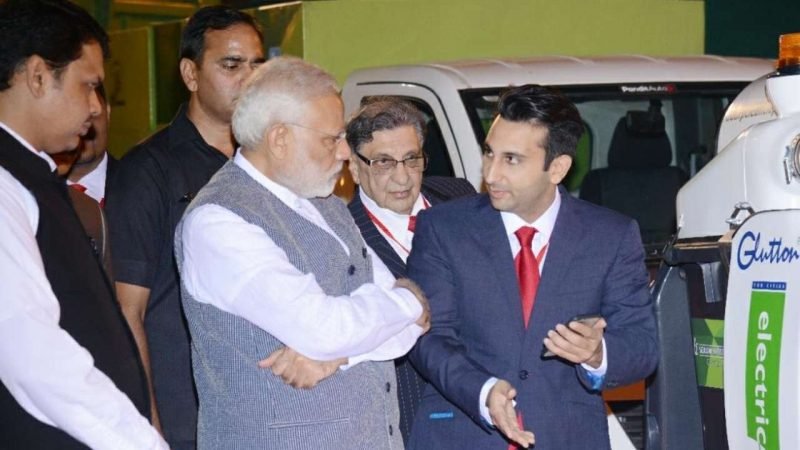 On Wednesday, it was reported that Serum Institute of India's head Adar Poonawalla had extended the freeze on exports of vaccines owing to the unprecedented domestic crisis in home country India. Poonawalla, who has claimed to have been at the receiving end of threat calls during a severe vaccine shortage, has no doubt been under immense pressure to prioritize domestic demand and halt exports. This comes in stark contrast to the initial days of when the vaccine was made ready in India. The External Affairs Ministry was quick to send vaccine aid to countries worldwide as part of its 'Vaccine Maitri'. As of May 18, India had exported over 663 lakh (66.3 Million) vaccines in grant and commercial supply to 195 countries. Priority was given to the South Asian neighbouring countries of Bhutan, Maldives, Bangladesh and Nepal, as it rightly should have. This was the scenario in January when PM Narendra Modi in his characteristic chest-thumping manner proclaimed in his speech addressing the World Economic Forum's Davos Summit that India had managed the pandemic considerably well. Cut to a few months later, cases started rising exponentially in capital Delhi and the Hindi heartland states of Uttar Pradesh, Bihar and Haryana.
A rising chorus of domestic cries questioned the government's export-oriented Vaccine Maitri when its own population had barely started getting vaccinated. Foreign Minister S Jaishankar was quick to rebuff the criticism, arguing that only "only really irresponsible" and "non-serious people" will make such an argument. He defended the policy arguing that it was necessary to export vaccines to continue the chain of supply that provided our manufacturers with raw material. Seeing the rising number of cases, the Modi administration had imposed a halt on export of vaccines by March. Poonawalla, already under immense pressure amid criticism over different prices for Covidshield for the Centre and state governments, announced that the promised exports will likely resume by June. However, only 2% of the Indian population had been vaccinated with both two doses till April while a few cities including Pune where the SII set up its manufacturing unit, have been running without any vaccine supply for days at the time this article is written. Poonawalla has now expressed hope for the exports to resume by the end of the year, given India's situation improves. However, there seems to be no end in sight for India's crisis, which has exposed its health care system and the lack of far-sightedness among its policy-making elites.
The halt to vaccine exports will have a domino effect in the international community. It sets back Covax, a global vaccine program backed by the World Health Organization that seeks to provide 2 billion doses to developing countries. Further, the halt is unfair to these countries, just as the restrictions imposed by the US government on export of raw material for vaccines has been unfair to India. The Indian foreign ministry has been very vocal about the shortage of raw materials that affected its vaccine production. Poonawalla also took to Twitter a few times to express his displeasure. It was only in April that the Biden administration removed its restrictions on export of raw material and expressed support for vaccine patent waivers. However, India looks far from jumping back to the vaccine diplomacy race as others like China and US look to take over. The South Asian nations including Bangladesh, Nepal and Sri Lanka that had been given priority earlier have now been scrambling for supply of second doses. African nations that were promised SII vaccines are facing similar problems while many like Ukraine have been consistently lobbying but to no avail. India's good neighbor Bhutan emphatically announced that they will be seeking to supply vaccines from other countries as India seemed to be needing its resources way more than they do.
In the midst of these disappointments what perhaps infuriates the most is that despite being home to enough pharmaceutical companies that have the capacity to generate vaccines at the required scale, India failed to expand its manufacturing production and step up to the opportunity that the international community provided it. German Chancellor Angela Merkel's ill-timed and ill-intentioned remark that Europe had "allowed" India to become a pharmaceutical giant so that it could rise to the occasion when needed, served as a castigating reminder of the expectations that the international community had from India. "If that is not the case now, we will have to rethink," Merkel had added.
Not only did the Indian administration and diplomacy fail its own domestic support, but also those outside who may have lent a helping hand in its future as 'vishwa guru'. It is important that the people up there realize that India has very few avenues where it can showcase its capability at the world scale and this one presented by an unprecedented global pandemic was perhaps the ripest. One can look at the instance of Taiwan whose handling of the pandemic brought it to attention at the world stage, something that had not been possible for decades. Even as it sees resurgence of cases now, Taiwan has largely been praised by the international community for its vigilance and meticulous preparation, so much so that there have been calls to accord it an observer status at the WHO so the world body could benefit from its experiences. China, accused for the origins of the virus and subject to consequent anti-Asian hate in western nations, has been slowly making inroads with its vaccine diplomacy in African and Latin American nations who have been left bereft of help from other guardians in world politics. A prime example of how China is winning its vaccine diplomacy can be seen in Brazil where it started administering dozes in February, coinciding with the latter's announcement of a 5G auction that does not rule out the participation of Huawei. Further, after criticism over 'vaccine nationalism' and 'vaccine hoarding' despite a surplus supply, US President Joe Biden announced on Tuesday that they would finally be joining the goodwill bandwagon of vaccine export and dole out 20 million doses to countries in need by the end of June. The current scenario effectively leaves India out of the vaccine diplomacy race as it continues to grapple with its own domestic crisis. India's failure to capitalize on this opportunity and its inability to step up will be remembered for a while and shall remain a sore spot for Indian diplomacy.
The views and opinions expressed in this article are those of the author and do not necessarily reflect the views of The Kootneeti Team