Deciphering the Myanmar Tangle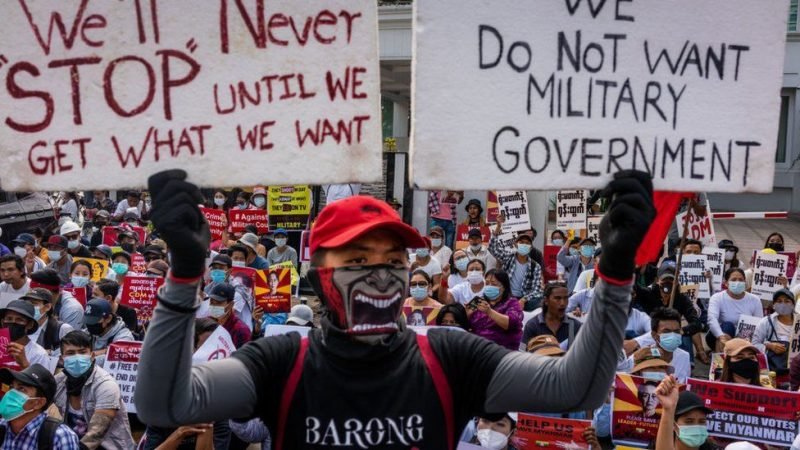 Starting with the latest news coming in from Myanmar where large scale protests have been taken place for 10 days now, people from all walks of life have been taking to the streets protesting against the military coup. Dozens have been arrested over the next few days. The November election is the crucial test for the country's first democratic government. Myanmar is on the verge of military dictatorship as the military after threatening to take action against what they call a 'fraudulent election' led to a military coup detaining Myanmar's de facto leader Aung Sang Suu Kyi.
The military in Myanmar has escalated efforts to quell the growing disabled disobedience campaign across the country. The country's new military rulers have stepped up, measures like arresting the politicians and activists after rolling back laws protecting freedom as well as privacy, security forces have been deployed with armoured vehicles in major cities. The cutting off of internet services deepened concerns over basic rights. However, despite the intensified crackdown by the new military rulers, People have taken to the streets leading to widespread civil unrest, with protestors having continued to gather for rallies which are now becoming almost daily affair.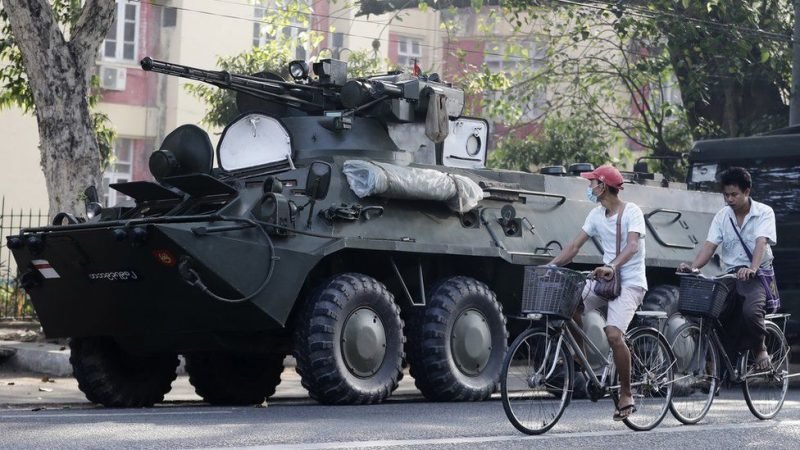 The U.S. Embassy in Myanmar has cautioned its citizens after reports of the military movement. A UN rights envoy has said that Myanmar's general will be held accountable for any suppression of the civilian disobedience campaign. The UN special rapporteur for Myanmar Tom Andrews wrote on Twitter, " It's as if the generals have declared war on the people of Myanmar, these are the signs of desperation. Attention generals, you will be held accountable." Calling on security forces to refrain from violence against demonstrators and civilians, Ambassadors to Myanmar have issued a joint statement now, " We support the people of Myanmar in their quest for democracy, freedom, peace and prosperity. The world is watching. "
Amidst this, President of Burmese Rohingya Organisation UK Tun Khin in one of his interviews said, "the people of Burma (now Myanmar) appreciate the voice of global, but it's been fifteen days now, we have seen only statements from the international community and we are deeply concerned for that. We haven't seen much stronger action been taken by UNSC, Human Rights Council, Russia and China are already supporting Military rule, it's the time for like-minded countries based on democratic norms to step in and take the collective action sanctioning military-related companies." With the international community just watching the development in Myanmar, this military and its dictatorship are only getting encouraging and the situation might get worse including Rohingyas and other minorities.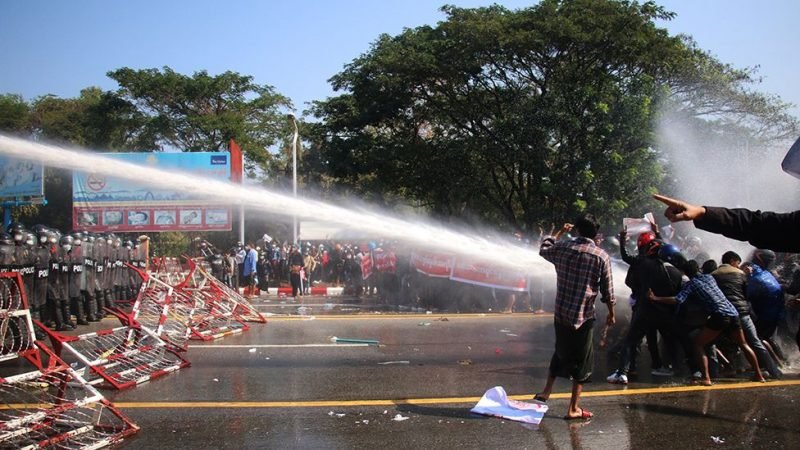 On Myanmar military coup and state of emergency, being one of the largest and oldest democracies India and US seem to be on the same path with US President Biden announcing that the US will sanction Myanmar's military leaders, Biden has hit Myanmar junta with $1bn asset freeze and other sanctions. On the other hand, Indian party leaders have raised the issue of Myanmar in the country's parliament. Prime Minister Modi and President Biden had also discussed Myanmar issue and said will be in contact on developments in Myanmar in their first Official telephonic conversation between the two leaders held earlier this month. Whereas China, Russia 'disassociated' from UNHRC resolution on Myanmar. In the proceedings, China set to expand its ties with Myanmar. India is also a stable and important trading partner of Myanmar despite the latter's closeness with China. With china's aspiration of expanding ties in coup shadow, India can only wait and watch.
The views and opinions expressed in this article are those of the author and do not necessarily reflect the views of The Kootneeti Team