US-Taiwan Ties – A Bright Spot against the Intimidating bequest of US-Sino
The Taiwanese who were seen to be accustomed to the vocal support from Trump's administration, have now shown confidence in the newly elected US President Joseph Biden when it was reported that Taiwan's de facto Ambassador, Hsiao Bi-Khim had been officially invited to the inauguration ceremony on 20th January 2021. Leaders from around the world are reacting as the transfer of power took place in Washington, DC. Though the transition to Biden's presidency is called out to be the reversal of Trump's policies, it is likely to remain the same in its view towards China. Amidst this intimidating bequest, U.S.-Taiwan relations are expected to emerge out as a bright spot, a blueprint of headway that needs to be sustained.
The civil war of 1949 marked the spilt of Taiwan from the People's Republic of China, as the Kuomintang forces (Nationalist Party of China) retreated to Taiwan after facing defeat from the communist forces. However, since then Beijing continues to treat Taiwan as its own 'breakaway province'; not only refraining it from engaging diplomatically at the global level but also exerting the constant threat of invasion by PLA in the vision of 'One China.' Later in 1979, the USA under the administration of President Jimmy Carter switched its diplomatic ties from Taipei to Beijing by signing the '1979 Taiwan Relations Act', which recognized the USA as an unofficial ally of Taiwan and further bounded Washington to assist the island only in maintaining its defensive capabilities. This certainly symbolized the cautious move of US leaders to take a backseat on China-Taiwan dispute. 
However, following the incumbent of the Tsai Ing-wen as the President of Taiwan, a pro-independence leader of Democratic Progressive Party, along with Donald Trump tenure as the President of USA in 2016, the global realm saw a change of power dynamics. Donald Trump, unlike his precedents, worked towards building strong Washington-Taipei ties, in defiance of China. Under his vision, Trump increased the sales of arms and weapons to Taiwan and set forth diplomatic contacts. Finally, his last foreign policy change led Kelly Craft, US Ambassador to UN to a three-day bilateral visit to the island to lift the decade-long restriction on diplomatic interaction between US officials and their Taiwanese counterpart.
The visit of Ambassador Craft marking the relaxation of restrictions not just stands contradictory to 1979 Taiwan Relation Act, but also as it came just two weeks before Joe Biden official incumbent it has infuriated Beijing and stirred greater enmity from China towards the USA.
On the other hand, Taiwan's Foreign Minister Joseph Wu quoted the decision of US to lift the diplomatic restrictions as a 'big move' which has elevated Taiwan-US ties to a global partnership, further stating that the Taiwan Foreign Ministry would not put their guard down and will continue to foster their relationship with Washington.
Around all these events, Hsiao Bi-khim, representative of Taiwan marked to be the first Taiwanese envoy to be officially invited by the Joint Congressional Committee on Inaugural Ceremonies (US) since 1979. This led to a significant step forward in the bilateral ties of both countries. The Government of Taiwan termed this as a breakthrough in 42 years.
"Democracy is our common language and freedom is our common objective", Hsiao Bi-Khim said in a short video posted on Twitter and highlighted the cordial ties between Taiwan and USA based on the shared value of freedom and democracy. Especially after the Capitol incident on 6th January 2021, the inauguration ceremony symbolized the resilience of USA's commitment to democracy at its core, this reaffirmation followed by Khim's address, gives us a glance of changing power ties and how Taiwan is coming close to its democratic allies to counter China's communist restrictions. Khim also announced Taiwan's aspiration to work with the Biden Administration to promote exchanges and cooperation in advancing mutual values and interests.
In response to Biden's inauguration, China retaliated by announcing sanction against 28 officials who worked under former Trump's administration, listing them as 'Anti-China Politicians' in their efforts to interfere in China's domestic affairs, however, these sanctions were condemned by Washington. Even, Beijing's state-affiliated media outlets like Global Times stands to warn President Biden to be wary of China's boundaries and rules. Amidst this warning war, China flew more than a dozen military aircraft, including strategic bombers into the Taiwan Strait on Saturday, 23rd January 2021 as an early warning to President Biden to mend its administration and not follow the path of his precedent Donald Trump. China is ready to defend its sovereignty on Taiwan. To this US State Department stated his support to Taiwan, and urged Beijing to cease its military, diplomatic and economic pressure and rather engage itself in meaningful dialogue with Taiwan's elected government.
Even though President Biden's policy towards Taiwan is less clear, but these recent developments along with US's stance, it is indicative that President Biden will stand with friends and allies to advance our shared prosperity, security and values in the Asia-Pacific region – that includes Taiwan. In response to close Washington-Taipei ties, Beijing, apart from waging warning wars is trying to vow Taiwan by endorsing a state programme that gives Taiwanese in China priority for COVID vaccines, as the former has not yet started their vaccination plan. On the other hand, US-China ties are once again going down a rough road, as the nominee for secretary of state under Biden turns to be Antony Blinken, who expressed that the new administration would remain tough on China. The question remains whether Biden is following Trump's path while countering China or will he lead a consensus-based approach keeping in mind that China remains a crucial stakeholder in global politics.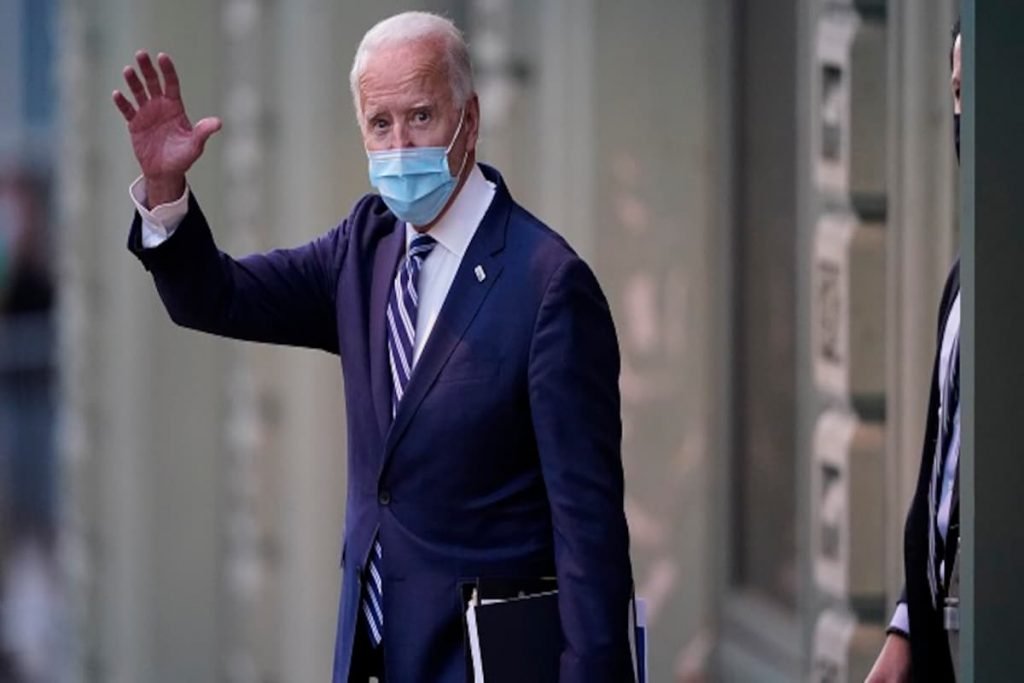 Does the question now turn to why we need to be optimistic about the ongoing development of U.S.-Taiwan relations in the coming years? Well, for that, we have some compelling ground. First, the United States has deeply rooted bipartisan support for President Tsai Ing-wen and the people of Taiwan. Tsai Ing-wen and her administration were successful in stimulating this support through persistent engagement with leaders and thinkers from both sides. Her shrewd, moderate approach to cross-Strait issues has gained the confidence of Washington.
Secondly, Biden's administration understands the importance of Taiwan's win for America's strategy in the Asian region. Biden has written that the United States will stand with friends and allies in Asia, including by deepening our ties with Taiwan, a leading democracy, major economy, technology powerhouse — and a shining example of how an open society can effectively contain COVID-19. The arriving team is aware that Beijing intends to assimilate Taiwan within the PRC system under the one-country, two-systems model. They recognize the want for vigilance following Beijing's actions toward Hong Kong.
Third, owing to the prolonged goals that have been guiding America's approach toward Taiwan, Washington will view Taipei as a trusted ally and not a card to be played while competing with China. U.S. policy is expected to be focused on helping Taiwan gain confidence in its security, control of its economic destiny, and dignity and respect on the world stage.
Lastly, from Biden's prioritization on democracy promotion, Taiwan also hopes for creating opportunities for U.S.-Taiwan engagements. Biden's pledge to convene a Summit for Democracy which will work to spur progress in fighting corruption, defending against authoritarianism, and advancing human rights and for that Taiwan would surely have much to offer in these discussions. Taken as a whole, the U.S.-Taiwan relationship is expected to get stronger under Biden, the overall trajectory of strengthening ties will continue.
The views and opinions expressed in this article are those of the author and do not necessarily reflect the views of The Kootneeti Team