From border to cyberspace confrontation between India and China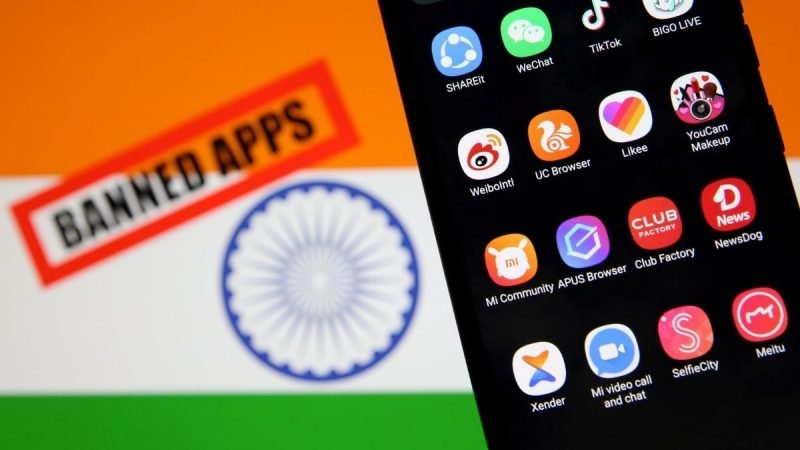 It's been 4 months and China is not desisting from its expansionist manoeuvres. It all began back on May 5 this year. June 15 marked a significant incident when 20 Indian soldiers died in a deadly clash at Galwan valley after the India-China War. Following this faceoff, In June this year, GOI banned 59 Chinese mobile applications including Tiktok, Alibaba's UC browser citing security concerns. These apps were accused of stealing and transmitting user's data in an unauthorized manner to servers located outside India. The compilation of this data was suspected to be done by hostile elements dangerous for the national security and defence of India. India was probing PUBG mobile for potential violation of personal and national security since then.
On July 10, the Indian army asked its personnel to ban 89 Chinese apps. Soldiers with smartphones are the vulnerable targets for enemy especially at a border with a warmongering nation like China. And India is not the first country to take such step. Several militaries around the world have been pulling up their guard against suspicious applications. Countries like Russia and Turkey have banned the use of smartphones altogether for their army personals at forwarding posts. Israel, Indonesia, USA, NATO were next to follow suit in one way or the other to protect the sensitive information. On July 27, India banned 47 Chinese apps that were the clones of the 59 apps banned in June.
There was a relative calm since the Galwan valley clash but it has been an 'uneasy calm'. Reports were telling that the Chinese have continued with the construction and military buildup at the disputed sites. These were testimony to the fact that the Chinese are determined at stay and pushing new claims. These need to be looked up in larger ramifications of Chinese build-up that is happening which tells that Chinese are in no mood to pack up and leave even though India is incessantly stressing on the restoration of status quo.
But the tensions flared up when China recently attempted to occupy Indian territory near Pangong lake in eastern Ladakh. On 29-30 August, Chinese troops unilaterally tried to change the status quo. The MEA spokesperson Anurag Shrivastava said that the Chinese side violated the previously agreed understanding and engaged in provocative military maneuverers in the late night of 29 august and on 30th August, in an attempt to change the status quo in the south bank area. Again on 31 august, even when the ground commanders of the two sides were engaged in discussions to de-escalate the situations, the Chinese troops again engaged in provocative action. Due to the timely defensive action, the Indian side was able to prevent attempts to unilaterally after the status quo, he said.
The Indian army also recorded a strong statement the same day, "China carried out provocative military movements to change the status quo. The India army undertook measures to strengthen their positions. The authority reiterated that not an inch of territory will be ceded to the Chinese." Talks between both the sides were held for 5 hours on Monday but that remained inconclusive, meanwhile, Chinese MOFA spokesperson maintained that Chinese troops never crossed Lac and alleged Indian troops of incursions. The fresh incident last weekend makes it evident that China is not limiting its influence to its old flashpoint but created a new point in the southern bank of Pangong Tso lake.  China response has been very aggressive which shows they are not going to back down. There is a window of just 30 days left for harsh winter to arrive the LAC. There are just 30 days left for both sides to decide and come out to a resolution before there will be a stalemate for the next 6 months. 
MEA said that the ground commanders are still holding the discussions to resolve the conflict, and trying to reiterate the consensus reached between the two foreign ministers earlier. It is clear that the situations of the past four months are the result of Chinese actions to change the status quo unilaterally which violated the bilateral agreements and protocols which ensured peace and tranquillity in the border area for part 3 decades. New Delhi, therefore, urged Beijing to engage sincerely with the objective of restoring peace and tranquillity in the border areas through complete disengagement and de-escalation in accordance with the bilateral agreements and protocols. On Sept 3, EAM Jaishankar said that he was totally convinced that the situation at LAC has to be resolved through Diplomacy.
Indian army chief general Naravane who is currently in Ladakh made the statement this afternoon that situations along the LAC are slightly tensed. India has taken some precautionary and security deployments.
However, amidst the rolling border tensions, New Delhi on Wednesday banned 118 Chinese linked mobile apps, including the very popular PUBG in a need to safeguard the interest of crores of Indian mobile and internet users. The apps are engaged in activities which are prejudicial to sovereignty and integrity of India, defence of India, the security of State and public order, IT ministry said. This ban coming out of the heightened tensions at LAC in eastern Ladakh is expected to give a huge blow to PUBG which has generated over 17.5 million users in India. Experts say India should go ahead to hurt where Chinese gets hurt the most. And that is the economy. India needs to have a sustained long-term policy as far as hitting China's economy is concerned. There is a huge trade deficit between India and China of approximately 60 billion dollars. India has also made sure that China does not take any part in the bidding process in Indian railways and other sectors.
Subsequently, Beijing criticised this ban imposed on September 2, calling it a violation of legal interests of the Chinese companies and investors, and asked New Delhi to 'correct its mistake'. They accused India of misusing the concept of national security and adopting discriminatory and restrictive measures for the Chinese company. They also cited the examples of Rabindranath Tagore and Yoga's growing influence in China to criticise India's third round of bans on Chinese applications. They threatened New Delhi to not join US's 'Clean network programme', Washington's initiative for internet without security threats.
The views and opinions expressed in this article are those of the author and do not necessarily reflect the views of The Kootneeti Team