COVID-19: Pushing towards global food emergency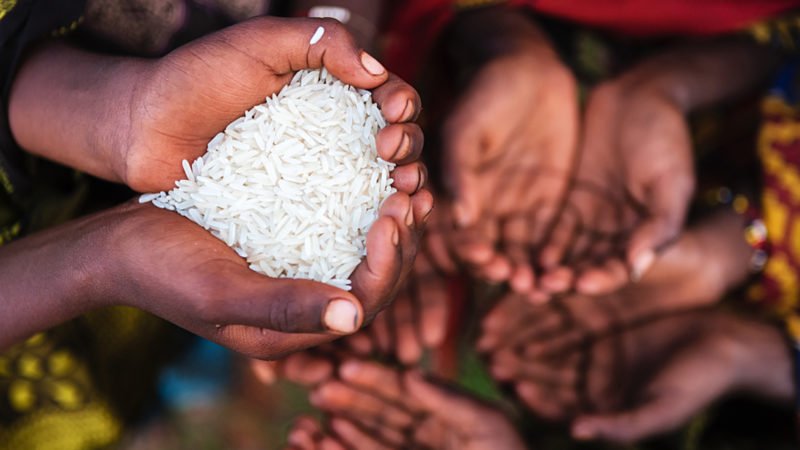 "There is more than enough food in the world to feed a population of 7.8 billion people. But, today, more than 820 million people are hungry. And some 144 million children under the age of five are stunted — more than one in five children worldwide. Our food systems are failing, and the COVID-19 pandemic is making things worse," the UN chief said in his latest policy brief on the pandemic. He warned that there is an impending global food emergency that could have long term impacts on millions of people living around the world.
The Covid-19 Pandemic is not just a health crisis, rather it has been pushing us towards economic and food crisis. What is a Food Emergency? A Food Emergency is defined as "an extraordinary situation in which people are unable to meet their basic survival needs, or there are serious or immediate threats to human life and well-being." Well, the definition purely signals the threat to human lives in the near future. But here the question is How this pandemic is leading us towards such emergencies? How is it going to affect the vulnerable groups severely? UN Chief also added that This year, some 49 million extra people may fall into extreme poverty due to the COVID-19 crisis, every percentage point drop in global gross domestic product means an additional 0.7 million stunted children. These figures are so alarming and intense that they push the global economies to ponder upon these failing food systems.
Food supply chains have been disrupted both in the urban and rural areas. Farmers, small traders, wholesalers, retailers have been facing income losses as they are not able to sell out their products in the markets because of low demand all around. There has been a lot of wastage of perishable food materials due to this pandemic and this leaves fewer resources for the next season's planting.
Consumers are overburdened with medical costs as well many have lost their source of livelihood leading to lowered demand in the market and also lowered access to food and nutrition. Moreover, a frequent number of disasters occurring on a transcontinental scale such as cyclones, earthquakes, fires or locust attacks are intensifying the situation. These locust attacks have caused devastating agricultural damage and have severely affected the food-producing systems. Limited access to clean drinking water, sanitation and healthcare are weakening the situation of food crisis even more. As per the Global Report on Food Crisis, Conflict/Insecurity, weather extremes, desert locusts, economic shocks and COVID-19 are expected to be acute key drivers of food insecurity. Due to this pandemic, access to safe nutritious food is getting blocked. As per the reports, At the end of May 368 million schoolchildren were missing out on school meals making them more vulnerable. One can also witness the financial crisis in the markets leading to a lack of credit providers in the market.
This is not just a food crisis but we are also moving ahead towards employment and livelihood crisis. According to the policy brief by UN, food systems directly employ over 1 billion and this pandemic is having intense impacts putting the jobs of tens of millions at risk, particularly in primary food production, processing, services and distribution.
The UN chief warned efforts must be made to "rebalance the relationship between food systems and the natural environment by transforming them to work better with nature and for the climate. We cannot forget that food systems contribute up to 29 percent of all greenhouse gas emissions, including 44 percent of methane, and are having a negative impact on biodiversity." It could be well assessed that our present food systems are not sustainable and would unleash into major environmental crisis in the future and the world need to think about how to produce, process, market, consume food and dispose of waste.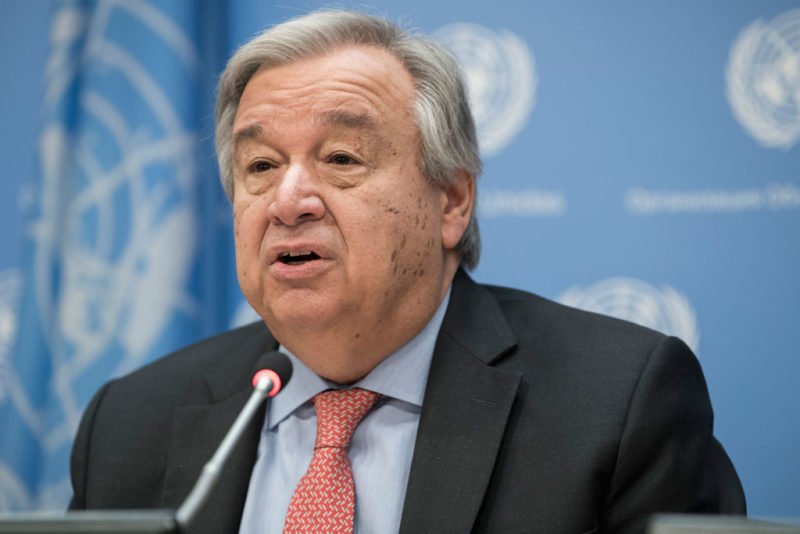 UN Chief has also suggested a three-pronged strategy to deal with the situation. First, that is making the food services essential. "It means preserving critical humanitarian food, livelihood and nutrition assistance to vulnerable groups and it means positioning food in food-crisis countries to reinforce and scale up social protection systems. Secondly, the need to strengthen the social protection systems for children. "Countries need to safeguard access to safe, nutritious foods, particularly for young children, pregnant and breastfeeding women, older people and other at-risk groups. And they need to adapt and expand social protection schemes to benefit nutritionally at-risk groups". The third is to build better food systems which are inclusive and sustainable in nature.
Reference: UN Policy Brief on the impact of Covid-19 on Food Security and nutrition.
The views and opinions expressed in this article are those of the author and do not necessarily reflect the views of The Kootneeti Team