After Flynn and McMaster it's Bolton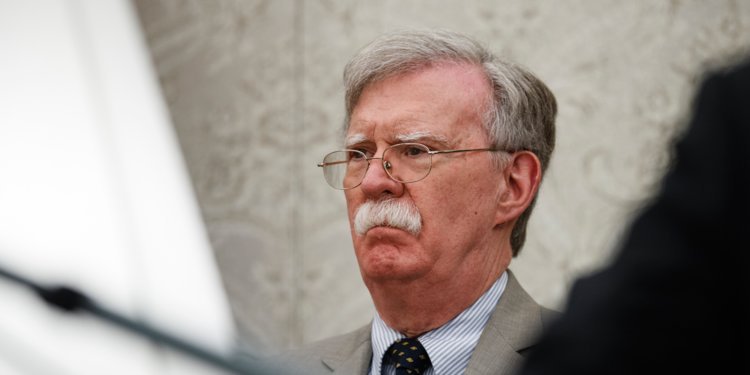 "I informed John Bolton last night that his services are no longer needed at the White House. I disagreed strongly with many of his suggestions, as did others in the Administration, and therefore I asked John for his resignation, which was given to me this morning. I thank John very much for his service. I will be naming a new National Security Advisor next week," 
The above are the words of US President Donald Trump. who fired his so-called "Hawk". Whose aggressive policies in Afghanistan and Venezuela were troubling Trump.
Reports confirm that relations between POTUS and NSA soured to the level where reportedly John Bolton was excluded from meetings about the war in Afghanistan."
According to the Washington Post, Bolton was the internal foe on the Afghan peace deal, as he wasn't in favour of solving America's longest war diplomatically. He wanted tougher measures against the Taliban.
"I offered to resign last night and President Trump said, 'Let's talk about it tomorrow,'" Bolton tweeted. The tweet bears the stamp "WH Digital." An hour before the resignation tweet, Bolton tweeted, "As we reflect this week on the horrific 9/11 attack, it's important to remember how far we've come in combatting radical Islamist terrorist groups but also how much work is left. We stand strong against regimes that sponsor terror & encourage violence against the US & our allies."
Trump said he fired John Bolton; Bolton insists that he had resigned. Regardless, they had a fundamental disagreement over a foreign policy like most of the ousted people in Trump administration.
List of National Security Advisors who are Fired, Resigned or Forced to leave
Michael Flynn  – January 20, 2017- February 13, 2017
Flynn Resigned within 24 days of joining Trump administration. It is said that he was forced to resign after misleading Vice President Mike Pence about the nature and content of his communications with Sergey Kislyak, a Russian senior diplomat and politician, who served as the Russian ambassador to the United States during 2008-2017.
Kislyak dubbed as the diplomat's diplomat" by CNN, as he was Russia's top presence in the U.S. during his nine-year tenure in Washington, D.C.
H. R. McMaster – February 20, 2017-April 9, 2018
It is believed that McMaster's departure was a mutual decision and amicable. Initial media reports came claiming that he was forced to leave to a leak of briefing materials for President Trump's call with Russian President Vladimir Putin.
Earlier McMaster was criticised due to firing several National Security Council staff members in August 2017, but Trump affirmed his confidence in McMaster. Seven months later, it was reported that Trump had decided to dismiss McMaster at a later, based on a mutual decision.
John Bolton – April 9, 2018-September 10, 2019
Bolton, a hard-line former American ambassador to the United Nations appointed as Trump's third National Security Adviser, making most hawkish National Security Teams of any White House in recent history.
If you're curious, there have been about 215 people fired since Trump's debut.
The views and opinions expressed in this article are those of the author and do not necessarily reflect the views of The Kootneeti Team