India Welcomes Canada's Indo-Pacific Strategy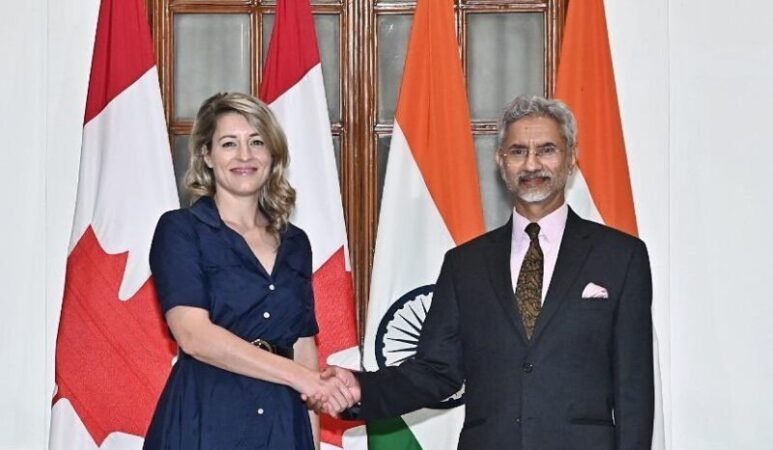 The India-Canada Strategic Dialogue was co-chaired by Dr S. Jaishankar, the External Affairs Minister of India, and Mélanie Joly, the Minister of Foreign Affairs of Canada, during her ongoing visit to India. During the meeting, both ministers reviewed the progress in their bilateral relations, which are based on shared democratic values, growing economic linkages, security cooperation, the mobility of students and professionals, and strong people-to-people ties.
Both sides expressed a strong interest in deepening collaboration across various domains and looked forward to the Early Progress Trade Agreement (EPTA), which aims to enhance trade and investment between the two countries. India welcomed Canada's announcement of its Indo-Pacific Strategy, given the shared vision of a free, open, and inclusive Indo-Pacific.
EAM Dr S. Jaishankar and Minister Joly also exchanged views on India's priorities during its ongoing Presidency of the G20 and agreed to work together to ensure its success. The ministers had the opportunity to deliberate on contemporary regional, global, and multilateral issues, including developments in India's neighbourhood, Ukraine, and cooperation with the United Nations.
The meeting was a productive dialogue in which both sides strengthened their commitment to deepen bilateral ties and enhance cooperation between India and Canada. The discussions were meaningful and reflected a shared desire further to strengthen the bilateral relationship between the two countries.
Canada's Indo-Pacific Strategy
Canada unveiled its Indo-Pacific strategy on November 27, 2022, becoming part of the growing number of countries and groups that have outlined their strategies for the Indo-Pacific region since 2017. The strategy highlights the region's growing significance for Canada's economy, security, society, and all issues that matter to Canadians. It calls for deeper engagement with the region by both the government and its citizens.
The strategy aligns with the views of Canada's allies and partners, including the US, UK, EU, Australia, Japan, and South Korea. It outlines five key objectives:
Promoting peace resilience, and security
Expanding trade, investment, and supply chain resilience
Investing in and connecting people
Building a sustainable and green future
Being an active and engaged partner
The strategy acknowledges the China challenge, including concerns about China's strategic investments, coercive tactics, arbitrary laws, military capabilities, and attempts to reorder the international system. Like the EU and UK strategies, Canada seeks to cooperate with China where necessary and resist where necessary. The strategy also plans to review all existing mechanisms with China and diversify its investments in the region. Canada considers India a crucial partner and outlines areas for enhancing cooperation.
The views and opinions expressed in this article are those of the author and do not necessarily reflect the views of The Kootneeti Team