Recent Nuclear developments in North Korea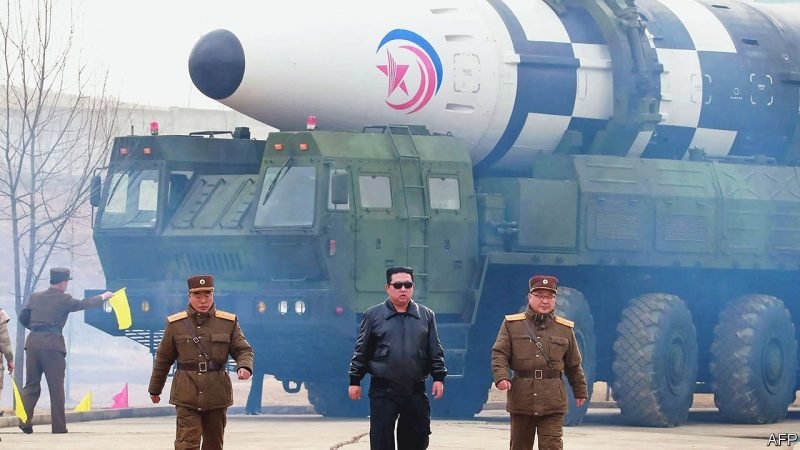 Introduction
North Korea has been making many developments under the regime of Kim Jong Un and for a certain amount of time, the Supreme Leader has been manoeuvring all its potential to develop nuclear weapons. The Supreme leader vows to continue advancing an arsenal that has the potential to hit anywhere in the U.S. The feud between North Korea and the U.S brought Pyongyang to be a potential threat for the U.S as well as North Korea. North Korea has been testing several nuclear ballistic missiles to show its strength to the antagonist nations. The vicious and menacing ambition of North Korean leader Kim Jong Un to develop nuclear weapons to obliterate the U.S is creating destruction around the whole world.
Quick Glance at events
The Kim Jong Un regime started 2022 by conducting a flurry of missile launches. Its seven weapon tests in January were more than the total of last year. North Korea continued to develop its nuclear and ballistic missile programmes during the past year. We have seen Kim Jong-un hold many missile tests that have proven that North Korea can launch missiles at warp speed. This was the first nuclear-capable missile testing undertaken by the country since 2017. The Hwasong-12 has an estimated range of 4,500 km (2,800 miles) and It's capable of striking much of south Asia and American territories like Guam. This test is being described as a wake-up call for the world and has raised alarm again among the international community. North Korea's series of missile test-fires, including intermediate-range ballistic missiles, pose a direct and serious threat to us and a grave challenge to international peace and stability. In January, test flights were conducted on seven dates with ten missiles launched.
North Korea's missile testing
North Korea has conducted missile tests to advance its weapons programme, which it says is necessary to defend itself against a possible US invasion. According to North Korean state media in January 2022, tests have been carried out on hypersonic as well as short-range, intermediate-range and long-range ballistic missiles. Last September, a hypersonic missile, a train-based ballistic missile and a long-range cruise missile were also tested.
In 2017, North Korea tested several missiles demonstrating what seemed to be rapid advances in its military technology. The Hwasong-12 was thought to be able to reach as far as 4,500km (2,800 miles), putting US military bases on the Pacific Island of Guam well within striking range. Recent advances in its missile program indicate that North Korea aims to secure a second-strike nuclear capability, making its missiles modern and more survivable, reassuring the North Korean people of the capability of its armed forces vis-a-vis the United States.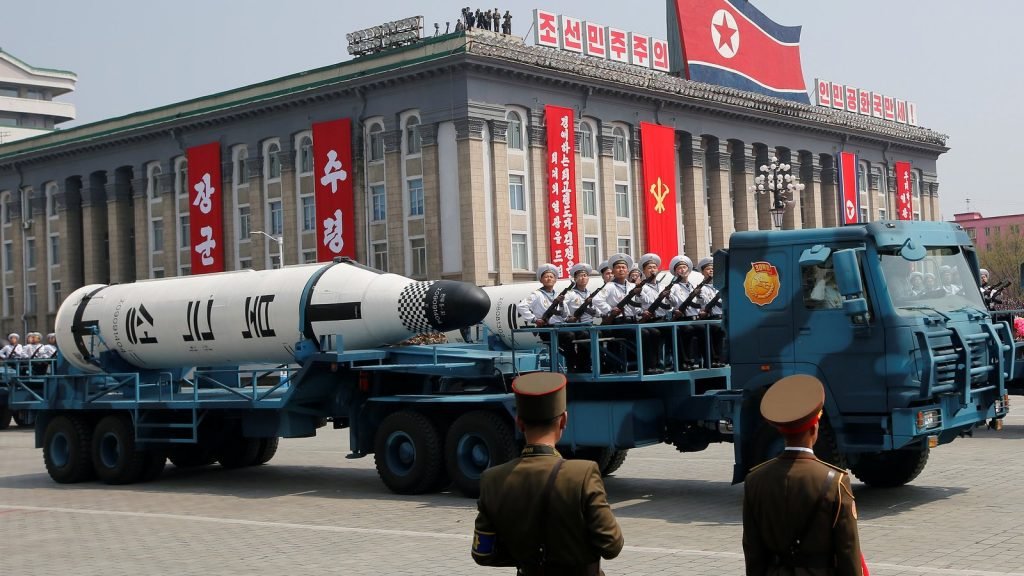 | | | | |
| --- | --- | --- | --- |
| Date | Missile Tested | Missile Type | Number of Missile Tested |
| 30 January 2022 | Hwasong-12 (KN-17) | Intermediate-Range Ballistic Missile | 1 |
| 27 January 2022 | KN-23 | Short Range Ballistic Missile | 2 |
| 25 January 2022 | Unnamed Cruise Missile | Land Attack Cruise Missile | 2 |
| 17 January 2022 | KN-24 | Short Range Ballistic Missile | 1 |
| 14 January 2022 | KN-23 | Short Range Ballistic Missile | 2 |
| 11 January 2022 | Unarmed MaRV | MaRV | 1 |
| 5 January 2022 | Unarmed MaRV | MaRV | 1 |
The conflict between North Korea and the U.S
At 2018's Singapore summit with former United States President Donald Trump and his counterpart Kim Jong Un boosted his global legitimacy by becoming the first North Korean leader to meet a sitting U.S. leader. In 2017 Pyongyang had ratcheted up tensions with the U.S. to their highest level in years by conducting its sixth nuclear test and firing off three intercontinental ballistic missiles—the last of them showing the range to strike anywhere in the U.S. The U.S. Army in July 2020 said North Korea may now have 20 to 60 nuclear bombs and the ability to manufacture six new bombs each year. In May 2021, Chairman of the Joint Chiefs of Staff Army Gen. Mark Miley said North Korea possesses the technical capacity to "present a real danger to the US homeland as well as our allies and partners across the Indo-Pacific," according to written testimony. Mr Kim, in a policy speech published on January 1 2020, declared he no longer felt bound by a moratorium on long-range weapons tests dating to late 2017. Then, at a Politburo meeting on Jan. 19, North Korea signalled it could return to Intercontinental Ballistic Missile (ICBM) launches or nuclear tests, saying the U.S. threat to the country could no longer be ignored. At an October 2020 military parade, the North showcased a new ICBM that weapons experts believe is the largest of its kind and could hold multiple warheads. It was revealed again in public a year later at a defence expo attended by Mr Kim. In March, the U.S. and South Korea said the Kim regime had begun testing components of a new ICBM system, likely the Hwasong-17. The U.S. has called those launches a serious escalation. Pyongyang has described the activity as continuing work for a military satellite it has under development.
After President Biden took office in (mention year), North Korea flew cruise missiles and conducted a ballistic- missile test in March 2021. But since September 2021, the Kim regime has returned to weapons launches, which include self-proclaimed hypersonic technology and missiles fired from a train. It conducted its most powerful test in years on January 30, flying an intermediate-range missile that it had rolled out before and is believed to have enough range to reach the American military bases in Guam territory.
What is the UN doing about it?
North Korea keeps evading UN sanctions. Pyongyang formally known as the Democratic People's Republic of Korea (DPRK) has long been banned from conducting nuclear tests and ballistic missile launches by numerous United Nations Security Council (UNSC) resolutions. Since 2006, North Korea has been subject to UN sanctions, which the Security Council has strengthened over the years to target funding for Pyongyang's nuclear and ballistic missile programmes. In January, North Korea carried out a series of missile tests that violated U.N. Security Council (UNSC) resolutions.
North Korea's ambitions
Kim Jong-Un has built his legitimacy on the advancement of the nuclear and missile capability of North Korea and the advancing North Korea's status in the world. Kim's resumed testing activities are largely meant for developing military capabilities, but can also be attempted at shoring up domestic unity. His ultimate goal is likely to win relief from crippling international economic sanctions. He has even gained US recognition as a nuclear state.
The views and opinions expressed in this article are those of the author and do not necessarily reflect the views of The Kootneeti Team