What is Happening in the Solomon Islands?
The Solomon Islands, an archipelago island of approximately 7000 people, 1000 miles from Australia have witnessed ethnic and political tensions for over a decade. In the 1990s, militants launched attacks on the people, especially those from Malaita, Solomon Islands most populous island. This led to tensions that crippled the island nation from 1998 to 2003 only to be eased with the deployment of Australian led peacekeeping missions. Though there have been incidents of violence in 2016, the past week has seen Solomon Islands witnessing a barrage of protests which not only have crippled the nation but have also bought back the memories of the 1990s violence for the nation.
While there has been discontent for decades due to unequal distribution of resources, chronic unemployment and lack of economic support leading to Malaita being the least developed province, the main reason according to many experts has been from the 2019 decision which has led to the present situation.
What caused the protests?
Many of the protesters have been from Malaita and have travelled to Guadalcanal Island which housed the national capital. The protest or the rift between the two most populous islands can be articulated from the decision that was taken in 2019.
The Solomon Islands was among the few nations in the world that had diplomatic relations with Taipei and not Beijing until 2019 when Prime Minister Manasseh Sogavare led government decided to switch its diplomatic allegiance from Taiwan to China. This led to Taiwan terminating its relations with Solomon Islands after 36 years. Though this decision was termed according to international law and United Nations standard, it angered the province of Malaita, one of the most populous islands in the archipelago. Malaita maintained cordial relations with Taiwan after the decision by the government. It received equipment, aid from Taiwan during the Covid19 situation.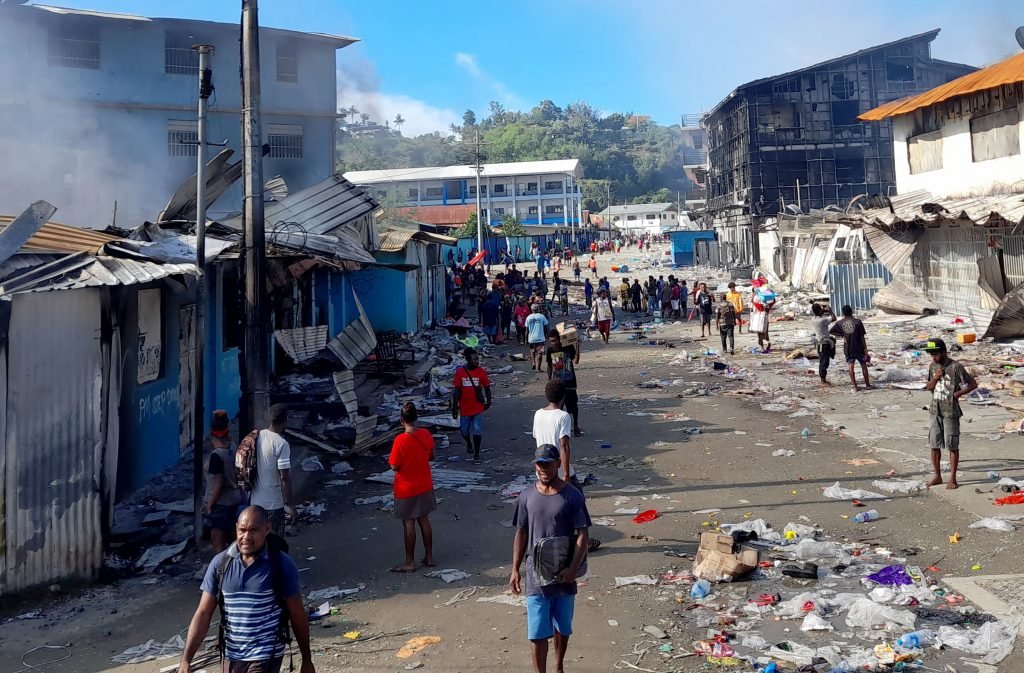 Malaita Province Premier Daniel Suidani has been critical in his opinion with regard to the 2019 decision. He has warned that relations with Beijing could see the rights of the people being compromised.
What's the current situation?
The Australian government have announced that 23 Federal Police Officers and 43 ADF personnel will be sent to the islands to assist with riot control. The government have emphasized that it is not becoming involved in the internal relations of Solomon Islands but rather is helping to restore stability.
Papua New Guinea have further agreed to send 34 peacekeepers to Solomon Islands. It has urged the people to respect the rule of law and democratic institutions and not take law into their own hands. Though according to many experts, the violent protest is expected to end since Australian Federal Police officers have arrived on the island, it has raised questions whether Solomon Islands is paying price for its growing significance in the region.
The views and opinions expressed in this article are those of the author and do not necessarily reflect the views of The Kootneeti Team