100 Days Up: Biden in Oval Office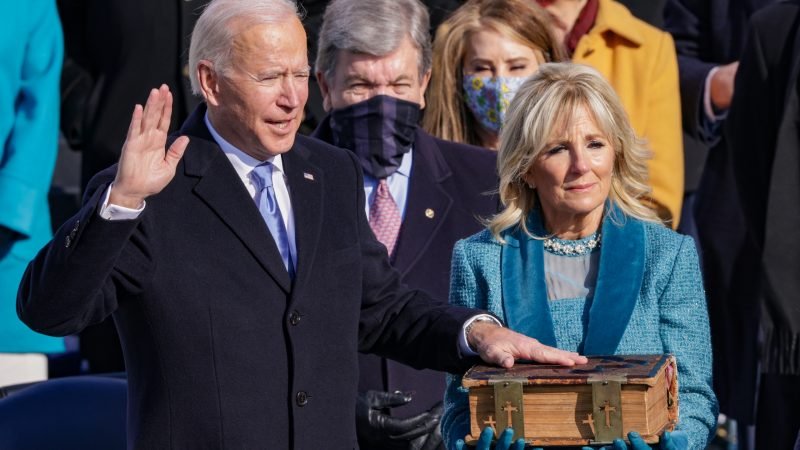 April 30 marked 100 days of Joe Biden assuming office since he first swore in as the 46th President of the United States on January 20, 2021. Biden, who inherited from his predecessor a divided nation, battling one of the worst pandemics in human history along with a flailing economy, had set out to change the landscape by superseding with his 'Build Back Better' approach. Right from taming the coronavirus to hauling the economy back on track to addressing the deep rooted systemic racism in the country, Biden's Democratic Agenda promised to undo the damage done by the Trump Administration. Now with 100 days advancing with him sitting in the Oval office, it seems like a timely milestone to look back and review the progress of these promises. While it is difficult to predict the course of events following decisions made in just about 3 months, it is interesting to see the precedent he is setting along with steering the direction of the state of affairs under his leadership.
Foreign Policy and Defense
During his election campaigns back in 2019, Biden emphasized on taking public opinion into consideration while making foreign policy decisions. He also promised to put human rights at the forefront when engaging in foreign security. Restoring America's reputation as a responsible partner in diplomacy and multilateral agreements after the trail of mistrust left by Trump was the legacy Biden adopted. So far, there have been a bunch of hits and misses in his approach to defense and foreign policy.
One of the biggest challenges was the Afghanistan verdict, where now American troops are being withdrawn from the region after a two-decades-long war with the Taliban. This stance has repercussions not only to the United States but other stakeholders like the Afghan government, and neighbouring countries. Biden has faced some backlash, with experts warning against a possible clash with the Taliban, endangering the lives of thousands of American soldiers. Apart from this, he failed to negotiate the nuclear deal with Iran and has adopted an aggressive stand against competitive powers like China and Russia.
The Biden administration has accelerated the efforts in maintaining and rebuilding strong ties with multilateral organisations like the European Union and NATO. Biden has also displayed interest in increased diplomacy with Asian counterparts. His mission statement remains to be restoring faith in American leadership domestically as well as globally. America's subtle belligerence in imperialistic vision is as alive as ever with booming private military and strategic international support.
Covid Crisis
A crumbling health infrastructure saw relief with Biden's response to the pandemic by developing a well planned national disaster management structure. By reorienting the federal government and returning to traditional strategies in addressing tragedies, Biden has so far compiled a comprehensive national strategy to deal with one of the deadliest hit populations in the world. He also increased the involvement of FEMA and the Department of Defense to support vaccination distribution which has led to an ease in lockdown restrictions. Currently, 33% of the US population is completely vaccinated and 46% have taken the first dose. The Biden administration has also rejoined the World Health Organisation (WHO) which Trump had backed out of.
Economy
Addressing pandemic relief was the top priority in Joe Biden's economic policies with the signing of the $1.9 trillion "American Rescue Plan Act" into law on March 11, 2021. In his 100 days in office, he also outlined policies for immigration, education , trade and infrastructure. Biden has strategically integrated climate change reforms with generating jobs and trade deals. As a part of his 'US International Climate Finance Plan', he mandated the support for "internationally beneficial, renewable energy, energy efficiency and energy storage exports" from the United States.
Biden also launched the 'Buy American' plan that focused on recession recovery and job creation. It allocated $400 billion to buy American products and services, with an additional $300 billion over four years going toward research and development. Unemployment benefits and improving public transit also formed a chunk of the plan. Another principal development in economic policies was the decision to increase taxes for corporations and high-income filers through his tax plan that aims to increase federal revenue by $3.3 trillion over 10 years. He also proposed to introduce a 12.4% Social Security payroll tax for those earning more than $400,000 a year.
Climate Policy
The United States holds second position, after China, in the emission of greenhouse gases (GHG) along with being one of the biggest waste producing countries in the world. Climate diplomacy has been on Biden's agenda since his early campaigning days. He had also convened a virtual meeting of 40 leaders from across the world to discuss the way forward to combat the threat of climate change. He has pledged to achieve 50% cut-off in GHG emission by 2030 and commitment towards the Sustainable Development Goals. Another important move was to bring the US back into the Paris Agreement, which Donald Trump had withdrawn from during his term.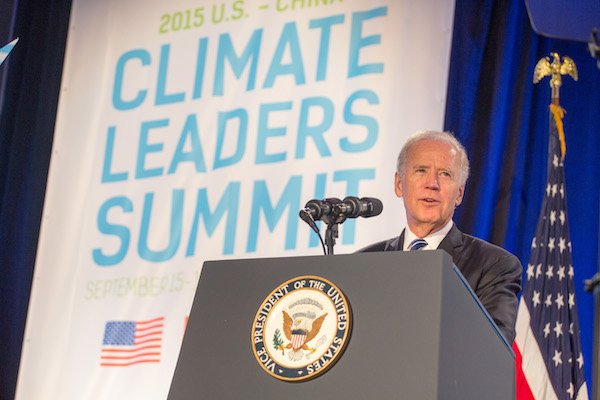 Diversity
The Biden-Harris duo rode high on the diversity wave, with Kamala Harris being the first female, woman of color Vice President the country had seen. The new administration was committed to appointing a diverse Cabinet, with representation across race, gender and ethnicity. The Biden administration made history with not just Kamala Harris but also some other significant firsts like Lloyd Austin being the first Black to be the Secretary of Defense; the first Native American- Deb Haaland, to be a Cabinet member and Secretary of Interior; and the first female Secretary of the Treasury –  Janet Yellen. Compared to his predecessors, Biden has a higher percentage of non-white and female nominees than any previous Presidents. He also rescinded Trump's immigration ban from primarily Muslim and African countries on his first day in office.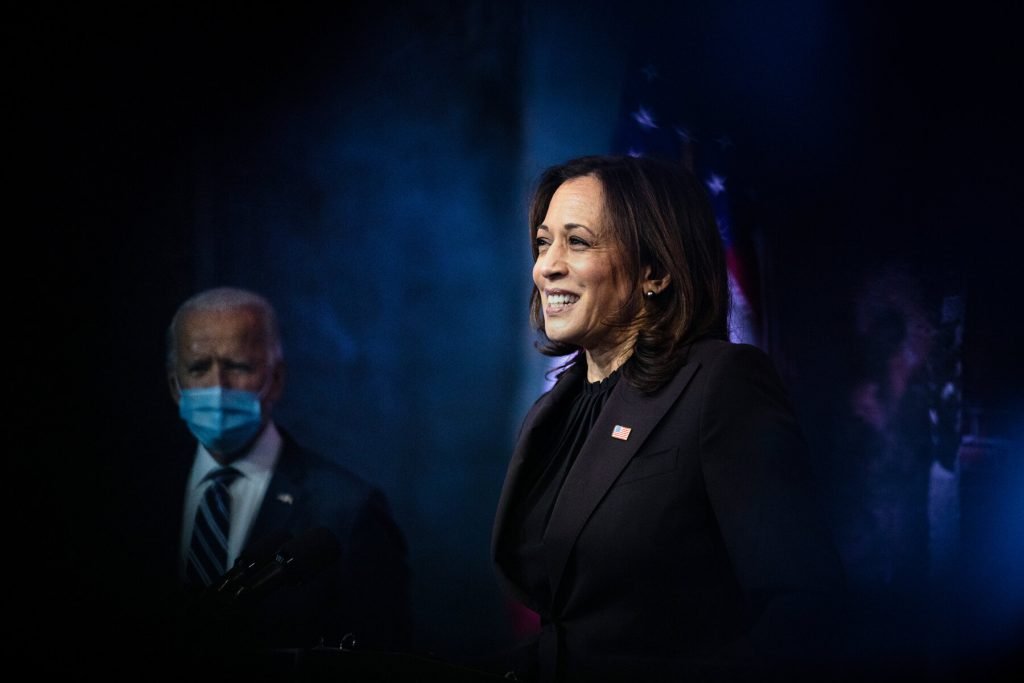 It is too early to predict whether the approach taken by the new government would prove to be successful in the long run. From an overall holistic perspective, Biden's reformationist stance seems to have been received well by the majority of the population with the party's smooth onboarding in the White House so far.
The views and opinions expressed in this article are those of the author and do not necessarily reflect the views of The Kootneeti Team