China's Vaccine Strategy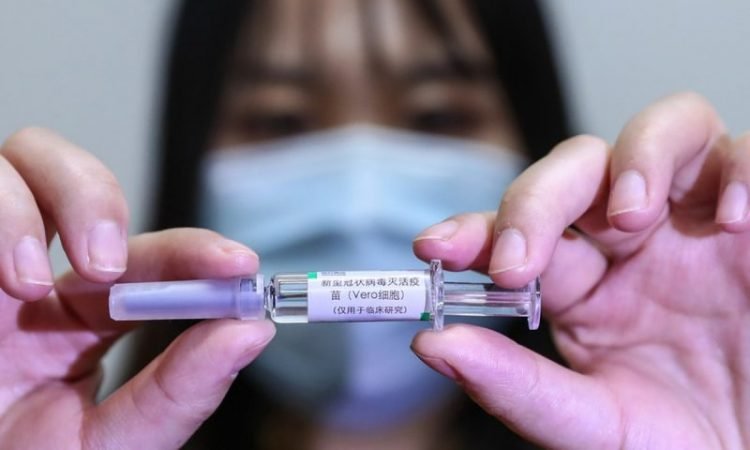 As several vaccine makers worldwide are publishing preliminary data showing efficacy rates of 90 percent and higher, China too has been busy with producing a vaccine. How precise this vaccine is remains to be determined. Further given its size and population how China will deal with mass immunization on such a massive scale is something that will be observed worldwide.
Chinese scientists isolated the new coronavirus (SARS-CoV-2) on January 7 and shared its genetic sequence on January 11, 2020. Right after that China initiated its efforts to produce a vaccine for the novel coronavirus. Since then, it has aggressively pursued its vaccine development strategy. Chinese vaccine companies and research institutes are receiving state sponsoring for research and support for conducting clinical trials. Currently, almost half of the eleven COVID‑19 vaccine candidates in early-stage human testing are being developed by Chinese organizations. Four main Chinese producers are in the race for the vaccine are CanSino based in Tianjin, Sinopharm and its vaccine and bioscience subsidiary the China National Biotec Group Co Ltd (CNBG), Beijing's Sinovac, and ZFLongkema based in Anhui.
Aggressive Chinese Vaccines Development Strategy
Sinovac has received 60 million yuan ($8.4 million) in low-rate credit lines through a discount loan program supported by China's central bank. The Chinese government has provided low-rate loans to a vaccine developer through its central bank and has "quickly made land available for the company" to build production plants including a factory meant to produce up to 100 million doses a year of its coronavirus vaccine.
CanSino is developing its vaccine by using a widespread virus known as adenovirus 5 (Ad5), into which they stitched a gene for the surface protein of Covid-19. The company had started trials as early as March 2020 in Wuhan. Sinovac Biotech and Sinopharm CNBG are using a simpler technology by which the vaccine simply inactivates the coronavirus with an inactivating reagent, beta propiolactone-an organic compound of the lactone family that effectively puts the immune system on full alert by irritating it. This concept will supposedly produce broader antibody and T cell responses and works in the same way such as vaccine formulas used to inoculate people against diseases such as polio. Unlike the new messenger RNA (mRNA) technology for its vaccine, which is coded for a disease-specific antigen, and must be stored at subzero temperatures, inactivated viruses require no more than ordinary refrigeration. The vaccines require two doses to be administered, and there is a likelihood of a small minority of patients suffering from chronic reactions.
Vacuum in the Global supply of Vaccines
American firms' Pfizer and Moderna's vaccines are based on the mRNA technology that requires the candidates to be kept at sub-zero temperatures during shipments, which presents tremendous logistical challenges for distribution. The vaccine developed by British pharmaceutical firm Oxford-AstraZeneca doesn't have to be stored at ultra-cold temperatures, making it easier to distribute, especially in many tropical and sub-tropical countries. However, there has been questions over the "transparency and rigour" of AstraZeneca's data. In the opinion of Yanzhong Huang, senior fellow for global health at the Council on Foreign Relations between the doubts cast over the tabulation of AstraZeneca's datasets and potential distribution limitations of the Pfizer and Moderna vaccines, there is a vacuum in the global supply of vaccines that may be filled by Chinese makers.
Further Cainiao, a logistics company which underpins delivery for Alibaba's e-commerce marketplace is in talks with Chinese vaccine makers for cold chain route. This will ensure that China remains in a lead for providing cross-border transport for temperature-controlled COVID-19 vaccines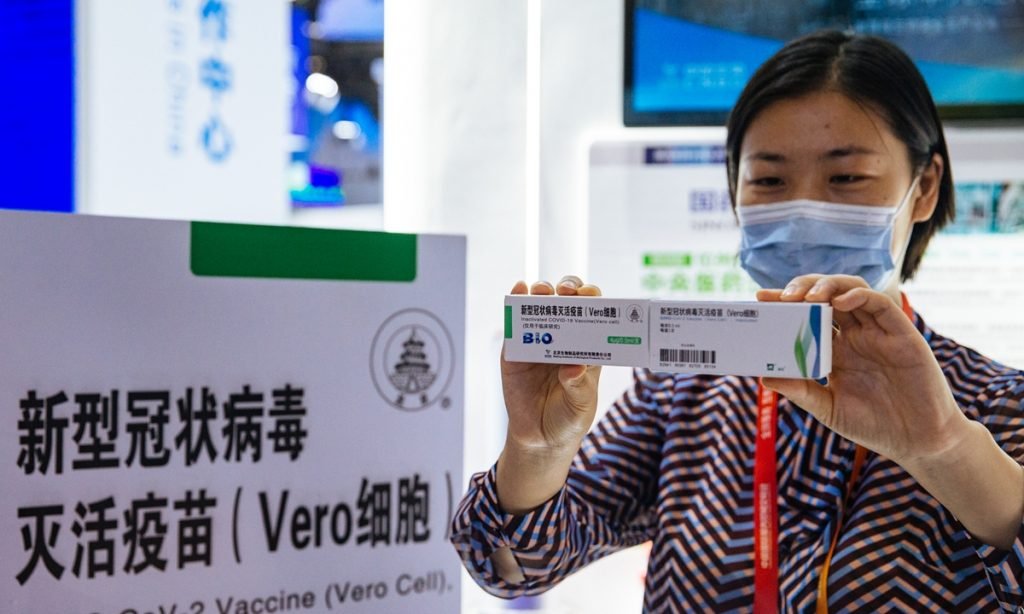 Vaccine Diplomacy
China is presenting the candidates developed by its leading vaccine makers, Sinovac and state-owned vaccine maker Sinopharm as reasonable alternates for lower-and middle-income countries that cannot provide the extensive cold storage network required for the distribution of Pfizer and Moderna vaccines. Trials conducted indicate that the immune responses induced by Sinovac's vaccine CoronaVac may offer COVID-19 protection. Sinovac, is conducting large-scale clinical trials in Brazil, Indonesia, Egypt, Jordan, and Argentina. Sinopharm claims that trials United Arab Emirates shown that its vaccine has 86% efficacy. Directly thereafter United Arab Emirates (UAE) and Bahrain approved the vaccine.
In a thrust to its vaccine diplomacy to bolster its international image, President Xi Jinping has professed that China will seek to ensure its vaccines go to developing countries for free, or at affordable prices in a gesture of "global public good." Huang Yanzhong, a senior fellow for global health at the Council on Foreign Relations (CFR) says that "There is no doubt China is practising vaccine diplomacy in an effort to repair its tarnished image."
It has announced plans to provide a US$1 billion loan to make its vaccine accessible for countries in Latin America and the Caribbean. Morocco, Mexico, Brazil, Turkey are also set to receive Chinese vaccines in large quantities. China has promised priority access to its vaccine for the five Southeast Asian countries of Cambodia, Laos, Myanmar, Thailand, and Vietnam.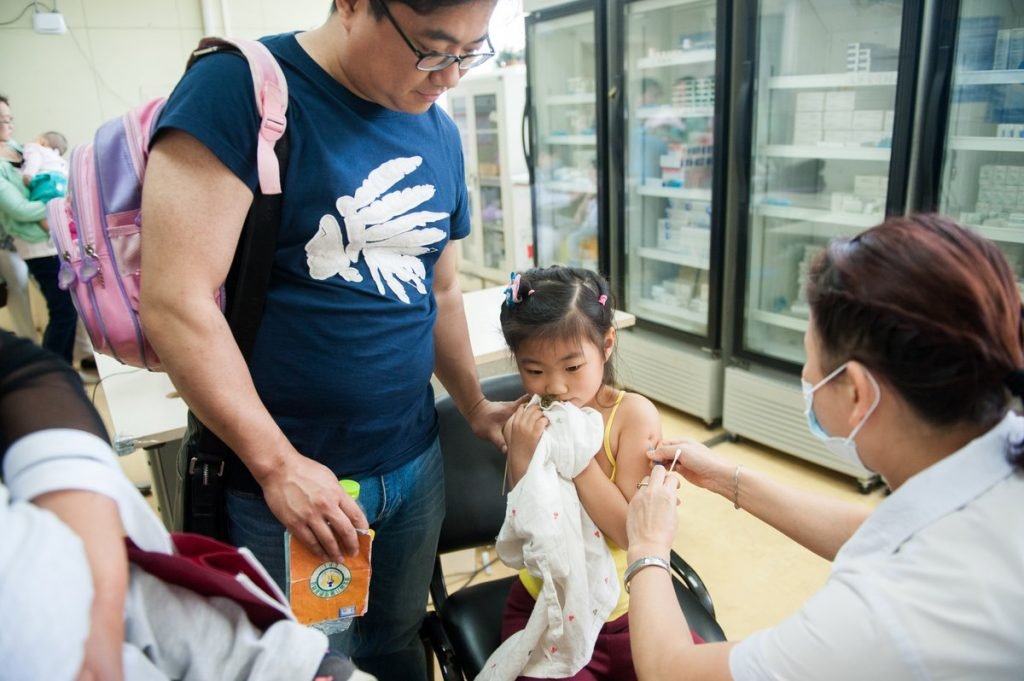 Domestic Inoculation program
It has been nearly a year since 5 million people left Wuhan during the 2020 Chinese New Year travel season facilitating the spread of COVID-19 across China and the world. The PRC is now preparing for a mass COVID-19 vaccination program ahead of the Chinese New Year. Fifty million people in high priority groups are expected to be inoculated before the holiday travel season so that it can loosen travel restrictions by February 2021, and cease the cycle of sporadic lockdowns when new outbreaks arise. First in line to receive shots of the homegrown vaccine will be health care workers, police officers, border control officials and cargo handlers. Thereafter Beijing plans to expand its vaccination program into Sichuan province as early as next month. More than a hundred vaccine doses have already arrived in Sichuan after it was hit by a small cluster of infections in recent weeks.  
Several reports indicate that the Chinese Communist Party (CCP) has equated the rollout of a homegrown vaccine with its national reputation. According to Professor Steve Tsang, Director of the SOAS China Institute, University of London, the Party has formulated the narrative around the vaccine in patriotic terms, presenting it as a "people's war" against the virus. According to surveys, in China, over 80 percent of the population is willing to receive a vaccine recommended by their government, whereas around the world the trust for vaccines is considerably lower. For CCP and leader Xi Jinping advancing a vaccine has become a matter of standing wherein it does not want to be perceived as lagging behind the US and Europe in science and technology.
Conclusion
Vaccine development has always been a slow process drawing investments usually after testing shows a product is likely to work. The Coronavirus vaccine race has changed the rules of speed and safety in drug and vaccine development. Ironically the nation from which the coronavirus emanated and spread worldwide is testing the effectiveness of their home-grown vaccines, overseas, because the domestic prevalence of the COVID-19 is allegedly very low for trails. China has taken cross-cuts to testing and regulation, and while domestic (mis)trust for the vaccine may be manipulated, whether it receives wider international acceptance is yet to seen.
China has not yet published any information about late-stage trials of any of its vaccine candidates but has given approval for three COVID-19 vaccines. While Sinopharm recently announced that about 1 million people had been given emergency doses, there are concerns regarding the lack of transparency. As the world anxiously waits for vaccines that will end the pandemic that has killed almost 1.4 million people, it remains to be seen how effective the low-cost vaccines developed by China will be, especially now that reports have emerged from Britain that a highly contagious new iteration of the SARs-COV-2 pathogen may have emerged.
The views and opinions expressed in this article are those of the author and do not necessarily reflect the views of The Kootneeti Team