The Significance of Security for Europe in the Digital Era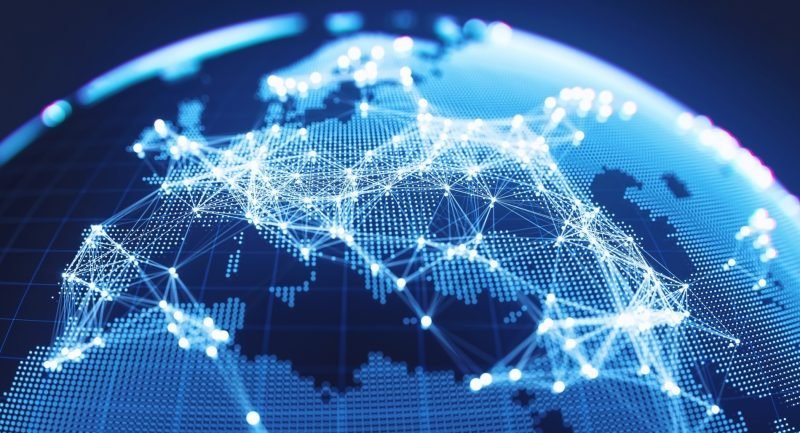 The proliferation of Information and Communication Technologies (ICTs) has transformed the world that we live in today, making us more interconnected than ever before. People are relying more and more on the digital domain with it enabling their education, socialization, business, and much more. Estimates suggest that the number of devices connected to the internet will have risen from 27 billion in 2017 to 125 billion in 2030. While such interconnectivity has led to innumerable opportunities, it has also inflicted much disruption upon European countries. European governments have recognized that as internet usage increases, cybersecurity is imperative to maintain the safety of their citizens. In a survey by the European Commission, it was found that, in 2017, over 8 in 10 (87%) EU citizens see cybercrime as an important challenge. Likewise, The World Economic Forum's 2019 Global Risks Report places cybercrime among the top 5 global risks.
The Threat of Cyber Attacks
One of the key threats to European security that have arisen through the digital domain are cyber-attacks. A cyber-attack can be described as involving any type of unauthorized access to sensitive data. Given that to conduct a cyber-attack is relatively inexpensive, attackers can range from professional criminals to individuals to state or non-state actors. One of the most notable examples is the WannaCry attack, which spread around the world in 2017 to over 300,000 computers in 150 different countries. This involved the encryption of data and demanding ransom payments through Bitcoins.
Unfortunately, it is evident that cyber-attacks in Europe have intensified alongside the current coronavirus pandemic. On behalf of all 27 EU members, Josep Borrell, foreign policy chief, stated that a flood of cyberattacks have targeted European countries, affecting the critical systems needed to deal with the virus. Given the sudden surge in remote working, online schooling and the increase of internet usage in general, people are more vulnerable to cyber-attacks than ever before. The pandemic has therefore presented attackers with an opportunity to initiate attacks in new and innovative ways.
The primary attack vector during the pandemic has been in the form of phishing emails. This is where attackers trick the user to open a weaponized file that can lead to the perpetrator stealing personal information, passwords and bank details. For instance, many perpetrators have operated under the pretence of the World Health Organization by asking the user to click on a link to read an update on COVID-19, which is, in fact, a malicious attachment. Similarly, attackers have conducted online shopping scams where people have ordered products such as face masks and hand sanitiser, which never arrived. According to Action Fraud, in the United Kingdom, victims lost over £800,000 to coronavirus related scams in just February alone.
Furthermore, there have been instances where perpetrators have been successful in hacking online meetings through platforms such as Zoom, with hackers flashing child abuse images in a Bristol-based Celebrate Recovery meeting. Additionally, there have been ransomware attacks on healthcare services during the pandemic, with a hospital in Brno, the Czech Republic being hit by an attack in March 2020. This resulted in all computers being shut down as well as the hospital having to cancel daily operations, with many surgeries having to be postponed.
In response, European countries have taken vital steps in attempting to prevent and mitigate the effects of cyber-attacks. For example, the European Commission has designated more than €600 million of EU investment for research and innovation in cybersecurity projects during the period of 2014-2020 as well as invoking many legislations. Furthermore, in connection with COVID-19 related attacks, the European Commission, the EU Agency for Cybersecurity, the CERT-EU, and the Europol have recently stated that they will continue to monitor the situation and coordinate with one another to ensure safer cyberspace. Additionally, the biggest Internet companies have declared that they are going to cooperate in fighting such threats.  
The Use of the Internet by Terrorist Organizations
Another recent threat that has emerged from the cybersecurity domain in Europe is the exploitation of the internet by terror groups. Through providing them with a way to reach a large scale of people at a low-cost, the internet proves to be an invaluable tool for these groups and has therefore shaped the way that they behave. By allowing these groups to reach new audiences that they would previously not have had the opportunity to reach, the internet has been able to facilitate in the recruitment process.
One of the most popular methods of recruitment has been through social media platforms such as Twitter, YouTube, Instagram, Telegram and Facebook. Terror groups have been able to utilize such platforms to disseminate propaganda and target new members. Furthermore, they can use chat rooms and message boards to bring like-minded individuals together. For example, ISIS has been able to disseminate flyers, videos, and its online magazine, Dabiq, through social media to provide a sense of community to its supporters. In 2017, the Soufan Center estimated that from the 40,000 people who joined the Islamic State of Iraq and Syria (ISIS) more than 5000 were from countries within Europe, and many of these recruits were reached through the internet. For instance, it was believed that the Bethnal Green Trio, Amira Abase, Shamima Begum, and Kadiza Sultana, from the United Kingdom, exchanged private messages via Twitter with Aqsa Mahmood a week before they arrived in Syria.
On the other hand, such materials that exist in the cyber domain may enhance opportunities to become radicalized and thus could inspire lone-wolf attacks in their home country. This can be exemplified from Arid Uka, a German Citizen who was convicted on two counts of murder and three attempted murders. He admitted during his trial that he had been radicalized by jihadist propaganda videos that he had watched on YouTube.
Lawmakers in Europe have therefore acted against the destructive impact that terrorist groups have had online. In March 2015, the European Council mandated Europol to create a dedicated unit that tackles online terrorist propaganda as well as advising member states on the subject. Furthermore, they have recently enacted new legislation that holds companies such as Facebook more accountable for terrorist-related content. The new legislation requires these companies to remove the content after an hour of a notice being issued. If the company fails to do so, they may be fined up to 4 percent of their annual revenue. Advocates of such measures believe that removing this online content may prevent international terrorist attacks. Critics, however, argue that such counterterrorism approaches are eroding citizens' civil liberties. They highlight that the legislation threatens to lead to a censored internet which is no longer free and open to use.
Conclusion
To sum up, in today's digital age whereby the internet has transformed the world into a global village, it is evident that cybersecurity is of utmost importance. Perpetrators are adapting quickly to the ever-changing environment and continue to find new ways of conducting attacks. The digital world should, therefore, be protected from malicious incidents that are causing harm upon citizens. Ensuring an effective cybersecurity strategy, therefore, remains a key challenge for European countries, and it is evident that they must remain highly innovative to counter this threat in ways that stop any web infiltration without hampering the privacy of their citizens.
The views and opinions expressed in this article are those of the author and do not necessarily reflect the views of The Kootneeti Team